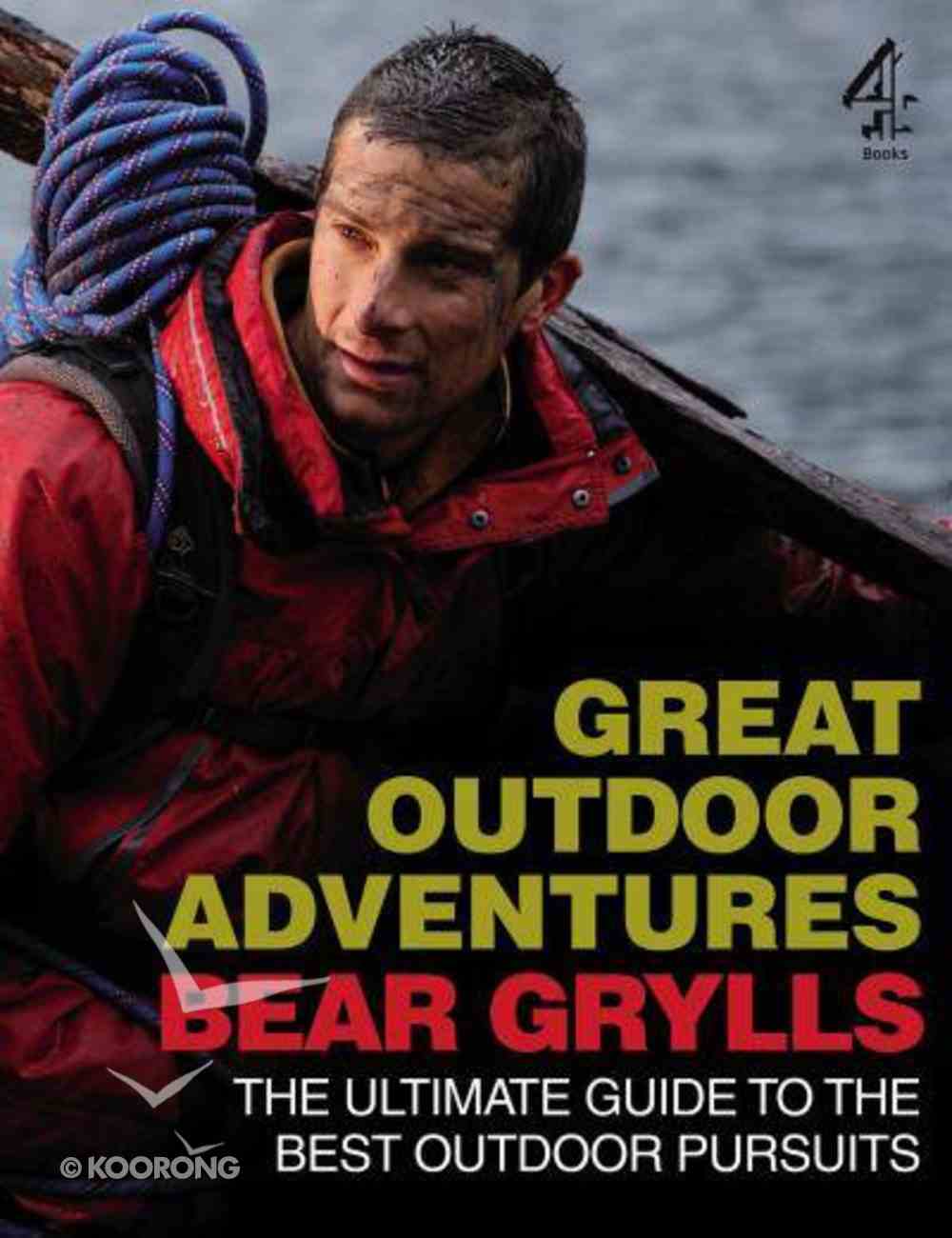 The more hours we spend fighting through traffic in overpopulated cities to get to work in our cramped, dimly lit offices, the more we seem to want to spend our leisure time going back to nature and looking for our...
The supplier of this item is out of stock. There will be a delay in the fulfillment of this item. We will keep your order on file and notify you of any changes to this item's status.
0 Available.
---
Free Shipping
for orders over $99.
The more hours we spend fighting through traffic in overpopulated cities to get to work in our cramped, dimly lit offices, the more we seem to want to spend our leisure time going back to nature and looking for our thrills in the wonders of the natural world. The more luxurious hotels become, the more we seem to want to sleep under the stars. The more sophisticated our restaurants, the stronger the urge to cook tinned beans over a camp fire. More of us than ever before are spending weekends and holidays climbing mountains, surfing waves, kayaking on rivers or simply walking in the wilderness, as well as dozens of other more extreme activities. But how do we make the most of our time in the great outdoors? How do we know if we'd like to try kite-surfing - or where to go if we do? What's the most exciting place to go hang-gliding? And if you're planning a weekend hike, what are the most important things to pack in your rucksack to keep you warm, happy and safe? Now, Britain's most intrepid survival expert shares his years of experience of the world's most extreme terrain to help enhance your enjoyment of the wilderness. Whether you are a weekend camper in search of a little more adventure or a wannabe climber looking to graduate from the climbing wall to real rocks, this is the book for you.
-Publisher
Britain's most intrepid adventurer takes you on an extreme tour of the most exciting outdoor pursuits. Whether you're a novice mountaineer or a weekend camper, this is essential reading.


More and more of us are spending our free time climbing mountains, surfing waves or simply walking in the wilderness, as well as indulging in many other more extreme activities. But how can we use our time outdoors to the fullest?

Now, Bear Grylls, one of the most intrepid survival adventurers of our day, shares his years of experience of the world's most extreme terrain to help you get the most from the great outdoors. So, if you've always been intrigued by kite surfing, now's the time to learn how to do it! Find out how to make a tree house, or what dangers to watch out for when skiing or paragliding. If you're planning a hike, learn to navigate the hills without getting lost, and know what goes into your backpack to keep you safe.
-Publisher
Bear Grylls's prime-time TV adventure series Man vs. Wild is one of the most watched shows on the planet, reaching an estimated 1.2 billion viewers in more than 180 countries. A former member of the UK Special Forces unit 21 SAS, he was made an honorary lieutenant commander in the Royal Navy. Bear is the youngest-ever Chief Scout of the Scouting Association and its 28 million Scouts around the globe. Bear continues to lead record-breaking expeditions to the world's extremes, and these missions have raised more than $2.3 million for children's charities. He lives with his wife, Shara, and thei