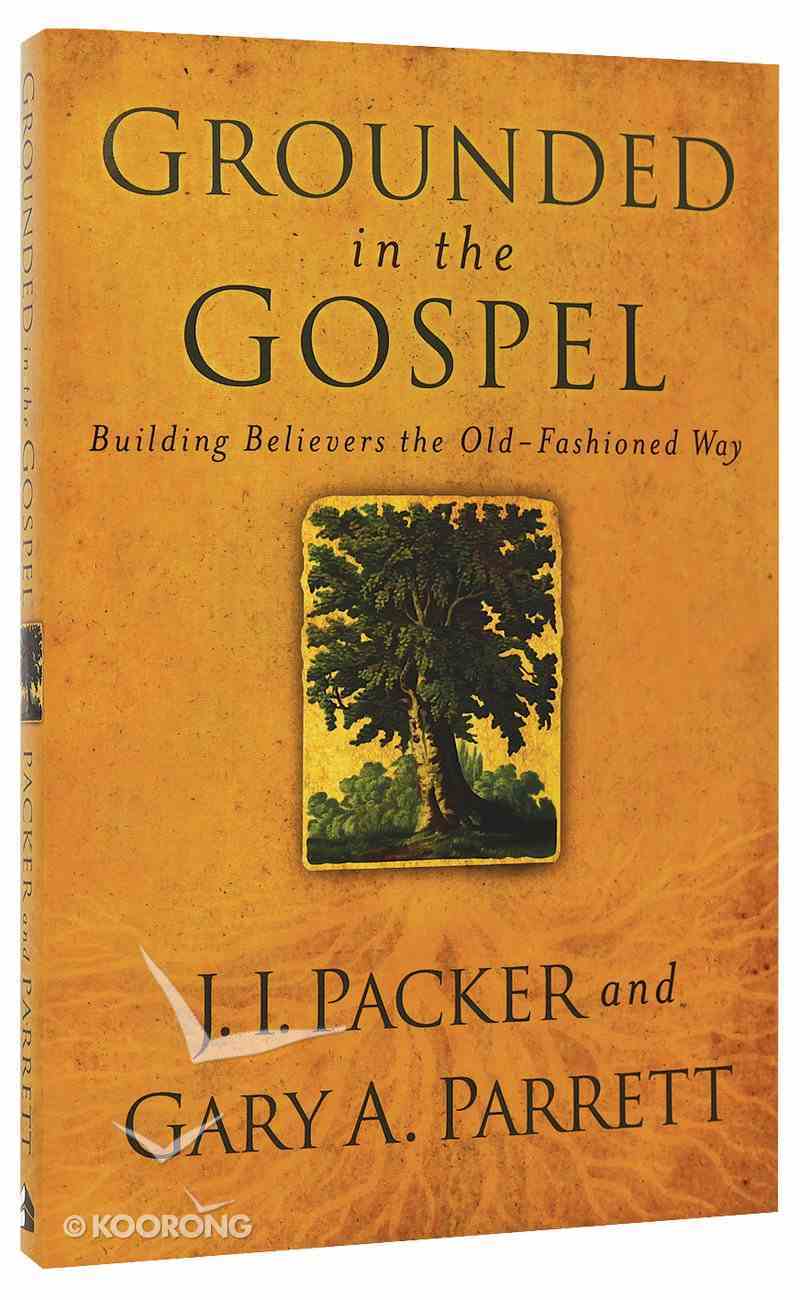 Historically, the church's ministry of grounding new believers in the essentials of the faith has been known as catechesis -- systematic instruction in faith foundations, including what we believe, how we pray and worship, and how we conduct our lives....
---
Expected to ship tomorrow from Australia.
---
Free Shipping
for orders over $99.
Historically, the church's ministry of grounding new believers in the essentials of the faith has been known as catechesis -- systematic instruction in faith foundations, including what we believe, how we pray and worship, and how we conduct our lives. For most evangelicals today, however, this very idea is an alien concept.
Packer and Parrett, concerned for the state of the church, seek to inspire a much needed evangelical course correction. This new book makes the case for a recovery of significant catechesis as a non-negotiable practice of churches, showing the practice to be complementary to, and of no less value than, Bible study, expository preaching, and other formational ministries, and urging evangelical churches to find room for this biblical ministry for the sake of their spiritual health and vitality.


-Publisher
"On his eightieth birthday, Packer said that the greatest challenge for the twenty-first-century church was to re-catechize and disciple believers. These contributions from two of our best Christian thinkers help us to do precisely what Packer said is needed. It will help you to see how to make not just converts but, as Jesus tells us, disciples." --Chuck Colson, founder, Prison Fellowship"Nothing could be more practical than the urgently needed wisdom that Packer and Parrett provide in this book. More than a call to recover a neglected practice, Grounded in the Gospel provides concrete advice to us all for dedicating ourselves anew to rooting the next generation in the great truths of the faith." --Michael Horton, J. Gresham Machen Professor of Theology, Westminster Seminary California"Having been initially formed by Lutheran catechatical practices, I heartily endorse Packer's and Parrett's efforts to encourage evangelicals to adopt similar procedures for training both young and old in the foundational elements of faith. I want to prod parishes of all denominations to listen to Packer's and Parrett's cries and constructive proposals to better equip new believers. This is an urgently-needed book!"--Marva J. Dawn, author of Is It a Lost Cause? and Talking the Walk; teaching fellow in spiritual theology, Regent College"At last, a book that tells local churches how to fulfill all of the Great Commission! It's important that we 'go' and that we 'make disciples,' but it's also important that we 'teach' new believers and help them grow in the faith. I highly recommend this book to pastors and church leaders who want to encourage Christian intelligence and maturity in their people."--Warren W. Wiersbe, author of the "BE" series"This book considers one of the 'ancient ways' as vital for the present and future health of the church but emphasizes two critical factors: learning is important; and catechesis is about the holistic development of the whole people of God. Christian learning needs to make a comeback in the church. This book will help."--Linda Cannell, academic dean, North Park Theological Seminary"J. I. Packer and Gary Parrett offer a diagnosis and prescription to remedy our shallow faith and practice. While the prescription might not be popular in our individualistic, do-it-yourself contemporary church culture, it's precisely the remedy needed to reverse the pandemic of narcissistic spirituality and lethargy plaguing the church." --Walt Mueller, Center for Parent/Youth Understanding"Many thoughtful Christian analysts have pinpointed the lack of maturity and of a biblical mindset among the vast majority of Christians as one of the most serious problems today in the church worldwide. Few have presented a concrete remedy for this problem as effectively as J. I. Packer and Gary Parrett have in this book." --Ajith Fernando, national director, Youth for Christ Sri Lanka"Packer and Parrett argue that recovering the practice of catechesis can go a long way toward curing anemic Christianity. The book's biblical grounding and theological structure should go a long way toward encouraging evangelicals to resurrect this ancient church practice." --Mark Galli, senior managing editor, Christianity Today
-Publisher
PRODUCT DETAIL
Catalogue Code 

296322

Product Code 

9780801068386

ISBN 

080106838X

EAN 

9780801068386

Pages 

240

Department Academic
Category Church
Sub-Category Church Life/issues
Publisher Baker Book House
Publication Date 

Apr 2010

Sales Rank 

21766

Dimensions 

228 x 152 x 16

mm

Weight 

0.394

kg
Gary A. Parrett (Ed.D., Columbia) is professor of educational ministries and worship and chair of the Division of Ministry of the Church at Gordon-Conwell Theological Seminary. He is a Caucasian married to a Korean-American, who has pastored several Korean-American churches and is currently on staff at a multiethnic church. He is a co-author of A Many Colored Kingdom (Baker, 2004) and Teaching the Faith, Forming the Faithful: A Biblical Vision for Education in the Church (InterVarsity Press, 2009) with S. Steve Kang.
James Innell Packer was born in Gloucester, UK, in 1926, the son of a clerk for the Great Western Railway. Packer won a scholarship to Oxford University, where he obtained a BA (1948), MA (1954), and PhD (1954). It was at Oxford that Packer attended lectures by C.S. Lewis, whose teachings would become a major influence in his life. In a meeting of the Oxford Inter-Collegiate Christian Union, Packer committed his life to Christian service.

After briefly teaching Greek at Oak Hill College in London, Packer entered Wycliffe Hall to study theology and was ordained in the Anglican Church, becoming a presbyter in 1953. From the 1950s through the 1970s, Packer held several academic positions at Tyndale Hall, Bristol and Oxford. During this time, he became recognized as a leader in the evangelical movement in the Church of England. In 1978, he signed the Chicago Statement on Biblical Inerrancy, which affirmed the conservative position on inerrancy, although he is not a literalist with regard to the creation narratives of Genesis. On the matter of ministry roles in the church, Packer is a complementarian. His theology is Reformed, though he is open to ecumenical rapprochement with Anglo-Catholics, which has drawn sharp criticism from some quarters. He famously parted ways with Martyn Lloyd-Jones over this issue in the late 1960s.

In 1979, Packer moved to Vancouver, BC, Canada, to take up a position with Regent College, where he would become Professor of Theology, a position he retains beyond the age of 90, even though his vision is now seriously impaired. Since 2009, Packer has been theologian emeritus of the Anglican Church in North America.

During a ministry career spanning over six decades, and through his prolific written output, Packer has distinguished himself as one of the leading theologians and church historians of our time. His book Knowing God (1973) has become a modern classic, and he has done much to stimulate wider interest in the great works of Puritan spirituality - a great passion of his. He has been a frequent contributor to and an executive editor of Christianity Today. Packer served as general editor for the English Standard Version of the Bible (2001), an evangelical revision of the Revised Standard Version of 1971. His other books include, A Quest for Godliness, Evangelism and the Sovereignty of God, Growing in Christ, and Rediscovering Holiness.

Packer and his wife Kit have three adopted children. Packer rises early at four in the morning, and until he lost his eyesight wrote by means of his old manual typewriter. He loves seriously hot and spicy food, and his favourite book of the Bible is Ecclesiastes.