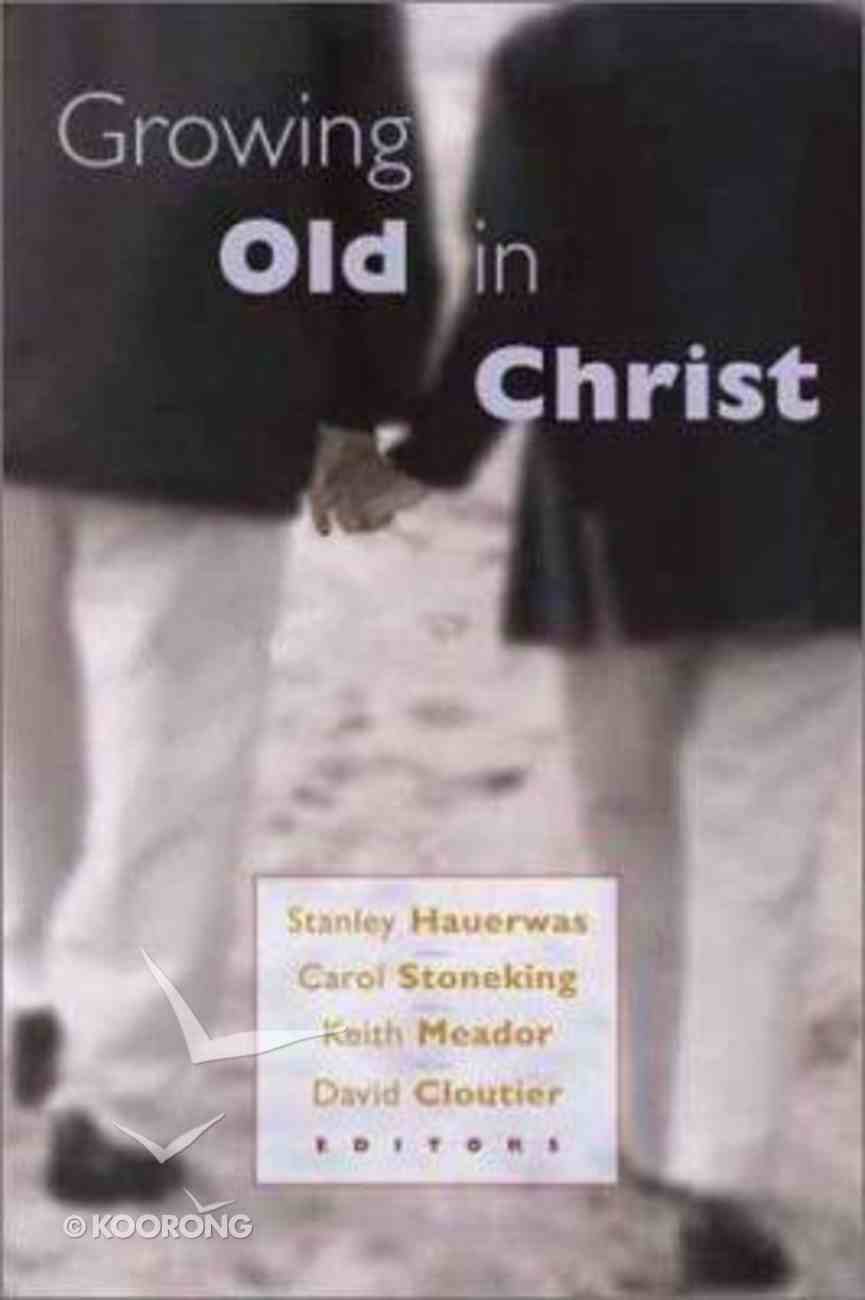 Supplier is out of stock indefinitely
Unavailable
---
Free Shipping
for orders over $99.
334 pages
-Publisher
One of the hallmarks of contemporary culture is its attitude toward aging and the elderly. Youth and productivity are celebrated in today's society, while the elderly are increasingly marginalized. This not only poses difficulties for old people but is also a loss for the young and middle-agers, who could learn much from the elderly, including what it means to grow old (and die) in Christ. "Growing Old in Christ" presents the first serious theological reflection ever on what it means to grow old, particularly in our culture and particularly as a Christian. In a full-orbed discussion of the subject, eighteen first-rate Christian thinkers survey biblical and historical perspectives on aging, look at aging in the modern world, and describe the Christian practice of growing old. Along the way they address many timely issues, including the medicalization of aging, the debate over physician-assisted suicide, and the importance of friendships both among the elderly and between the elderly and the young.Weighty enough to instruct theologians, ethicists, and professional caregivers yet accessible enough for pastors and general readers, this book will benefit anyone seeking faith-based insight into growing old.CONTRIBUTORS: David AersDavid CloutierRowan A. GreerStanley HauerwasJudith C. HaysRichard B. HaysShaun C. HensonL. Gregory JonesSusan Pendleton JonesPatricia Beattie JungD. Stephen LongM. Therese LysaughtDavid Matzko McCarthyKeith G. MeadorCharles PinchesJoel James ShumanCarole Bailey StonekingLaura Yordy
-Publisher
Carole Bailey Stoneking is professor of religion at High Point University in North Carolina. A
Meador is Clinical Professor of Psychiatry and Behavioral Science at the School of Medicine, and Professor of the Practice of Pastoral Theology and Medicine and Director of the Theology and Medicine Program at The Divinity School at Duke University. A
Stanley Hauerwas (Ph.D.,Yale University) is the Gilbert T. Rowe Professor of Theological Ethics at Duke University. He is the author of many books, including Performing the Faith, The Peaceable Kingdom; With the Grain of the Universe; A Better Hope; Christian Existence Today.
His book, A Community of Character: Toward a Constructive Christian Social Ethic, was selected as one of the 100 most important books on religion of the 20th century. Dr. Hauerwas recently authored Matthew (Brazos Theological Commentary on the Bible), and The State of the University: Academic Knowledges and the Knowledge of God, (Oxford: Blackwell Publishing, 2007).


Bestsellers in Christian Living