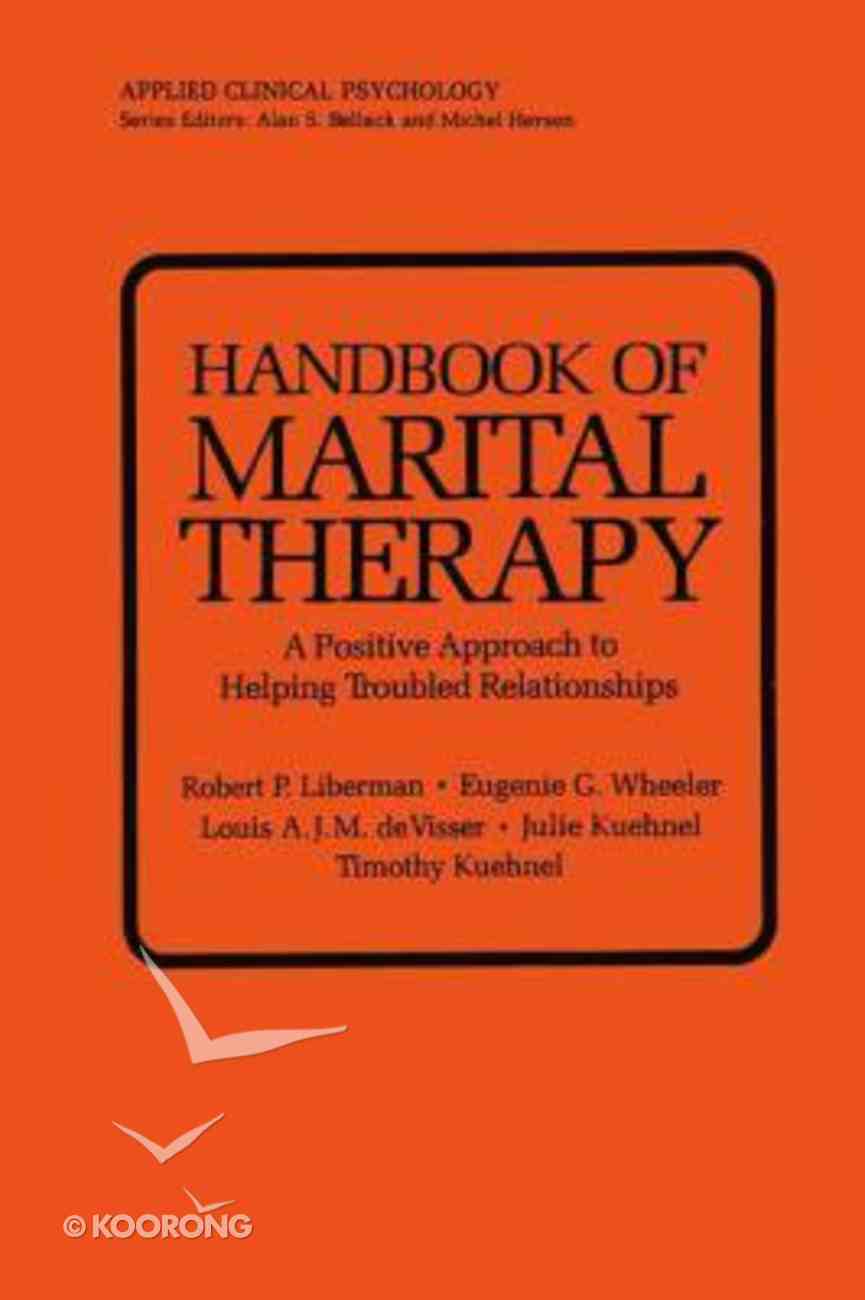 Handbook of Marital Therapy
In the treatment of marital problems, behaviorally oriented and com- munication oriented approaches have been in conflict and seen as con- trasting and unlikely bed partners. Many therapists, focusing on com- munication skills, have felt that behaviorists were too structured...
Special Order
Payment is by credit card only. Orders for this item cannot be cancelled or returned.
---
Free Shipping
for orders over $99.
In the treatment of marital problems, behaviorally oriented and com- munication oriented approaches have been in conflict and seen as con- trasting and unlikely bed partners. Many therapists, focusing on com- munication skills, have felt that behaviorists were too structured and uncaring; on the other hand, behaviorists have considered humanistic therapists as being touchy-feely, vague, and unfocused. However, in the Handbook of Marital Therapy, Liberman, Wheeler, de Visser, and the Kuehnels have wedded these two potent approaches into an inte- grated framework that makes them loving bed partners. With over a decade of experience in applying behaviorally ori- ented treatment to couples, Liberman and his co-authors have devel- oped an educational model that focuses on teaching specific commu- nication skills to couples. The communication skills they describe have been used extensively in all types of marital therapy, regardless of the therapist's theoretical orientation. The unique contribution of this book is that the authors provide a step-by-step approach to teaching these communication skills within a behavioral framework.Each chapter guides the therapist through the many issues and problems confronting him or her as a change agent. This highly readable book is enhanced by a liberal use of case exam- ples. Emphasis is given to homework and structured sessions that focus on increasing specific communication skills in a sequential manner. The advantages of working with couples in a group setting are dis- cussed, and concrete suggestions on how to manage these groups are clearly presented.
-Publisher
Bestsellers in Relationships