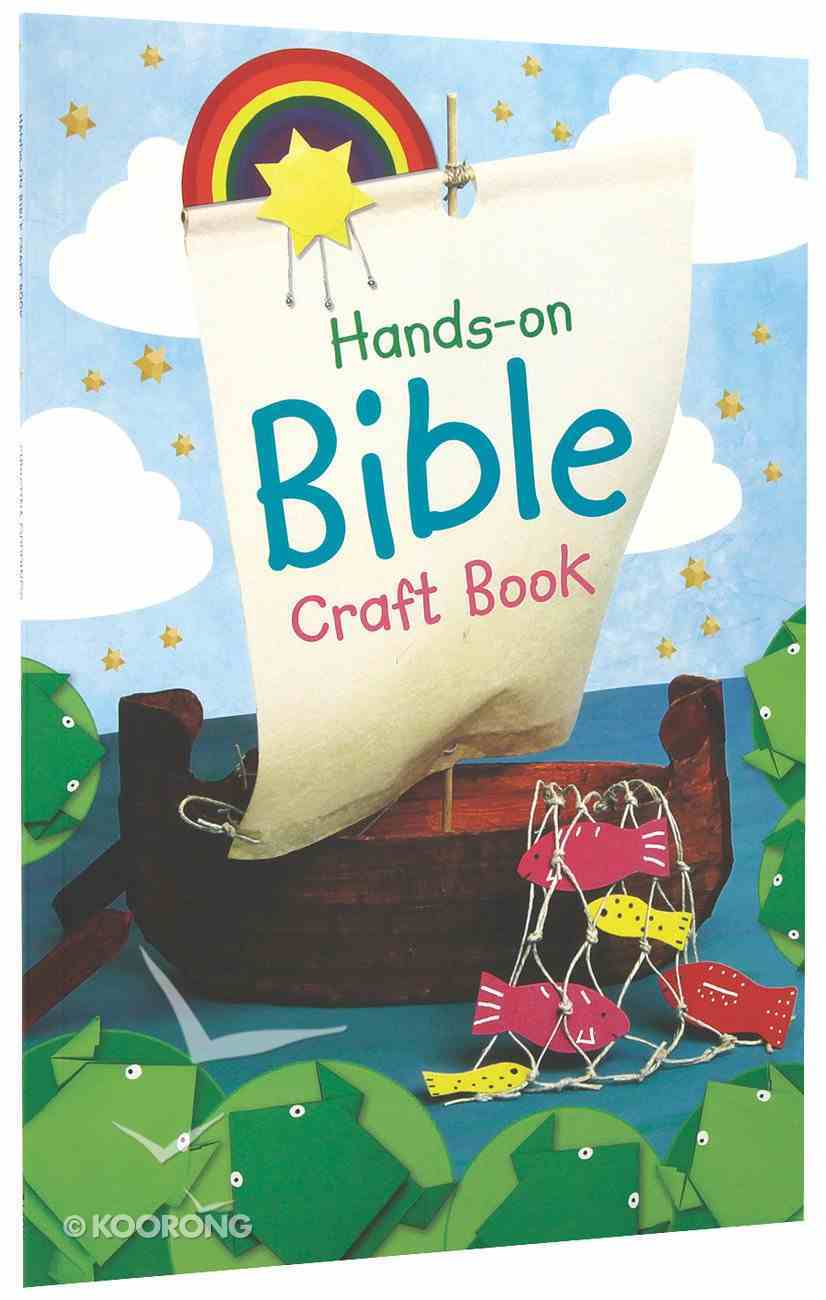 Hands-On Bible Craft Book
This book of 16 craft activities helps bring Bible stories to life for children who like to keep their hands busy. Activities include a rainbow mobile (Noah), origami frogs (Moses), a lion mask (Daniel), an Easter garden, Pentecost kites, and...
Supplier is out of stock indefinitely
Unavailable
---
Free Shipping
for orders over $99.
This book of 16 craft activities helps bring Bible stories to life for children who like to keep their hands busy. Activities include a rainbow mobile (Noah), origami frogs (Moses), a lion mask (Daniel), an Easter garden, Pentecost kites, and a platter of Bible food. The activities are designed so that younger craft workers can gain pleasing results, whilst being open ended enough to occupy even the most dextrous.
-Publisher
Pseudonym for Davina Rock
1 Noah And The Rainbow Genesis 6-9 2 Abraham And The Starry Sky Genesis 12, 15 3 Joseph's Amazing Coat Genesis 37, 39-47 4 Moses And The Frogs Exodus 8 5 A Land To Call Home Exodus 12, Ruth 6 David And Goliath 1 Samuel 17 7 Jonah In Deep Trouble Jonah 8 Daniel And The Lions Daniel 6 9 Gifts For A King Matthew 2, Luke 1-2 10 Reading The Law Luke 4 11 Fishers Of Men Luke 5 12 Birds And Flowers Matthew 6 13 Bread And Wine Luke 22, 1 Corinthians 11 14 Crucified Luke 22-24 And The Other Gospels 15 Wind And Fire Acts 2 16 The Light Of The World John 8, Matthew 5:14
Bestsellers in Child Games & Activities