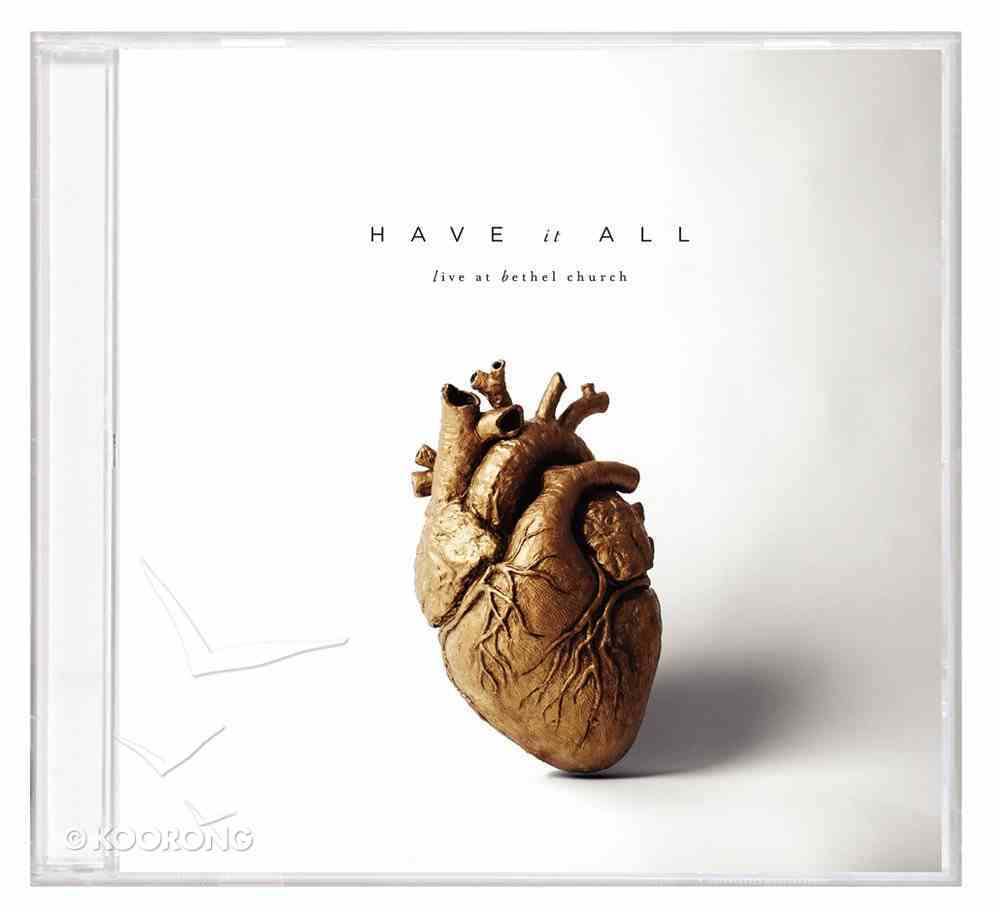 Tracklist: Bethel Music's upcoming album Have It All features 16 new songs centered upon God's nature, His promises, and His presence in our lives. Featuring 13 worship leaders from the Bethel Music Collective including Brian & Jenn Johnson, Jeremy...
---
Expected to ship within 9 hours from Australia.
---
Free Shipping
for orders over $99.
Tracklist:

Bethel Music's upcoming album Have It All features 16 new songs centered upon God's nature, His promises, and His presence in our lives. Featuring 13 worship leaders from the Bethel Music Collective including Brian & Jenn Johnson, Jeremy Riddle, Steffany Gretzinger, Amanda Cook, William Matthews, Jonathan Helser and more, this album is the first to be recorded live during Bethel Church weekend services since For the Sake of the World. The album captures the refreshing essence of live worship and includes spontaneous moments as those gathered respond in His presence. The album's heartbeat can be summed up by these lyrics from the title track: "You can have it all Lord, Every part of my world, Take this life and breathe on, This heart that is now yours." Have It All is a statement of surrender and hunger; to not just bring an offering of praise, but to become a living sacrifice of worship. Written from a combination of personal journeys that carried a common thread, the vulnerability, honesty, and resilience behind this project will encourage individuals and communities. Like the woman who broke her alabaster jar at Jesus' feet, these songs exhort the corporate church to continue to live without reservation in bringing the Lord our best offering - our fully devoted hearts.

Have It All
Greatness Of Your Glory
There's No Other Name
Mercy
Shine On Us
Glory To Glory
Lion And The Lamb
Son Of God
Praises (Be Lifted Up)
Faithful To The End
Heaven Come
Spirit Move
Thank You
Be Enthroned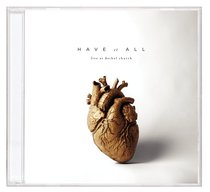 1. Shine On Us
Have It All (Double Cd) - DISC 1
1. Shine On Us

0:59

2. Faithful To The End

0:59

3. Have It All

0:59

4. Colours (spontaneous)

0:59

5. Be Enthroned

0:59

6. Pieces

0:59

7. Lion And The Lamb

0:59

8. Thank You

0:59
1. Praises (be Lifted Up)

0:59

2. Heaven Come

0:59

3. Sweet Praise (spontaneous)

0:59

4. Son Of God

0:59

5. Greatness Of Your Glory

0:59

6. Mercy

0:59

7. Spirit Move

0:59

8. Glory To Glory

0:59
Bestsellers in Praise And Worship