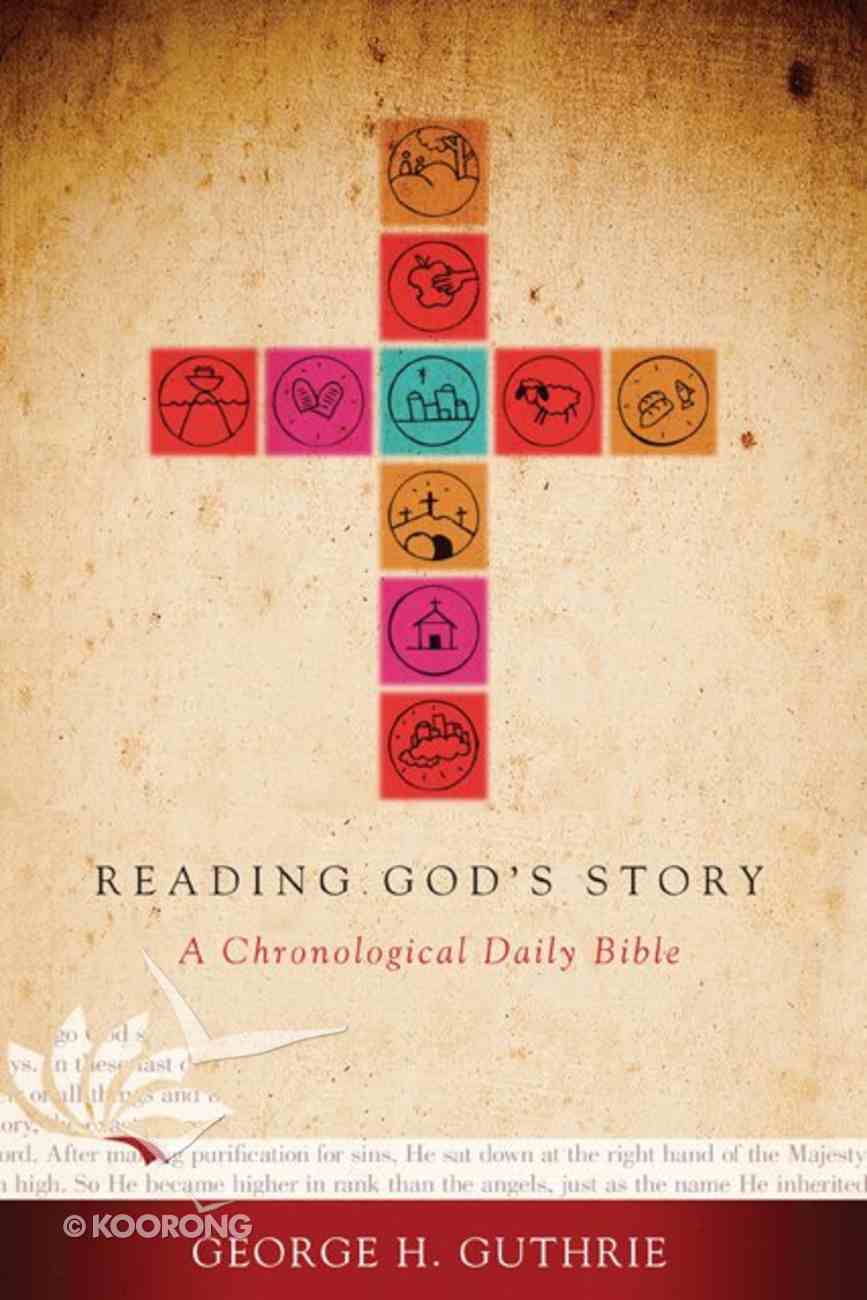 HCSB Reading God's Story a Chronological Daily Bible
Stories are basic to life. Everybody loves a good story. We have been reading, listening to, or watching stories all of our lives, so we intuitively know a lot about how they work. Yet, more and more, Christians are unfamiliar...
---
Free Shipping
for orders over $99.

Stories are basic to life. Everybody loves a good story. We have been reading, listening to, or watching stories all of our lives, so we intuitively know a lot about how they work. Yet, more and more, Christians are unfamiliar with the stories of the Bible and how the grand narrative of God's Word fits together. Indeed, God gave us the stories of the Bible to reveal great truth about Himself and about our lives, and He wants to draw us into the ongoing story of what He is doing in the world. By focusing on the narrative framework of Scripture we can better understand what the Bible teaches and live out its instruction more effectively. 

Reading God's Storytakes that clear narrative approach to the Bible, arranging the complete text into a fresh chronological reading plan developed for the Read the Bible for Life biblical literacy initiative. In this plan the books, chapters, and verses of the Bible are thoughtfully arranged so readers can track the story of Scripture, day by day, from beginning to end, understanding the flow of events and how all the different parts fit together to make sense. 

Reading God's Storyfeatures two-color interior page layout and is organized into 52 weeks of readings (six readings per week). It presents Scripture in three main acts (God's Plan for All People; God's Covenant People; God's New Covenant People) and seventeen total scenes, providing an introduction for each act and scene to orient the reader to its importance in the grand story. Unlike other chronological Bibles, this arrangement is not date specific (e.g. "January 1"), so a person can begin using this edition at any point in the calendar year.

-Publisher
Bestsellers in Holman Christian Standard Bible