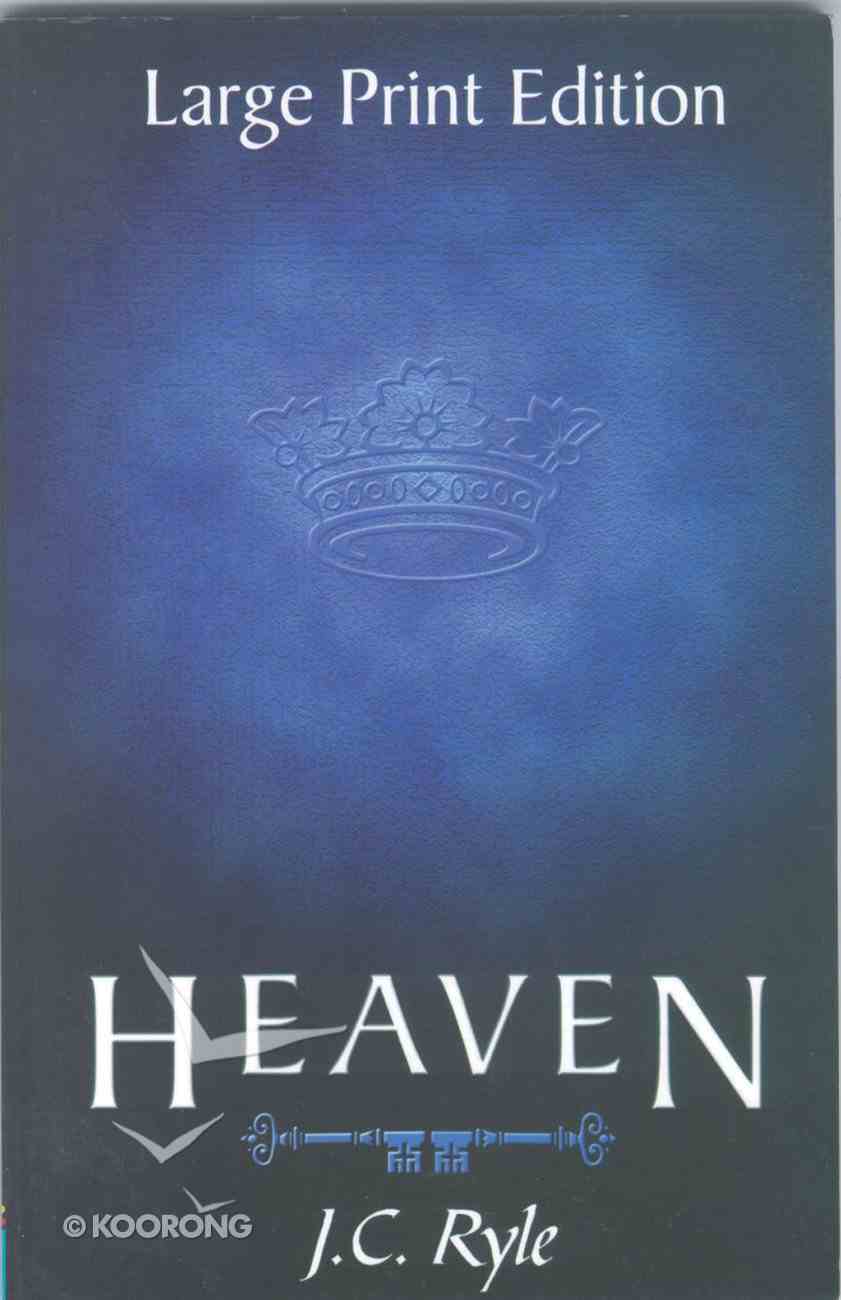 ---
Free Shipping
for orders over $99.
96 pages
-Publisher
This second book in the Panorama series covers the life of Jesus from the Nativity through to St Paul the Apostles and their missionary journeys. This title is also ideal for all Christian families Homeschooling and Sunday School.
-Publisher
LARGE PRINT EDITION. How will you get there and whom will you meet? Jesus told his disciples that he was going ahead of them to prepare a place in heaven for them. What he meant by this has been the subject of debate ever since, but to Christians these precious words have been a comfort through times of trial. In his warm, personal style J C Ryle encourages us to look forward to heaven - to a time of reunion, discovery and joy.
-Publisher
R C Ryle (1816-1900) was appointed as the first Bishop of Liverpool in 1880 and was the leader of the Evangelical wing of the Church of England for more than half a century. His written works have remained in demand for well over a century, being highly valued for their clear and lively style. Ryle wrote on a wide range of themes, and his teachings, both practical and spiritual, remain as fresh and relevant today as when he first wrote them down.