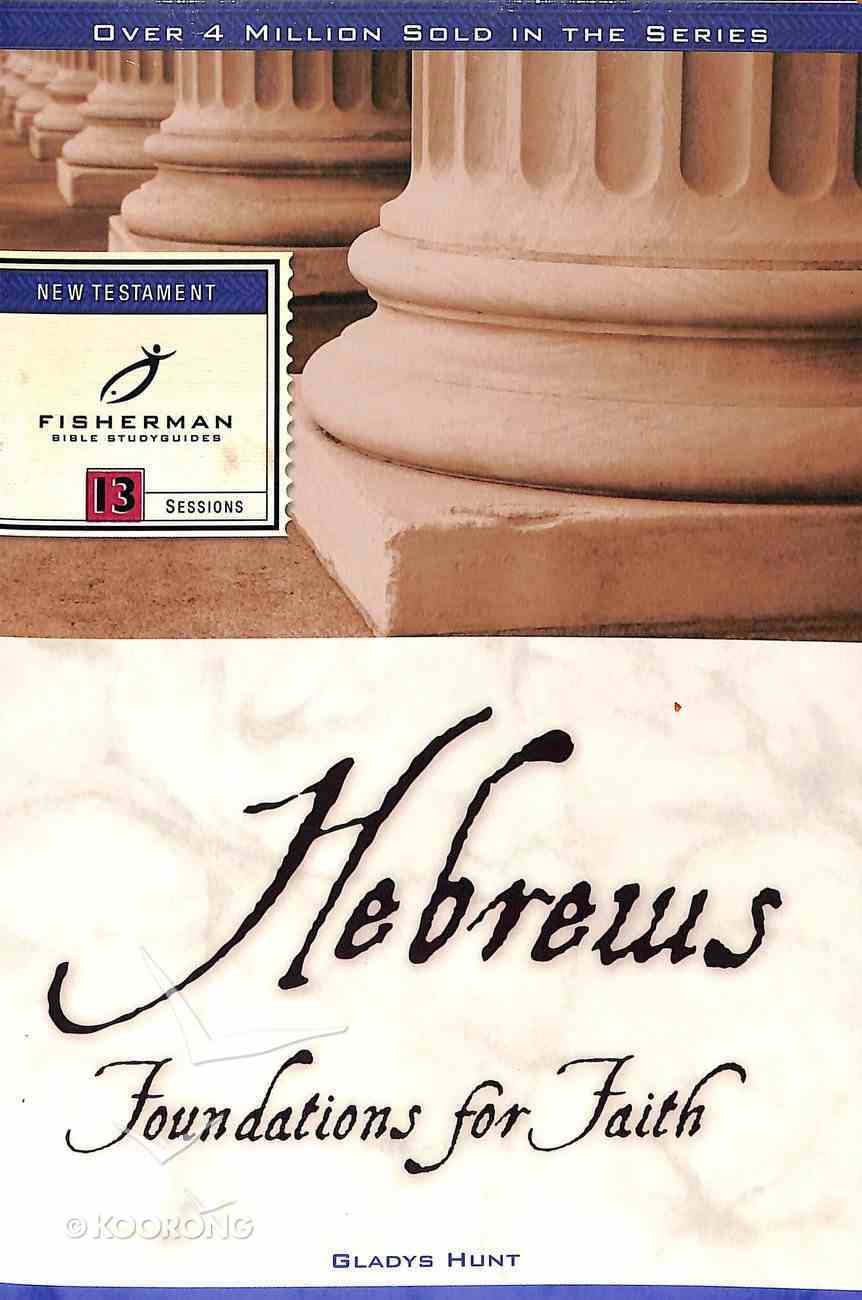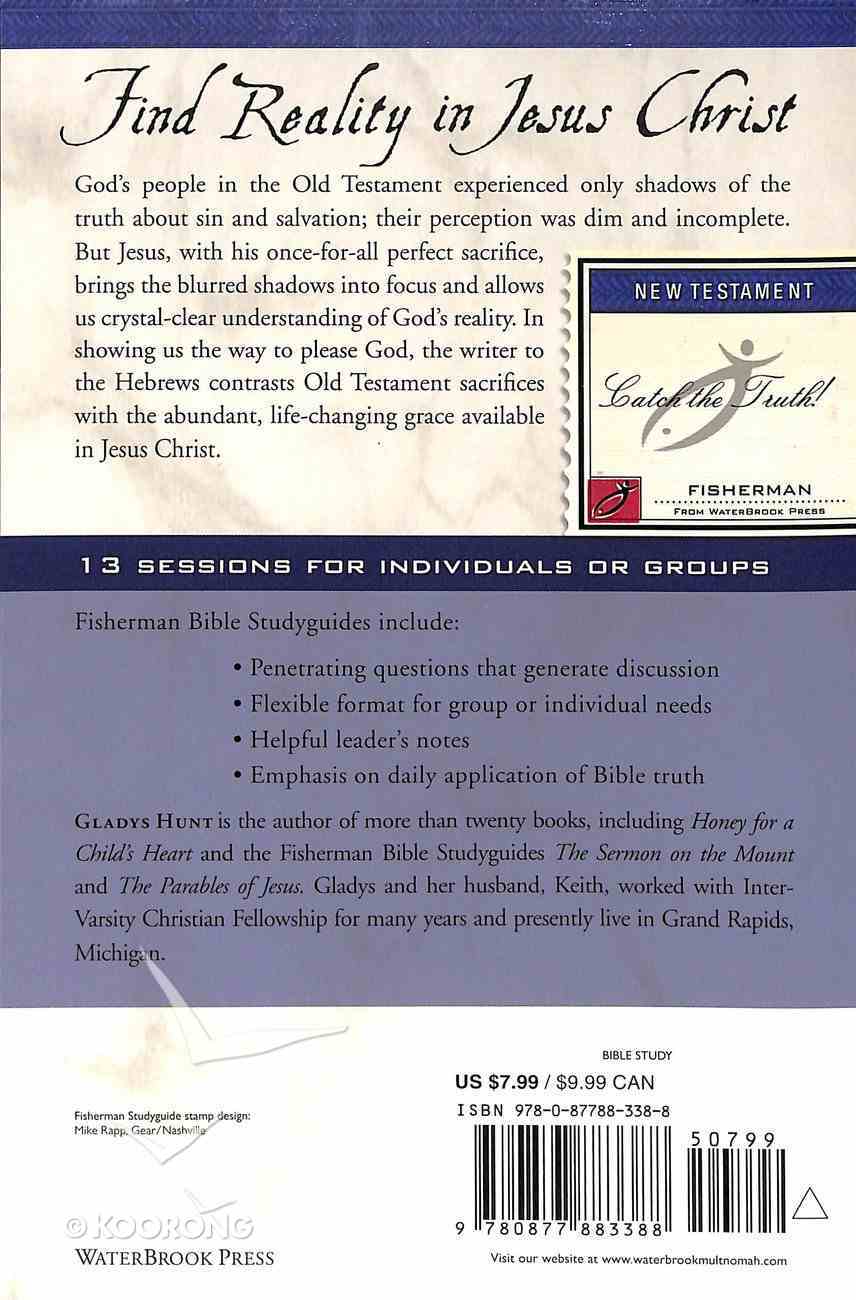 Hebrews: Foundations For Faith (Fisherman Bible Studyguide Series)
God's people in the Old Testament experienced only shadows of the truth about sin and salvation; their perception was dim and incomplete. But Jesus, with his once-for-all perfect sacrifice, brings the blurred shadows into focus and allows us crystal-clear understanding...
Out of Stock
Available to Order
---
Expected to ship in 4 to 5 weeks from Australia.
---
Free Shipping
for orders over $99.
God's people in the Old Testament experienced only shadows of the truth about sin and salvation; their perception was dim and incomplete. But Jesus, with his once-for-all perfect sacrifice, brings the blurred shadows into focus and allows us crystal-clear understanding of God's reality. In showing us the way to please God, the writer to the Hebrews contrasts Old Testament sacrifices with the abundant, life-changing grace available in Jesus Christ.

13 sessions for individuals or groups
1. Christ Above All^2. Jesus: The Author Of Our Salvation^3. Jesus: A Greater Leader Than Moses^4. God's Rest^5. Jesus: Qualified For The Priesthood^6. True Faith Means Growth^7. The True King And The True Priest^8. The New Covenant^9. Jesus: The True High Priest^10. Once For All^11. The Perseverance Of Faith^12. Encouragement For The Race^13. Marks Of The Christian Life^^Leader's Note^A Summary Of Hebrews P. 77^
-Publisher
Find Reality in Jesus Christ

God's people in the Old Testament experienced only shadows of the truth about sin and salvation; their perception was dim and incomplete. But Jesus, with his once-for-all perfect sacrifice, brings the blurred shadows into focus and allows us crystal-clear understanding of God's reality. In showing us the way to please God, the writer to the Hebrews contrasts Old Testament sacrifices with the abundant, life-changing grace available in Jesus Christ.

13 sessions for individuals or groups

Fisherman Bible Studyguides include:
. Penetrating questions that generate discussion
. Flexible format for group or individual needs
. Helpful leader's notes
. Emphasis on daily application of Bible truth
-Publisher
Gladys Hunt is a freelance writer based in Grand Rapids, MicGladys Hunt is a freelance writer based in Grand Rapids, Michigan. She worked for many years, often alongside her husbanhigan. She worked for many years, often alongside her husband, Keith, as a volunteer in student ministry with InterVarsid, Keith, as a volunteer in student ministry with InterVarsity Christian Fellowship. Her many books (more than twenty!) ty Christian Fellowship. Her many books (more than twenty!) include Honey for a Child's Heart, Honey for a Teenager's Heinclude Honey for a Child's Heart, Honey for a Teenager's HeC