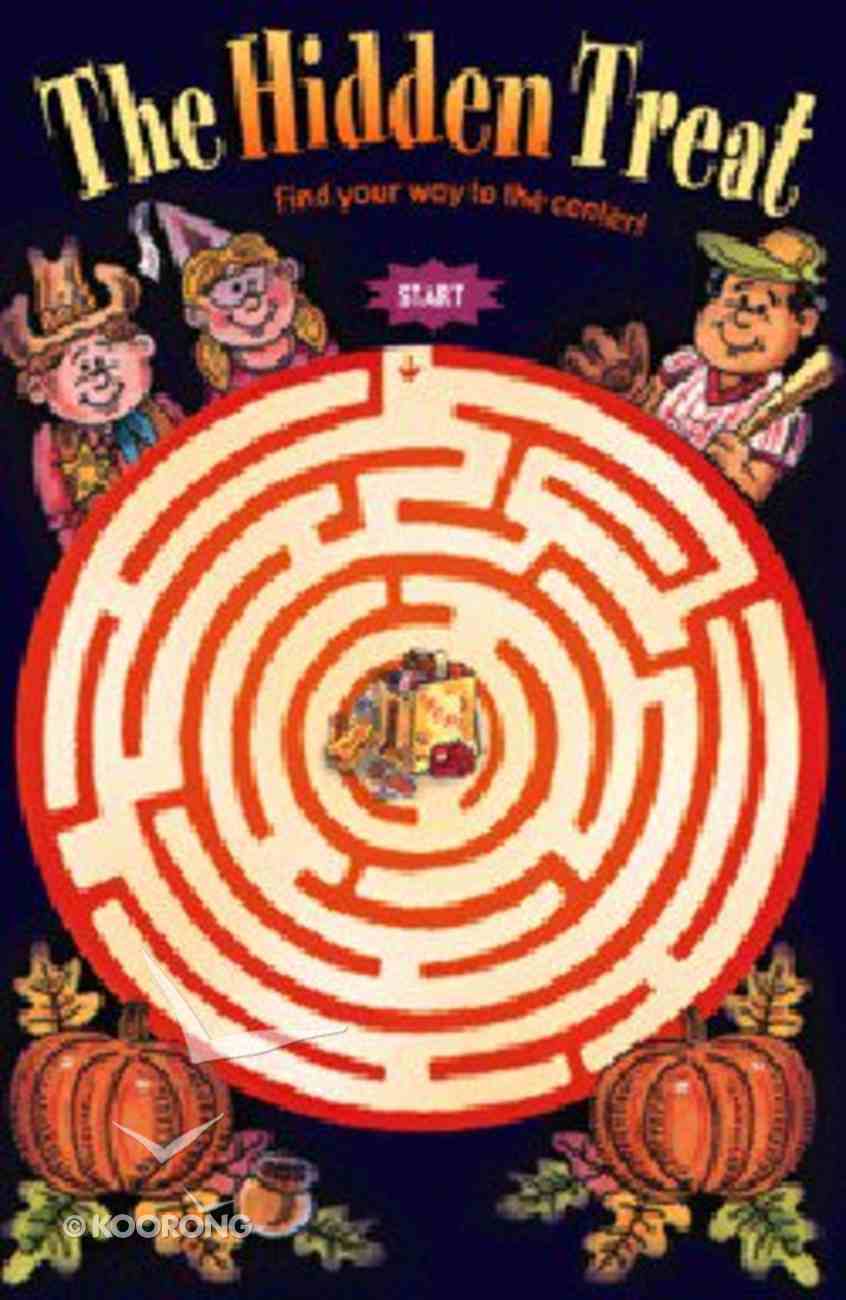 Hidden Treat Redesigned (25 Pack)
---
Free Shipping
for orders over $99.
Hidden Treat Redesigned (25 Pack)
Since its launch in 2003 Casting Crowns has garnered 14 GMA Dove Awards, three GRAMMY Awards and an American Music Award. In addition, the band has seen three RIAA Platinum Albums (Casting Crowns, Lifesong, Altar and The Door) , two RIAA Platinum DVDs (Live From Atlanta and Lifesong Live), two RIAA Gold Albums (Until the Whole World Hears, Peace on Earth) and two Gold DVDs (Altar and The Door Live and Until The Whole World Hears Live). Casting Crowns has sold more than 8.2 million albums to date (according to Nielsen SoundScan) and has been named Billboard magazine's top-selling Christian act for the past four years.

The band recently celebrated its first RIAA certified Gold single, "Who Am I," from its 2003 self-titled debut. The song, selling more than 500,000 copies, is one of only 12 Christian tracks ever to secure Gold status.

Casting Crowns has always worked its tour schedule around church responsibilities and has still managed to touch audiences around the world with its live performances. It's 2009-2011 "Until The Whole World Hears" world tour placed the band in front nearly 1 million fans in more than 175 cities around the world including performances for U. S. troops in Kuwait and Qatar. The band also performed twice in North Koreain partnership with Global Resource Services.

Over the past eight years, Atlanta based Casting Crowns has consistently delivered music that points believers back to what truly matters. They continue to deliver passionate, thought-provoking music, yet these songs are among the most intensely personal offerings the group has ever shared.

"As a believer, all of your life has to stem from what you draw from," says Casting Crowns frontman and principal songwriter, Mark Hall. "If you're drawing from a marriage, you're in trouble because that person wasn't created to complete you. If you are trying to draw from a career, you're in trouble. If you are trying to draw from your strengths, strengths come and go. All these things are really holes, not wells. Jesus is the well."

Remembering that simple, but powerful, truth has served Hall and his bandmates (Megan Garrett, Melodee DeVevo, Hector Cervantes, Chris Huffman, Juan DeVevo and Brian Scoggin) well, particularly over the last few years as they've juggled faith, family, music and ministry. Even as Casting Crowns has become Christian music's most successful act, Hall and his fellow band members have continued working at their home churches. Hall has remained a youth pastor at Eagles Landing Baptist Church as the band's music ministry has gained global acclaim.
Bestsellers in Tracts/booklets