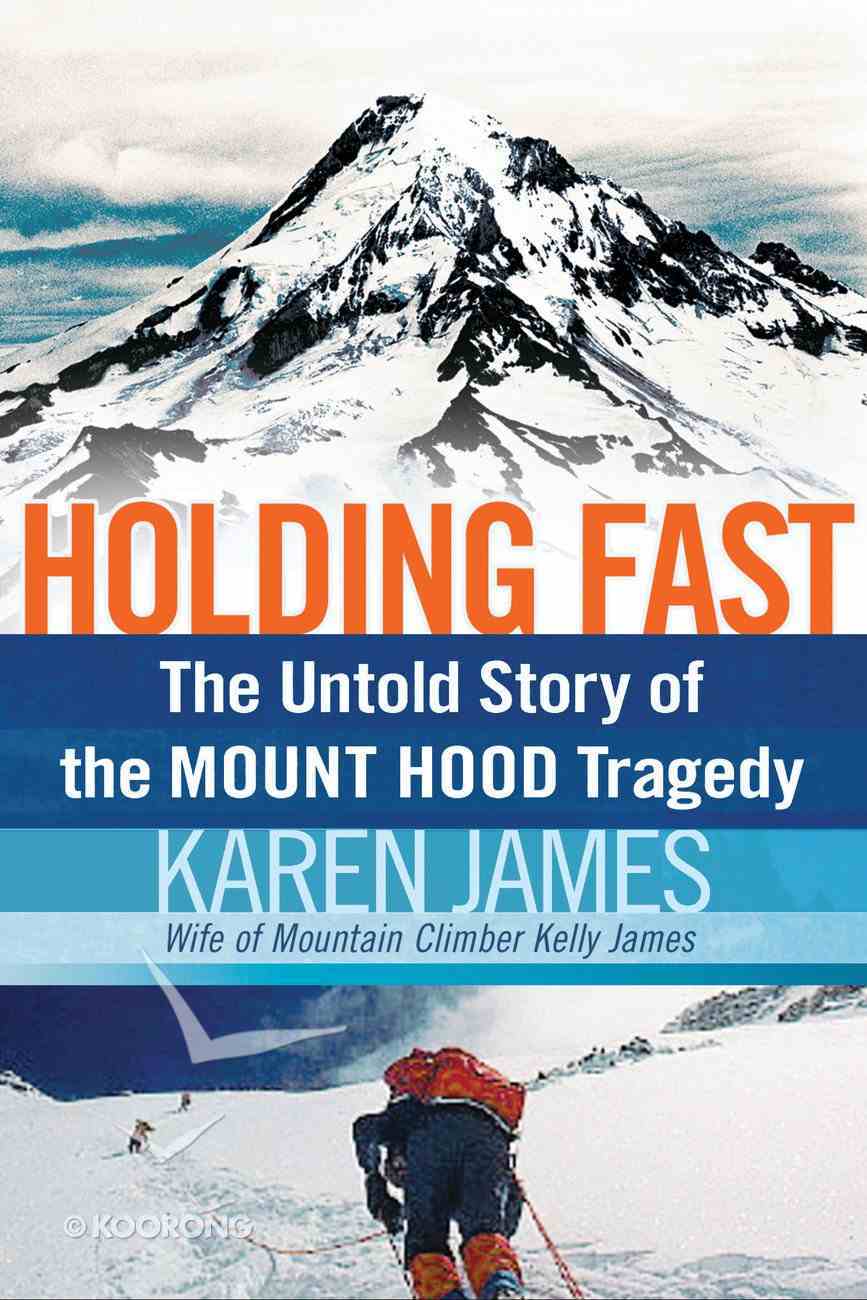 A journey of adventure, tragedy, love, and loss on the summit of Mt. Hood. In December 2006, millions of people across the world prayed and waited in anguish to learn the fate of 3 climbers trapped on Mt. Hood....
Available for immediate download.
---
Read using our free app on your tablet or mobile!
---
Free Shipping
for orders over $99.

A journey of adventure, tragedy, love, and loss on the summit of Mt. Hood.


In December 2006, millions of people across the world prayed and waited in anguish to learn the fate of 3 climbers trapped on Mt. Hood. The worst storm in the last decade was pounding the mountain with hurricane-force winds that would not permit the army of rescue workers to do their work. No one below could forget the last phone call Kelly James placed to his wife, telling her that he was trapped in a snow cave just below the summit. What happened next would change the lives of everyone involved and deeply touch millions of people who desperately hoped to see a Christmas miracle.


For more than a week, the search dominated the news as family members huddled below, praying for the climbers' safe return. But the story did not end when Kelly James's body was airlifted off the mountain and the cameras stopped rolling. For Karen, the year after Kelly's death was spent searching for answers to what really happened on the mountain. In this journey of adventure, tragedy, love and loss, she reveals never-released information about the fateful climb and behind-the-scenes details of how the family coped with the shocking news.

^^
In December 2006, millions of people across the world prayed and waited in anguish to learn the fate of 3 climbers trapped on Mt. Hood. The worst storm in the last decade was pounding the mountain with hurricane-force winds that would not permit the army of rescue workers to do their work. No one below could forget the last phone call Kelly James placed to his wife, telling her that he was trapped in a snow cave just below the summit. What happened next would change the lives of everyone involved and deeply touch millions of people who desperately hoped to see a Christmas miracle.

^^
For more than a week, the search dominated the news as family members huddled below, praying for the climbers' safe return. But the story did not end when Kelly James's body was airlifted off the mountain and the cameras stopped rolling. For Karen, the year after Kelly's death was spent searching for answers to what really happened on the mountain. In this journey of adventure, tragedy, love and loss, she reveals never-released information about the fateful climb and behind-the-scenes details of how the family coped with the shocking news.



A journey of adventure, tragedy, love, and loss on the summit of Mt. Hood.

^
In December 2006, millions of people across the world prayed and waited in anguish to learn the fate of 3 climbers trapped on Mt. Hood. The worst storm in the last decade was pounding the mountain with hurricane-force winds that would not permit the army of rescue workers to do their work. No one below could forget the last phone call Kelly James placed to his wife, telling her that he was trapped in a snow cave just below the summit. What happened next would change the lives of everyone involved and deeply touch millions of people who desperately hoped to see a Christmas miracle.

^
For more than a week, the search dominated the news as family members huddled below, praying for the climbers' safe return. But the story did not end when Kelly James's body was airlifted off the mountain and the cameras stopped rolling. For Karen, the year after Kelly's death was spent searching for answers to what really happened on the mountain. In this journey of adventure, tragedy, love and loss, she reveals never-released information about the fateful climb and behind-the-scenes details of how the family coped with the shocking news.



-Publisher
Karen James has been a real estate agent for more than 10 years. She lives in Birmingham, Alabama.<BR>