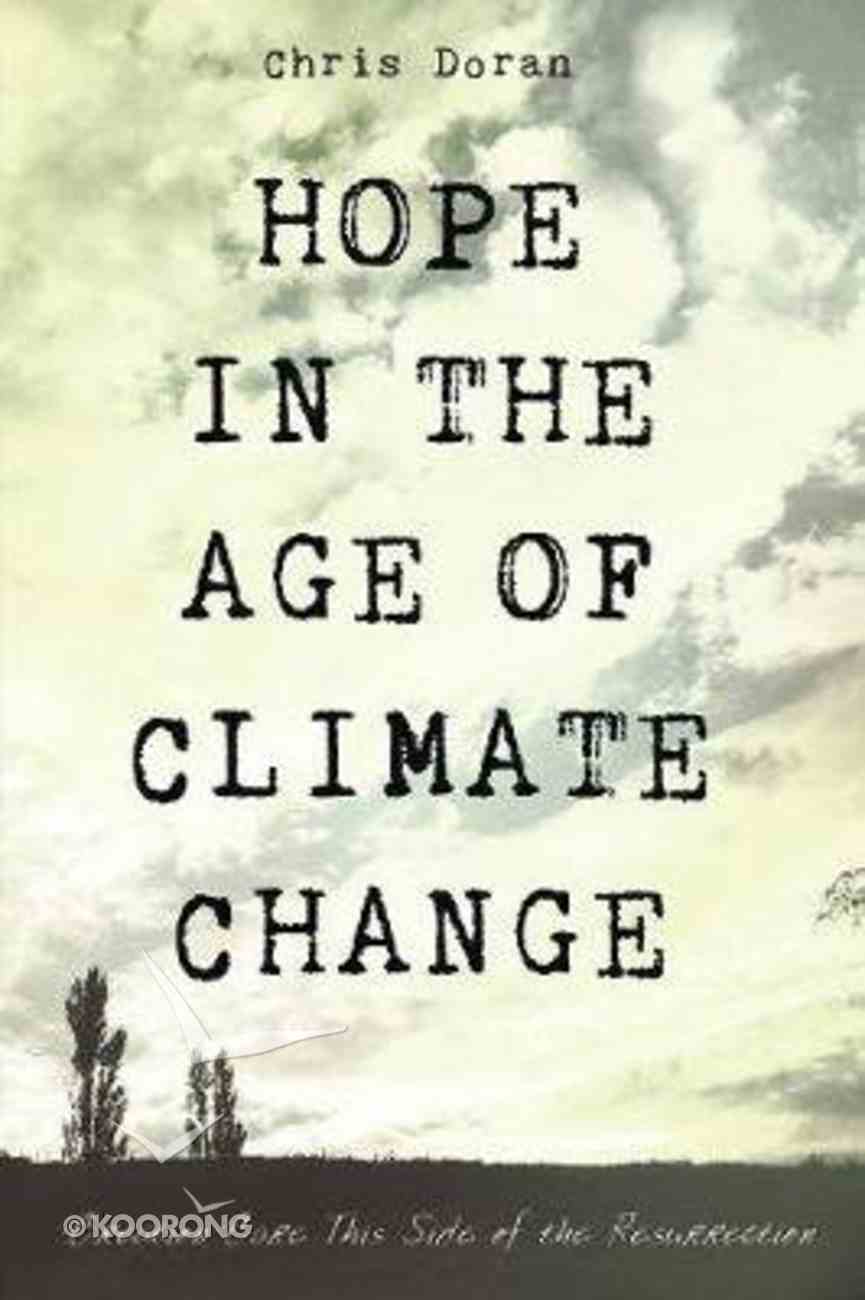 Hope in the Age of Climate Change: Creation Care This Side of the Resurrection
It is difficult to be hopeful in the midst of daily news about the effects of climate change on people and our planet. While the Christian basis for hope is the resurrection of Jesus, unfortunately far too many American Protestant...
Out of Stock
Available to Order
---
Expected to ship in 6 to 7 weeks from Australia.
---
Free Shipping
for orders over $99.
It is difficult to be hopeful in the midst of daily news about the effects of climate change on people and our planet. While the Christian basis for hope is the resurrection of Jesus, unfortunately far too many American Protestant Christians do not connect this belief with the daily witness of their faith. This book argues that the resurrection proclaims a notion of hope that should be the foundation of a theology of creation care that manifests itself explicitly in the daily lives of believers. Christian hope not only inspires us to do great and courageous things but also serves as a critique of current systems and powers that degrade humans, nonhumans, and the rest of creation and thus cause us to be hopeless. Belief in the resurrection hope should cause us to be a different sort of people. Christians should think, purchase, eat, and act in novel and courageous ways because they are motivated daily by the resurrection of Jesus. This is the only way to be hopeful in the age of climate change. ""Hope is a commodity in short supply as the world confronts an ever-hotter climate. But Doran supplies some hope in this volume, which is both scientifically sound and theologically inspired. May it lead many to think, and then to act!"" --Bill McKibben, author of The End of Nature ."" . . Doran creatively draws on the Bible, the church fathers, and modern theologians to develop a thoughtful Christian ethics of creation care. Perhaps his most creative and enduring contributions to the contemporary dialogue on the environment are his discussions of frugality as a Christian virtue and his development of a eucharistic understanding of eating... ."" --Ron Highfield, Professor of Religion, Religion and Philosophy Division, Seaver College, Pepperdine University ""Founded squarely on scripture and science, Chris Doran offers a clarion call for a faith-based response to human-caused climate change. Engagingly written and with a hopeful message, Doran's book speaks to the church on one of the fundamental spiritual issues of our time: a steward's role in caring for God's creation."" --Ed Larson, Pepperdine University; Pulitzer Prize-winning historian Chris Doran is Associate Professor of Religion at Pepperdine University in Malibu, California. His research and teaching have been on a variety of areas related to the interaction between theology and science. His current work focuses on developing theological responses to climate change and its effects on human and nonhuman creatures as well as the rest of creation.
-Publisher
Chris Doran obtained his PhD from the University of Cambridge, having gained a distinction in Part II of his undergraduate degree. He was elected a Junior Research Fellow of Churchill College, Cambridge in 1993, was made a Lloyd's of London Fellow in 1996 and was the Schlumberger Interdisciplinary Research Fellow of Darwin College, Cambridge in 1997 and 2000. He is currently a Fellow of Sidney Sussex College, Cambridge and holds an EPSRC Advanced Fellowship. Dr Doran has published widely on aspects of mathematical physics and is currently researching applications of geometric algebra in engine
Bestsellers in Christian Worldview