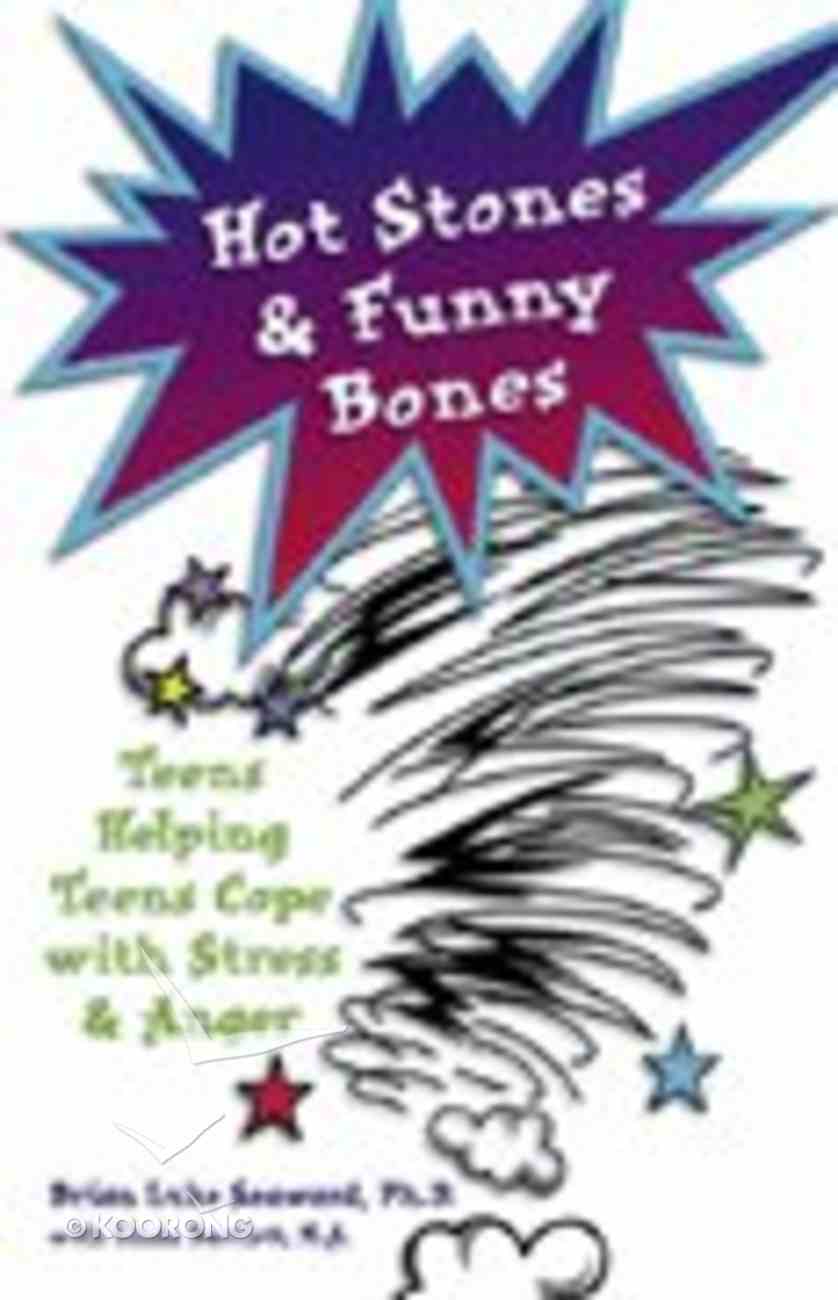 Hot Stones and Funny Bones
From Part 1 - Telling It Like It Really Is Acceptance Issues The jocks, the cheerleaders, the IQs, the nerds and computer geeks, the skaters, the preppies, the outcasts, and let us not forget "the populars." No matter where you...
Out of Stock
Available to Order
---
Expected to ship in 7 to 8 weeks from Australia.
---
Free Shipping
for orders over $99.
From Part 1 - Telling It Like It Really Is Acceptance Issues The jocks, the cheerleaders, the IQs, the nerds and computer geeks, the skaters, the preppies, the outcasts, and let us not forget "the populars." No matter where you live, where you go to school, or with whom you hung out in grade school, in middle school and high school you are going to come face to face with the social class structure of the teen years. Let there be no doubt: This process can be brutal. Even if you're beautiful or handsome and your parents have lots of money, there are no guarantees. It's brutal! The good news is that by the time you're a senior in high school, there is a little less importance placed on this aspect. At some level, no matter who you are, everyone's looking for acceptance and approval. In this case, it's acceptance to be liked by new friends and peers. Even among those who won't admit it, everyone would love to be considered popular. Appearance is about 80 percent of acceptance, but there are other factors in this complex equation. The most difficult factor and the wild card in the deck is the teen ego. Look out! Like an episode of Survivor, you could be voted off the island. It would be impossible to like and be liked by everybody, but we can accept people for who they are without branding them as untouchables. The stress of being lonely is devastating. Soma, 14, New York: "My whole life has been stressful because of all the verbal abuse that I get from other kids. You know, like being made fun of. I've had to deal with it my whole life. I'm a little overweight; that's probably why. That kind of stresses me out a lot. I try not to let it, but it always gets to me when people make comments to me or about me. Well, that's why I get made fun of the most. That, and because I do things my own way. I do what I like instead of what everyone else does. I wear the clothes I like. I listen to the music I like, and for some reason, that seems to bother some people. I don't know what their problem is, but they seem to have one with me. There are different groups in high school. They all mesh together somehow, I guess. The group I hang out with are not dorks, but they are people who are judged by their appearance, and so they have negative things said to them, like verbal abuse. It's kind of over now, but I used to get really, really depressed. I see a shrink and take Zoloft and Ritalin. I've been sad most of my life because I didn't have any friends, but I'm good now." Thoughts and Reflections Acceptance by one's peers is perhaps the biggest concern teens have these days (even if they don't admit it). Acceptance includes issues ranging from the style of your hair and clothes to the music you listen to and the friends you have. Why do you think acceptance causes so much stress? Between acne and hormones, everyone has days when they feel like the ugly duckling. (Remember the rest of the story? Every duckling grows up to be a beautiful swan!) List three times each week or three places you go where you feel accepted for who you are. Kirby, 14, Colorado: "What stresses me out are mostly social issues in school because everybody pretty much stereotypes everybody else in high school. I don't think there is a single high school in the country where everybody gets along. There is a lot of social pressure on you to be what everybody else wants you to be. There are the cheerleaders, jocks and the smart kids. You just get a label put on you, and that's the end of it. I just pretty much try to make friends with different people, and I try
-Publisher
More than seventy-five teens from across the country were interviewed on a range of topics and issues: parents, friends, sports, clothes, school violence and peer pressure. With the passion and frustration expressed by teens in their narratives, as well as in their artwork and poetry, this book is a unique combination of original teen contributions and effective stress- and anger-management techniques from a mental-health professional. Most important, it was designed expressly for teens. ^Hot Stones and Funny Bones is divided in three sections. "Telling It Like It Is" highlights problems and issues that nearly every teen faces in the middle- and high-school years, expressed in their own voices. The second section, "The Best Way to Cope with Stress," offers a host of coping skills and relaxation techniques for teens to utilize, ranging from ways to boost self-esteem and effective anger-management skills, to meditation and creative expression. The third section, "Final Comments From T
-Publisher