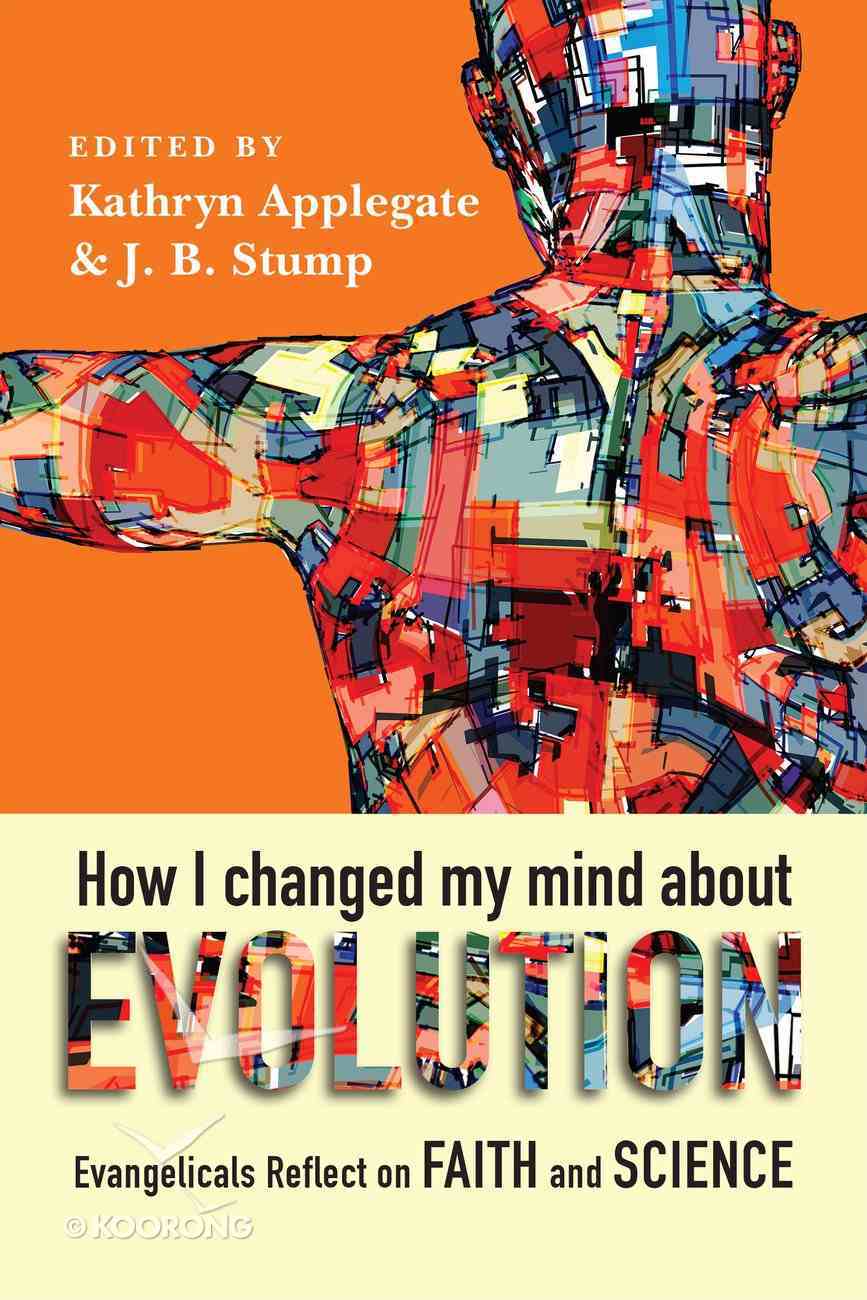 How I Changed My Mind About Evolution: Evangelicals Reflect on Faith and Science
Perhaps no topic appears as potentially threatening to evangelicals as evolution. The very idea seems to exclude God from the creation the book of Genesis celebrates. Yet many evangelicals have come to accept the conclusions of science while still holding...
Instant download
---
Read using our free app on your tablet or mobile!
---
Free Shipping
for orders over $99.
Perhaps no topic appears as potentially threatening to evangelicals as evolution. The very idea seems to exclude God from the creation the book of Genesis celebrates. Yet many evangelicals have come to accept the conclusions of science while still holding to a vigorous belief in God and the Bible. How did they make this journey? How did they come to embrace both evolution and faith?Here are stories from a community of people who love Jesus and honor the authority of the Bible, but who also agree with what science says about the cosmos, our planet and the life that so abundantly fills it.Among the contributors areScientists such as Francis Collins Deborah Haarsma Denis Lamoureux Pastors such as John Ortberg Ken Fong Laura Truax Biblical scholars such as N. T. Wright Scot McKnight Tremper Longman III Theologians and philosophers such as James K. A. Smith Amos Yong Oliver Crisp
-Publisher
PRODUCT DETAIL
Catalogue Code 

461651

Product Code 

9780830899630

ISBN 

0830899634

EAN 

9780830899630

Department Academic
Category Science
Sub-Category General
Publisher Intervarsity Press Usa
Publication Date 

May 2016

Size 

2.74 MB (EPUB)
Perhaps No Topic Appears As Potentially Threatening To Evangelicals As Evolution. The Very Idea Seems To Exclude God From The Creation The Book Of Genesis Celebrates. Yet Many Evangelicals Have Come To Accept The Conclusions Of Science While Still Holding To A Vigorous Belief In God And The Bible. How Did They Make This Journey? How Did They Come To Embrace Both Evolution And Faith?here Are Stories From A Community Of People Who Love Jesus And Honor The Authority Of The Bible, But Who Also Agree With What Science Says About The Cosmos, Our Planet And The Life That So Abundantly Fills It.among The Contributors Arescientists Such As <ul> <li>francis Collins</li> <li>deborah Haarsma</li> <li>denis Lamoureux</li> </ul> Pastors Such As <ul> <li>john Ortberg</li> <li>ken Fong</li> <li>laura Truax</li> </ul> Biblical Scholars Such As <ul> <li>n. T. Wright</li> <li>scot Mcknight</li> <li>tremper Longman Iii</li> </ul> Theologians And Philosophers Such As <ul> <li>james K. A. Smith</li> <li>amos Yong</li> <li>oliver Crisp</li> </ul>
Introduction
<em>kathryn Applegate And J. B. (jim) Stump</em>
1. From Culture Wars To Common Witness: A Pilgrimage On Faith And Science
<em>james K. A. Smith</em>
2. Who&#x92;s Afraid Of Science?
<em>scot Mcknight</em>
3. The Inevitable Conclusion
<em>ken Fong</em>
4. Learning To Praise God For His Work In Evolution
<em>deborah Haarsma</em>
5. An Old Testament Professor Celebrates Creation
<em>tremper Longman Iii</em>
6. Embracing The Lord Of Life
<em>jeff Hardin</em>
7. Peace
<em>stephen Ashley Blake</em>
8. Learning The Language Of God
<em>francis S. Collins</em>
9. Faith, Truth And Mystery
<em>oliver D. Crisp</em>
10. Inspired By An Amazing Universe
<em>jennifer Wiseman</em>
11. Boiling Kettles And Remodeled Apes
<em>john Ortberg</em>
12. From Intelligent Design To Evolutionary Creation
<em>dennis R. Venema</em>
13. A Scientist&#x92;s Journey To Reflective Christian Faith
<em>praveen Sethupathy</em>
14. A Fumbling Journey
<em>dorothy Boorse</em>
15. A Biblically Fulfilled Evolutionary Creationist
<em>j. B. (jim) Stump</em>
16. A True Read On Reality
<em>daniel M. Harrell</em>
17. A British Reflection On The Evolution Controversy In America
<em>n. T. Wright</em>
18. Personal Evolution: Reconciling Evolutionary Science And Christianity
<em>justin L. Barrett</em>
19. The Evolution Of An Evolutionary Creationist
<em>denis O. Lamoureux</em>
20. Learning From The Stars
<em>laura Truax</em>
21. So, Do You Believe In Evolution?
<em>rodney J. Scott</em>
22. The Spirit Of An Evolving Creation: Surmisings Of A Pentecostal Theologian
<em>amos Yong</em>
23. Two Books + Two Eyes = Four Necessities For Christian Witness
<em>richard Dahlstrom</em>
24. Finding Rest In Christ, Not In Easy Answers
<em>kathryn Applegate</em>
25. Safe Spaces
<em>richard J. Mouw</em>
Notescontributors