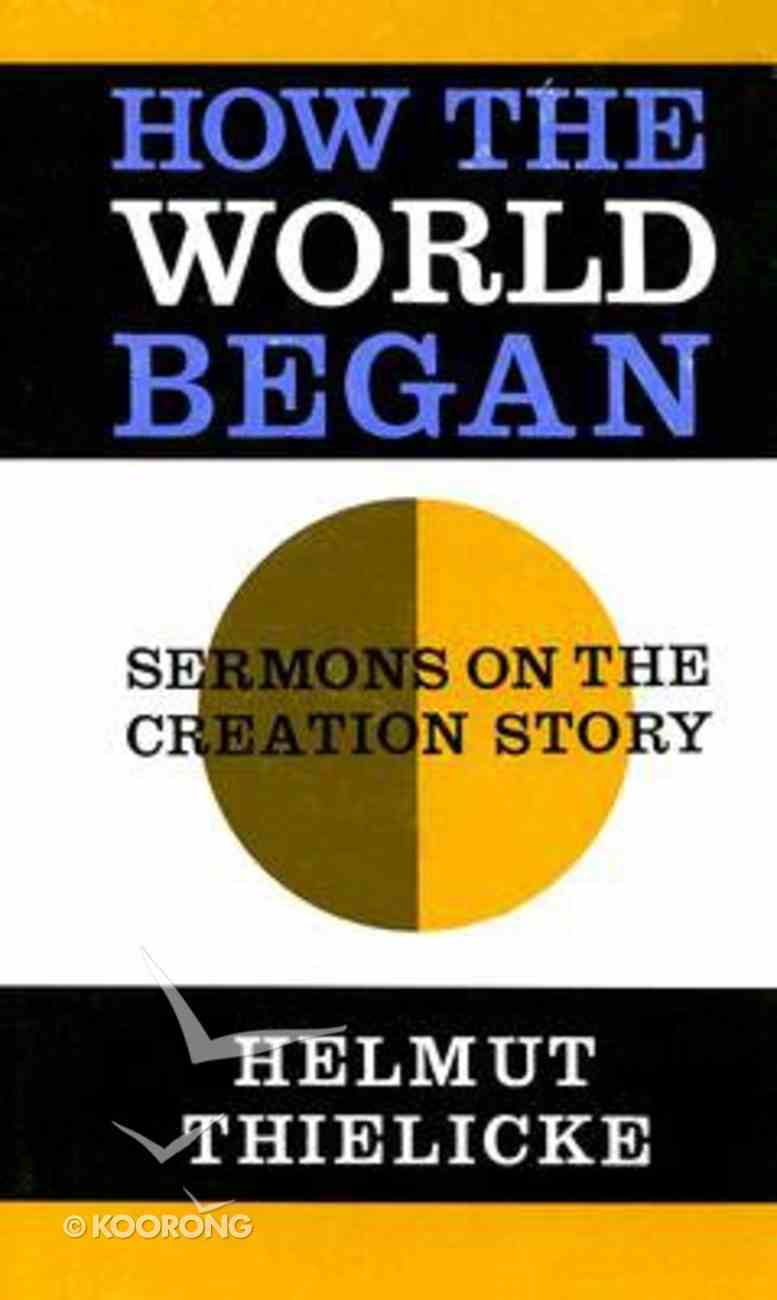 The question of where we come from and where we are going is one of the elementary challenges of life. Perhaps it is THE question of life. Only when we get an answer to it do we learn who we...
In Stock (1 left)
Limited Availability
---
Expected to ship on Monday from Australia.
---
Free Shipping
for orders over $99.
The question of where we come from and where we are going is one of the elementary challenges of life. Perhaps it is THE question of life. Only when we get an answer to it do we learn who we are. With these striking words, Prof Helmut Thielicke begins this book about the most fundamental of all questions; the question of who we are, whence we came, and what God intended when he gave us life. Despite - perhaps even because of - the immense technological advances of our time, and the frightful consequences for the human race of the misuse of that power, man is brought face to face again with that basic problem which has haunted him since the beginning of time, the mystery of good and evil. Weaving these themes of origin and purpose, good and evil together, these are sermons for our times - highly intelligent, widely ranging, fascinating, and of quite exceptional power. There is nothing sloppy or sentimental in this book. These chapters are the creation of a 20th century man with a particularly penetrating mind.
-Publisher
(1908-1986) He was an internationally known theologian andpastor who served as professor of systematic theology atthe University of Hamburg in Germany. A
Translator's Introduction The Beginning 1. In The Beginning 2. The Primeval Witnesses 3. The Light Of The World 4. God's Autograph The Creation Of Man 5. Man - The Risk Of God 6. Creation And Evolution, Faith And Science 7. The Meaning And Order Of The Sexes 8. The Great Sabbath The Story Of The Fall 9. How Evil Came Into The World 10. The Bridgehead Of The Tempter 11. Guilt And Destiny 12. The Mystery Of Death The Story Of Cain And Abel 13. The Cain Within Us 14. Where Is Abel Your Brother? 15. Insecure Man The Story Of The Flood 16. Floods And Fires 17. Noah - The Adventure Of Faith The Building Of The Tower Of Babel 18. The Fear Of Our Fellows 19. Outlines Of A New World Order Postscript For Theological Readers 20. Postscript For Theological Readers
Bestsellers in Biblical Studies