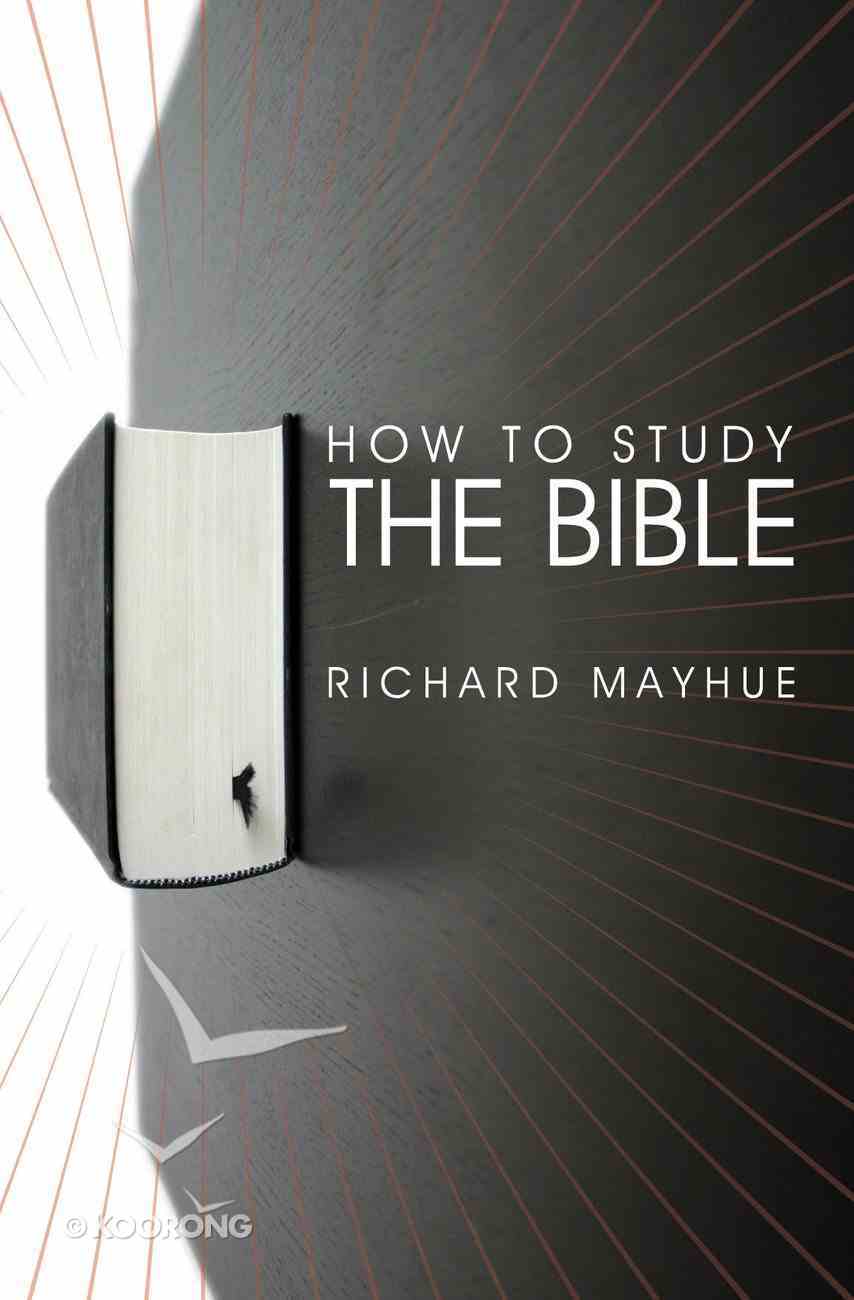 Misinterpretation of Scripture is a major problem that faces the Church. We are living in an imagecentered world that demands short cuts to answers with a limited attention span. This book discusses the many obstacles that can keep us from...
---
Expected to ship tomorrow from Australia.
---
Free Shipping
for orders over $99.
Misinterpretation of Scripture is a major problem that faces the Church. We are living in an imagecentered world that demands short cuts to answers with a limited attention span. This book discusses the many obstacles that can keep us from clearly understanding what scripture is explaining to us. Mayhues experience with methods of biblical interpretation enables him to provide our generation with simple tools so we can understand what the Bible says and avoid commonlymade errors. It should be mandatory reading for anyone who is serious in finding out what scripture says.
-Publisher
Misinterpretation of Scripture is one of the major problems that faces the Church. We are living in an image centered world that demands short cuts to answers, and has a limited attention span for study. This book discusses the many obstacles that can keep us from a truly biblical interpretation of scripture. Mayhue's grasp of the methods of biblical interpretation enables him to provide our modern generation a simple way to understand what the Bible says.
-Publisher
After twelve years of missionary work in the northeast province of what was the Belgian Congo building up a simple medical service civil war erupted with horrific effects. During the war Helen was brutally beaten and raped and left with no choice but to return to Britain this story is told in Give me this Mountain. She quickly returned to the Congo in 1966 to assist in the rebuilding of the nation. She helped establish a new medical school and hospital for the other hospitals that she built were destroyed and served there until 1973. In the eight years following the war despite endless frustrations again and again God showed his unfailing guidance and unstinted provision for her needs. This book is the story of the joys and adventures of reestablishing the medical work the church building programme and the work of forgiveness necessary after the destruction of the civil war.
-Publisher
Dr. Richard Mayhue (Doctor en teologia, del "Grace Theological Seminary") es primer vicepresidente y decano de " The Master's Seminary" de Sun Valley, Califonia donde ademas ensena teologia y ministerio pastoral. Con mas de veinticinco anos de ministerio, el vicepresidente el Dr. Mayhue ha servido como pastor en el adiestramiento de pastores y ha escrito, redactado o colaborado en mas de quince libros.ý Dr. Richard Mayhue (Th.D., Grace Theological Seminary) is Senior Vice President and Dean of The Master's Seminary, Sun Valley, California, where has also teaches theology and pastoral ministr