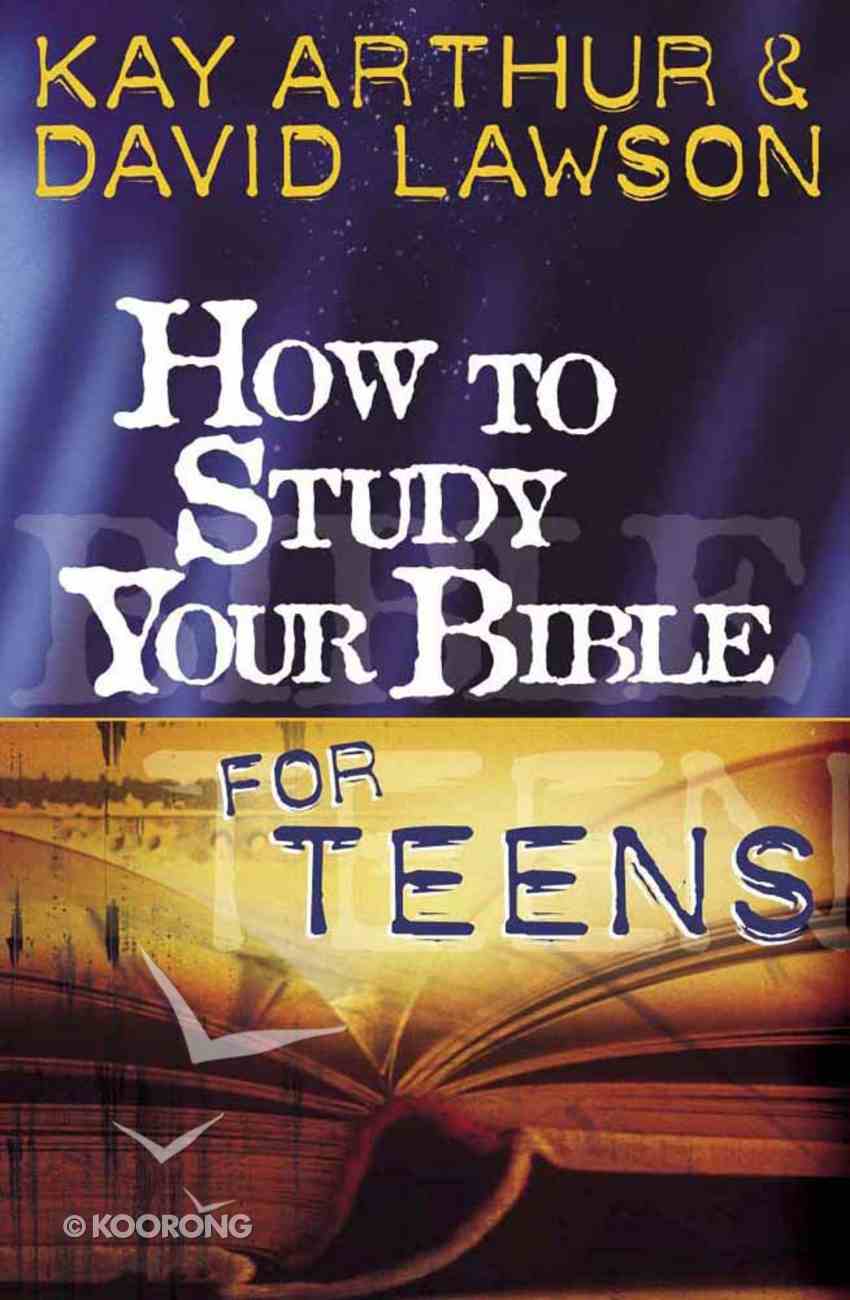 How to Study Your Bible For Teens
Publication Cancelled
Unavailable
---
Free Shipping
for orders over $99.
How to Study Your Bible For Teens
Kay Arthur is one of America's best-known and most-beloved Bible teachers and authors. With her husband, Jack, she is the co-founder of Precept Ministries International, the leaders in inductive Bible-study resources. Kay also reaches hundreds of thousands of people internationally through her Precept upon Precept inductive Bible studies. In addition, her daily and weekly television programs air on over 900 stations in 30 countries. - Publisher.
DAVID LAWSON has been a part of Precept Ministries International since 1980. Since 1997 David and his wife, BJ, have been in charge of the Student Ministries. David is a former Atlanta police officer and pastor, which has given him additional insights as he teaches people how to study and apply the truths of God's Word.
Kay Arthur, executive vice president and cofounder of Precept Ministries International (PMI), has worked with her teaching staff to create the powerful 40-Minute Bible Studies series. Kay is known around the world as a Bible teacher, author, conference speaker, and host of national radio and television programs. ýGeorg Huber is PMI's national director of German-speaking Europe. He and his wife, Jacqueline, are actively involved in leading workshops throughout Europe in both German and English. He also works as an editor and translator, making Precept material available in the German languag