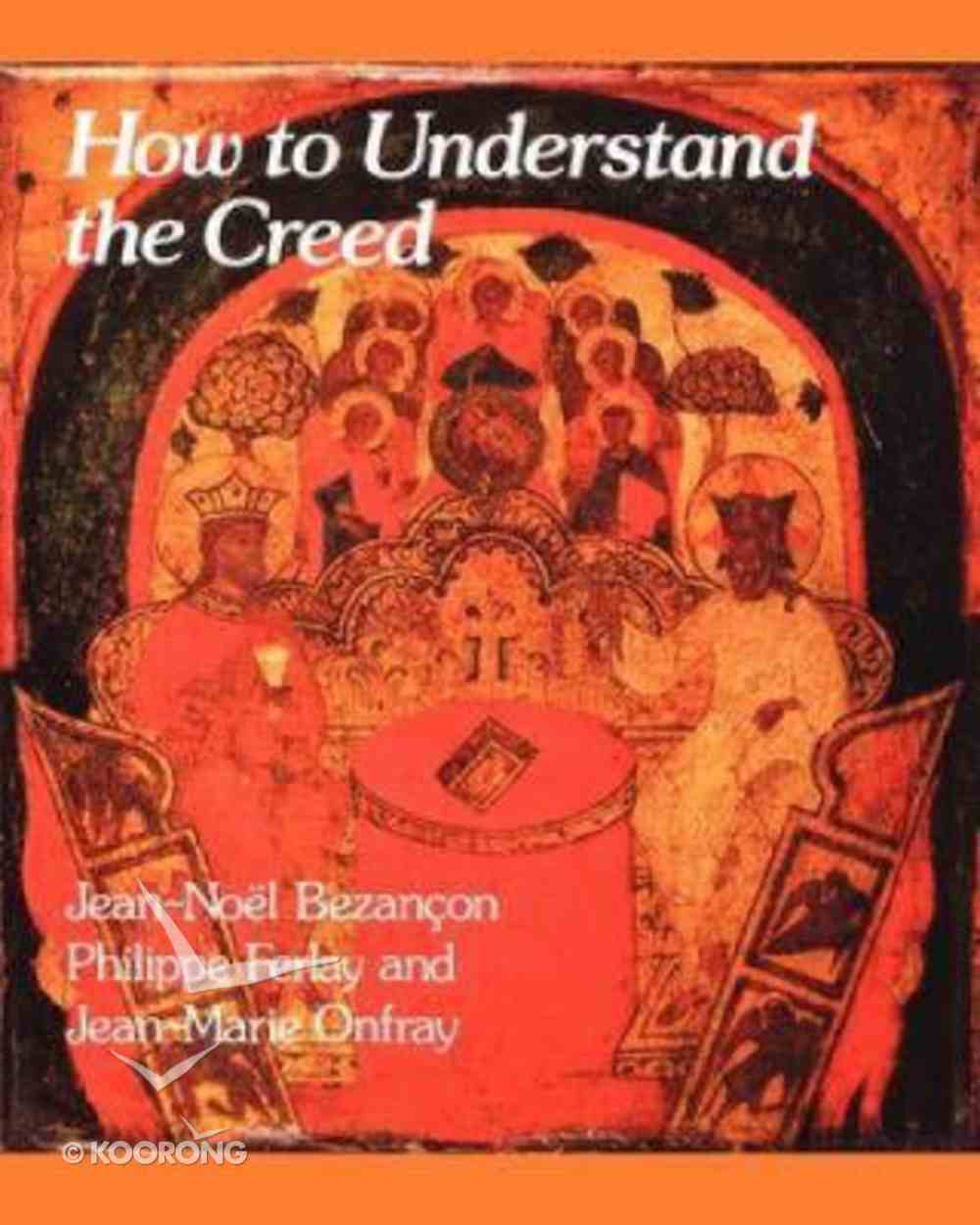 How to Understand the Creed
ow can Christians today truthfully recite the creed, identify themselves with it personally, and understand what they are saying? To produce this clear and positive guide, three priests responsible for training in French dioceses worked together over three years. Phrase...
Locally Sourced
Available to Order
---
Free Shipping
for orders over $99.
ow can Christians today truthfully recite the creed, identify themselves with it personally, and understand what they are saying? To produce this clear and positive guide, three priests responsible for training in French dioceses worked together over three years. Phrase by phrase, article by article, they show what Christians have believed and can believe by the creed. Like the creed itself, they limit themselves to the essentials, and they write for all those who want to believe and understand the faith that they proclaim in church Sunday by Sunday. Companions to this volume are: How to Read the Old Testament, How to Read the New Testament, How to Read Church History Vols 1 & 2, How to Understand Marriage, How to Understand the Sacraments, How to Read the Church Fathers, How to Read the Apocalypse, How to Understand the Virgin Mary, How to Understand Islam, How to Understand Hinduism, How to Understand Judaism, How to Understand the History of Christian Mission, How to Read the Prophets, How to Read Bible Stories. Jean-Noel Bezancon is from the diocese of Paris, Jean-Marie Onfray is from the diocese of Orleans and Philippe Ferlay is from the diocese of Lyons. Cover: New Testament Trinity. icon of the Stroganov School, seventeenth century (The Bridgeman Art Library).
-Publisher