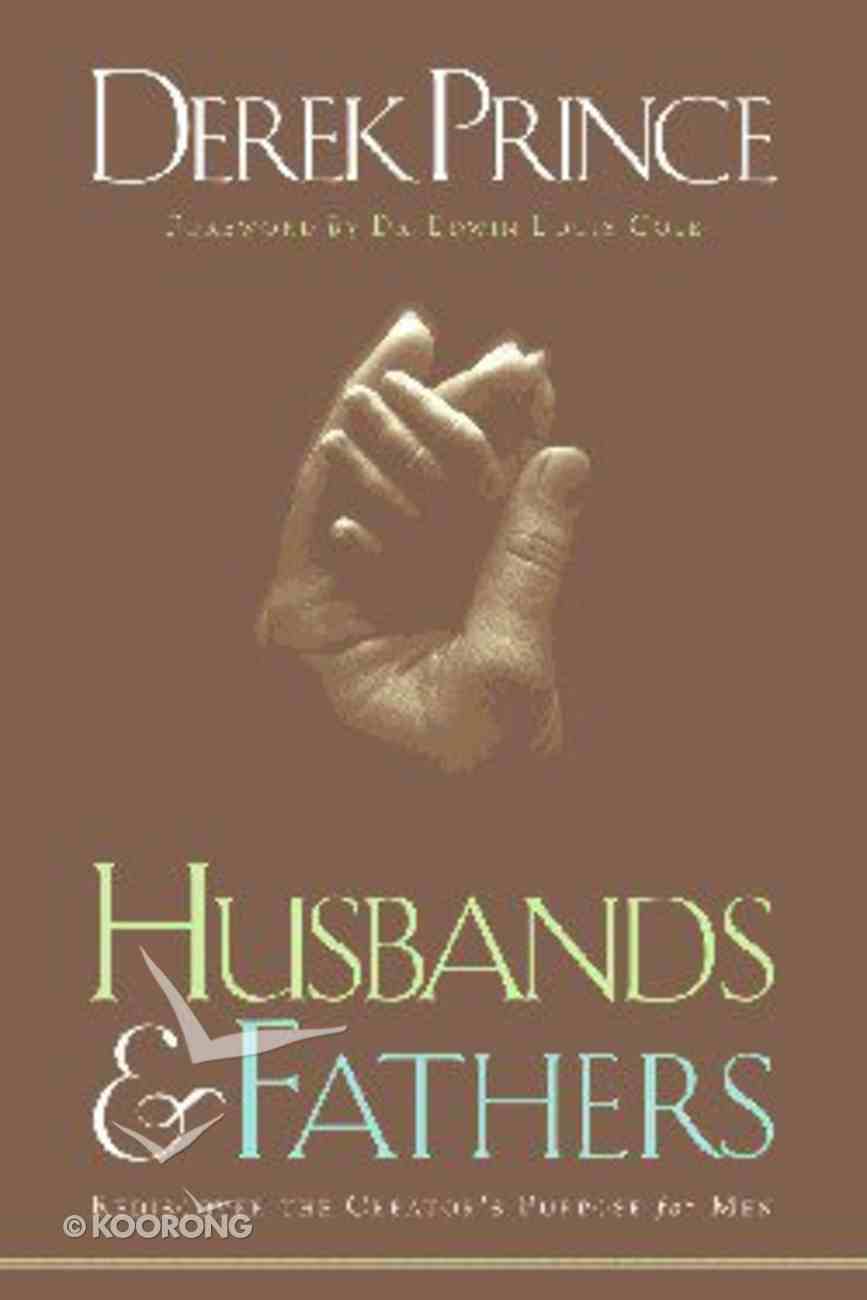 Shows in simple terms what it takes to be a successful husband and father and to bless those closest to you-your wife and children.
---
Expected to ship within 11 hours from Australia.
---
Free Shipping
for orders over $99.
Shows in simple terms what it takes to be a successful husband and father and to bless those closest to you-your wife and children.
-Publisher
160 Pages
-Publisher
"People hear what you say but learn from what you are. That is true when you read or listen to Derek Prince. He imparts his life into his work and we are all the better for it. Derek has written a book that is to be read not just by the father, but by the father to his whole family! God bless him for making God's truth available to us all." --Dr. Edwin Lewis Cole, Christian Men's Network"What a day we live in. The sacred institution of marriage is rotting and eroding. Bewildered parents are streaming to secular sources for answers to an avalanche of serious family problems. And worst of all, the fathers, who should be serving as the priest of the family, are groping in darkness, searching for their identities. In Husbands and Fathers: Rediscover the Creator's Purpose for Men, the reader will hear clearly the voice of experience. Derek Prince, a seasoned earthly father and a spiritual father to millions, brings light to the darkness. Reader, what you hold in your hands should be hidden in your heart." --Stephen Hill, evangelist, Pensacola Revival"It is my pleasure to highly recommend to you Derek Prince's latest book, Husbands and Fathers. I have known Derek Prince for almost thirty years and know him to be one of the finest Bible scholars on the earth today. Derek has expressed his view that delinquent males are society's #1 problem. Derek, a best-selling author with a worldwide radio ministry, who is also twice widowed and the father of twelve adopted children, sets forth the biblical foundation for men to function and excel in their most vital role. If you read one book this year, make it this one. This book is a definite guide for every man who wants to be a more godly husband and father." --John C. Hagee, John Hagee Ministries and senior pastor, Cornerstone Church
-Publisher
Derek Prince was born in India of British parents in 1915. He was educated at Eton College and Cambridge University, England, where he held a Fellowship in Ancient and Modern Philosophy at King's College. While serving with the British army in World War II, he began to study the Bible and experienced a life-changing encounter with Jesus Christ. He then devoted his life to studying and teaching the Bible.


Derek Prince taught and ministered on six continents for over seven decades, imparting God's revealed truth, praying for the sick and afflicted, and sharing his prophetic insights into world events in the light of Scripture. His daily radio broadcast Derek Prince Legacy Radio (formerly Keys to Successful Living), reaches more than half the world. He was the author of over 80 books, over 600 audio teachings, and over 100 video teachings, many of which have been translated and published in other languages. Derek Prince died in 2003 in Jerusalem.


Part 1: Personal<br>1 How I Became A Father<br>part 2: Husbands<br>2 Marriage Is A Covenant<br>3 The Role Of The Husband<br>4 The Role Of The Wife<br>5 The Missing Ingredient<br>6 The Spiritual Authority Of A Harmonious Marriage<br>part 3: Fathers<br>7 The Ultimate Revelation Of God<br>8 The Father As Priest<br>9 The Father As Prophet<br>10 The Father As King<br>11 A Picture Of Two Fathers<br>12 When Fathers Fail<br>13 Perhaps You Have Failed?<br>14 But You Can Succeed!<br>15 Spiritual Fatherhood<br>16 Where Are The Spiritual Fathers?<br>17 A Word To The Fatherless<br>subject Index<br>scripture Index