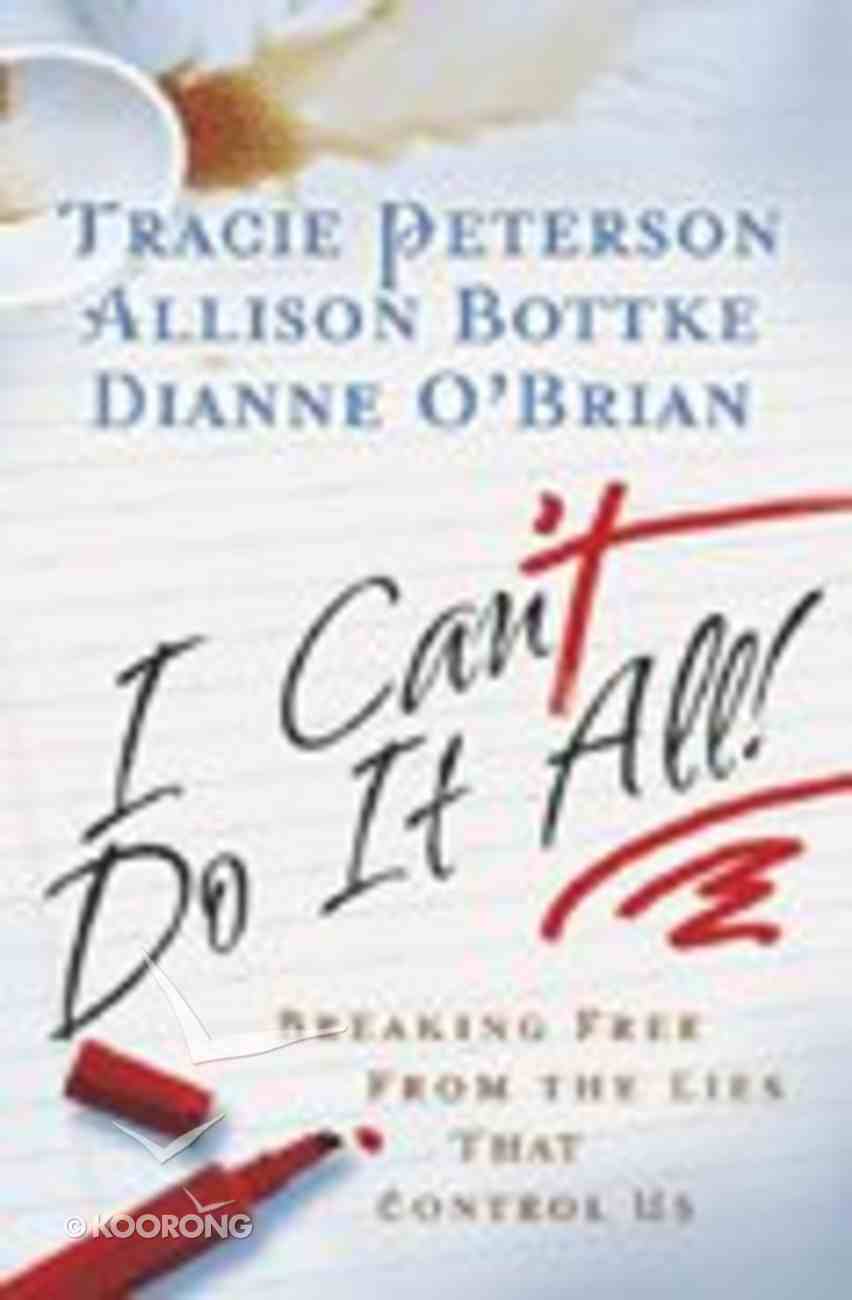 Freedom from Dangerous but Attractive Lies * It's my choice * If I am unhappy I don't have to stay * I deserve to have it all, right now * I can make my own truth Let this...
---
Free Shipping
for orders over $99.
Freedom from Dangerous but Attractive Lies

* It's my choice
* If I am unhappy I don't have to stay
* I deserve to have it all, right now
* I can make my own truth

Let this powerfully honest book help you overcome these and other prevalent lies of our culture that have the potential to destroy your emotional, mental, physical, and spiritual well-being. Insightful and practical, each chapter illustrates the flaws of the lie and contrasts them with grace-based truths from Scripture. Each author adds her unique voice and firsthand experience to help identify and overcome some of the lies that women commonly believe about aging, body image, happiness, romance, and much more. Their wisdom and vulnerability will inspire you to tear down the fallacies and rebuild your life on the solid foundation of God's unchanging truth. Includes questions for individual reflection at the end of each chapter.
- Publisher.
These three authors speak from first hand experience. Through their own testimonies they show readers what they've learned-and help others escape the lies they bought into.
-Publisher
Writing from their hearts, this trio of writers, led by popular fiction author Tracie Peterson, brings women face-to-face with the lies women believe. In a transparent, vulnerable style, they address the emotional, mental, physical, and spiritual aspects of life common to women. After exposing the lies, readers are nurtured in ways to eliminate the fallacies and rebuild their lives based on godly, grace-based truths revealed in Scripture. Included are frank discussions about health, aging, body image, choices, trust, and the need for God.
-Publisher
Tracie Peterson is a full-time author who has written or co-written over 60 novels in both historical and contemporary genres which regularly appear on the bestseller lists, including the WESTWARD CHRONICLES, the YUKON QUEST and the SHANNON SAGA series. Tracie also teaches writing workshops at a variety of conferences on subjects including inspirational romance and historical research. Tracie and her family live in Montana. - Publisher.
Allison Bottke is an inspirational speaker at conferences nationwide. Making appearances on radio and television programs, she has written articles for several nationally known magazines. She is the creative force behind the God Allows U-Turns books and co-author of I Can't Do It All! and the author of the recent One Little Secret with Tracie Peterson and Dianne O'Brian.A conservative Christian who spent her first 35 years as a nonbeliever, her personal U-Turn story has been seen on The 700 Club, heard on Decision Today radio, and broadcasted in many other television, radio, and news media. Allison and her husband make their home in southern Minnesota.
Dianne O'Brian is a registered nurse, speaker, and pastor's wife who has raised five children, managed a Christian bookstore, and directed women's ministries for a homeless shelter. Dianne and her husband, Rich, call Livingston, Montana, home.