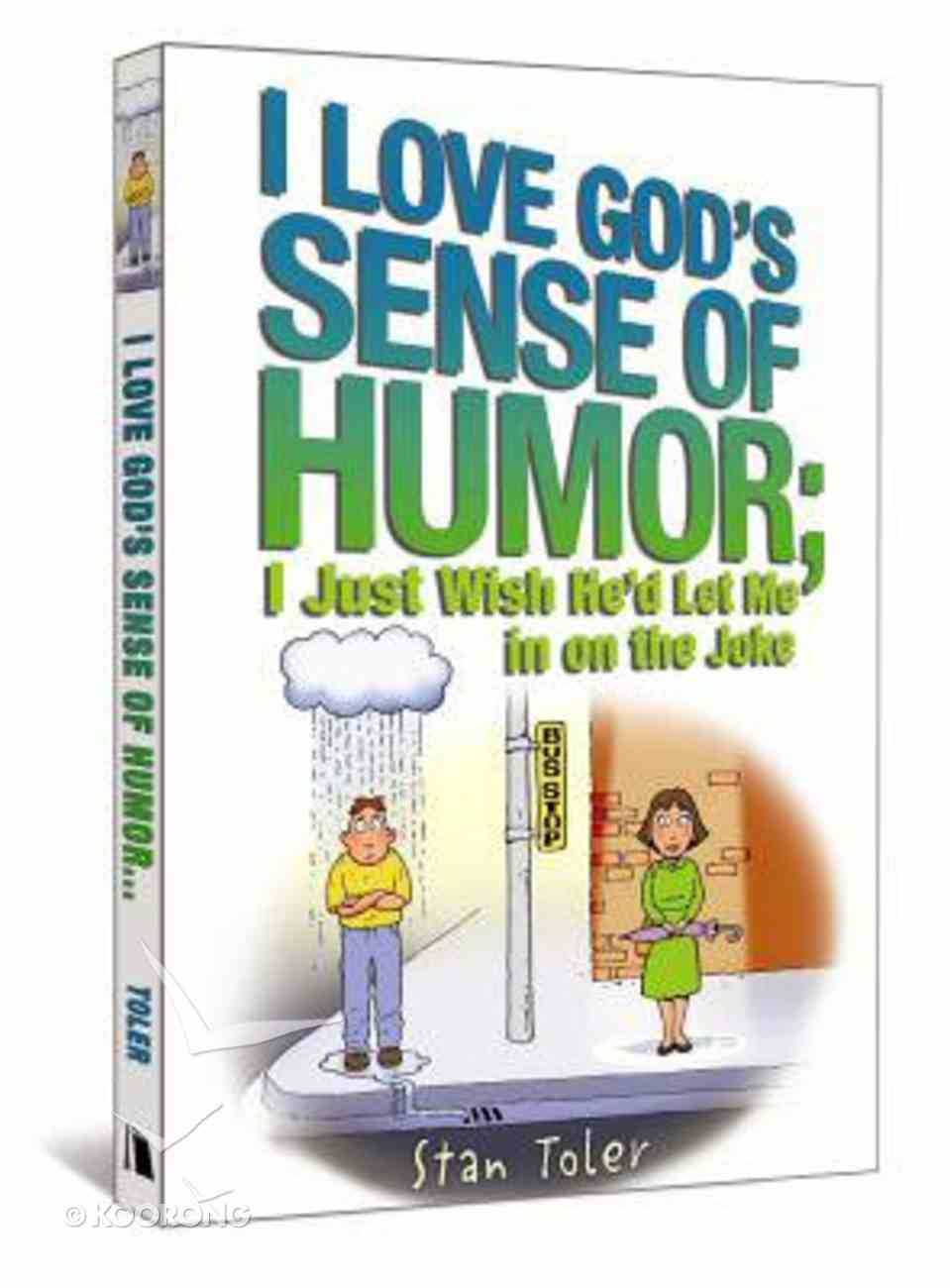 I Love God's Sense of Humor
1. Don't Be Afraid To Take Baby Steps-Overcoming Obstacles2. Hold On Tightly, But Go LightlyOvercoming Disappointments3. Jump InEven If You Don't Know How To SwimOvercoming Fear4. Stand For Something, Or You'll Fall For AnythingOvercoming Temptation5. Engage Brain Before Opening MouthOvercoming...
Out of Stock
Available to Order
---
Expected to ship in 4 to 5 weeks from Australia.
---
Free Shipping
for orders over $99.
1. Don't Be Afraid To Take Baby Steps-Overcoming Obstacles2. Hold On Tightly, But Go LightlyOvercoming Disappointments3. Jump InEven If You Don't Know How To SwimOvercoming Fear4. Stand For Something, Or You'll Fall For AnythingOvercoming Temptation5. Engage Brain Before Opening MouthOvercoming Anger6. Sometimes I'm My Own Worst EnemyOvercoming Inadequacy7. While You're Waiting, God Is WorkingOvercoming Doubt8. Get Your Thumb Out Of Your Mouth, And Quit WhiningGet A Life!Overcoming Hopelessness9. Two Steps Forward And Three Steps BackwardOvercoming Failure10. No Matter Where You Go, There You AreOvercoming Loneliness
-Publisher
Have you ever felt like you were the only one in the crowd who didn't get the joke? The joke was told with great delivery...but the punch line just flew over your head? The Christian life can be a lot like that. We're told that God has a great sense of humor, but sometimes His irony leaves us gasping instead of giggling.In his new book, I Love God's Sense of Humor; I Just Wish He'd Let Me in on the Joke, Stan Toler addresses the awkward moments of life and the silence that fills the air after trouble or tragedy has occurred. With humor and insight, Toler revisits the lives of biblical heroes who struggled to find the humor in horrifying situations yet found the courage and faith to overcome the obstacles in their lives. He helps you learn to deal with some of life's most pressing problems--while still managing to keep a smile on your face.I Love God's Sense of Humor...will remind you that you don't necessarily need a great sense of humor to get God's punch lines. You just need a great
-Publisher
-->STAN TOLER--> is senior pastor of Trinity Church of the Nazarene in Oklahoma City, Oklahoma, and hosts the television program "Mission Today." For the past ten years he has taught seminars for INJOY Group, a leadership development institute. Toler has written over 45 books, including his best-sellers' God Has Never Failed Me, But He's Sure Scared Me to Death a Few Times, The Five-Star Church and, his latest book, The Buzzards Are Circling, but God's Not Finished with Me Yet.-->
Bestsellers in Christian Living