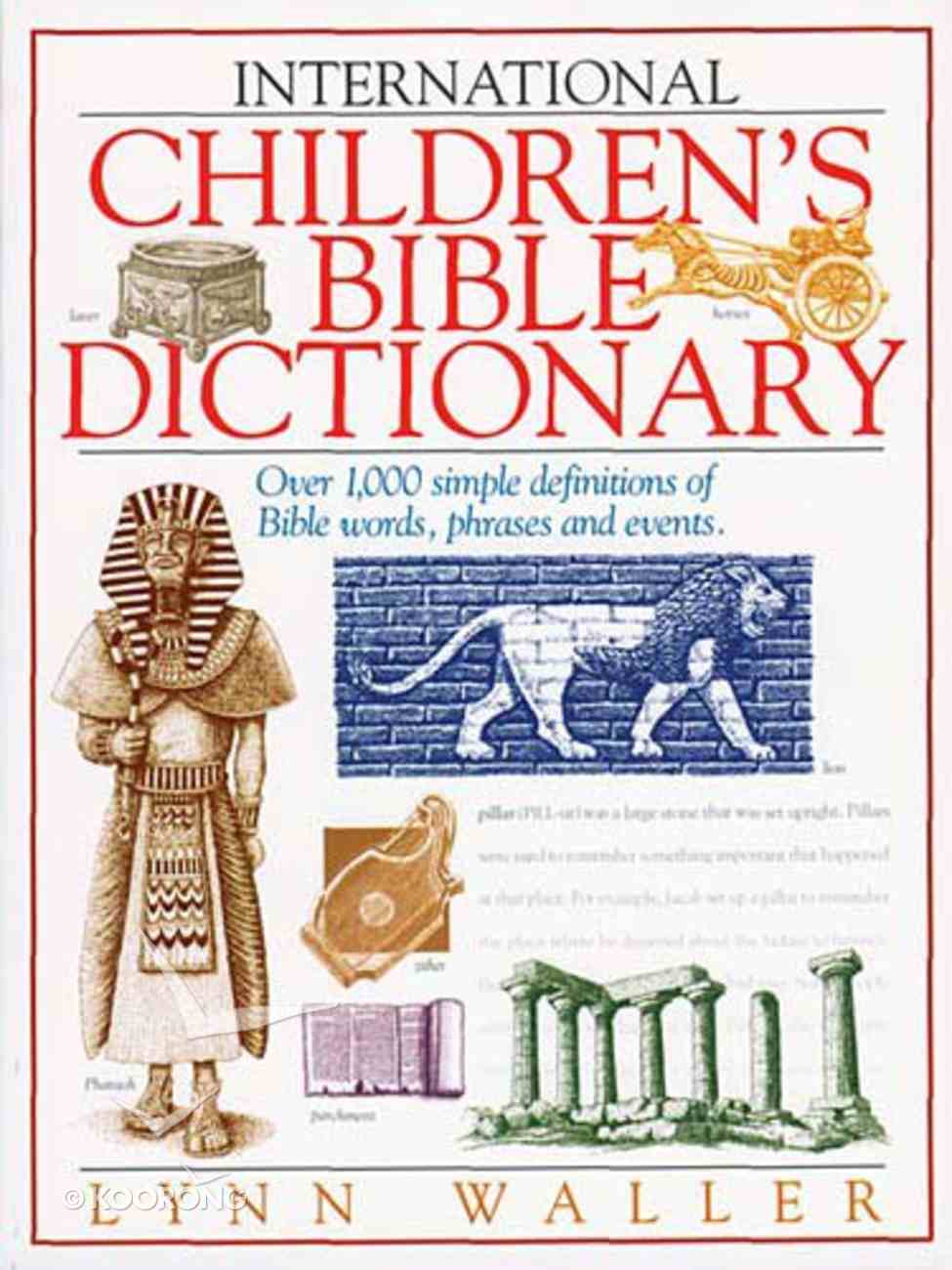 Lynn WallerThis fun-to learn Bible study tool offers innovative features which children,parents, and teachers will use often to help kids clearly understand Biblewords, phrases, places, and events. 128 pages from Word
Unavailable. We are unsure when this item will be available to ship.
0 Available.
---
Free Shipping
for orders over $99.
Lynn WallerThis fun-to learn Bible study tool offers innovative features which children,parents, and teachers will use often to help kids clearly understand Biblewords, phrases, places, and events. 128 pages from Word
With over 1000 simple definitions and explanations of biblical words, ^phrases and events, this children's Bible dictionary should help young ^people understand the Bible.^Features include: illustrations to help children to "see" what is being ^defined^word clues that extend children's learning by leading them to other Bible ^words^and phonetic spelling to help children learn how to pronounce the words ^they're learning.^Designed specifically with children in mind, this book should answer ^children's toughest questions, from Creation to Revelation. This useful ^children's reference book is a study tool for personal study, family ^devotions, home/school settings and libraries.
-Publisher
Contents^^128 pages/instructions: How To Use Your Bible Dictionary^
-Publisher
The International Children's Bible Dictionary includes fun and innovative features to make learning fun including a word search option which gives the history and application of Bible names and terms.
-Publisher
Language constantly changes. Last year's words may mean something completely different today. Since Bible times many word meanings have changed radically. So todays child had difficulty understanding the true meaning of God's saving words. This book resolves that problem!
-Publisher
Bestsellers in Confident Readers (Age 8-12)