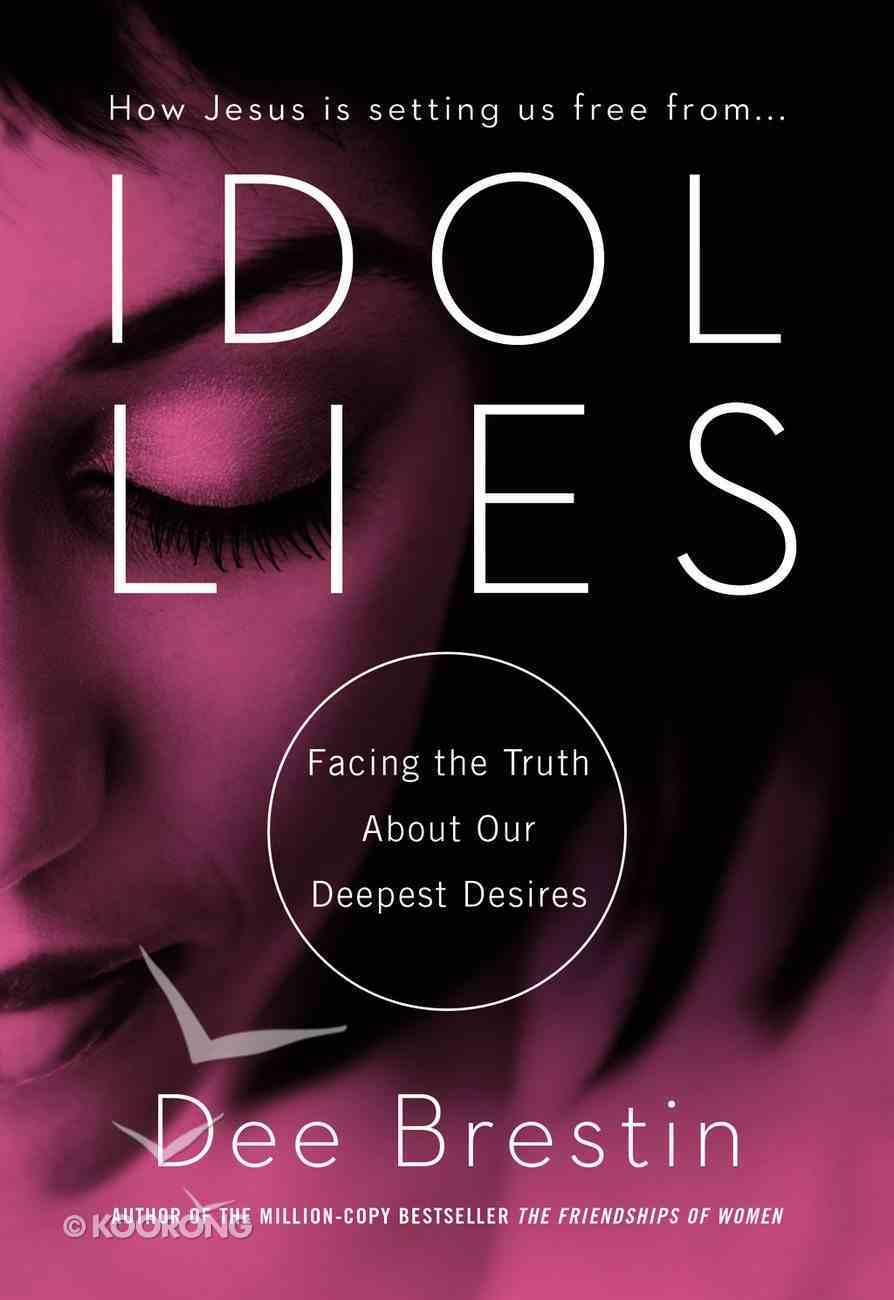 Deep down, every woman longs for security, happiness, and love. Yet most women settle for weak substitutes like control, materialism, sex, and food. In Idol Lies, popular Bible teacher Dee Brestin explores the hidden idols that destroy a woman???s heart....
Instant download
---
Read using our free app on your tablet or mobile!
---
Free Shipping
for orders over $99.
Deep down, every woman longs for security, happiness, and love. Yet most women settle for weak substitutes like control, materialism, sex, and food. In Idol Lies, popular Bible teacher Dee Brestin explores the hidden idols that destroy a woman???s heart. Using biblical examples as well as her own personal experiences and those of other women, she helps readers move past their cravings to understand???and receive???what they???re really hungering for: an intimate, secure, life-changing intimacy with the True Lover of a woman???s soul. When Jesus is actively and practically fulfilling a woman???s deepest needs day after day, hour by hour, not only does freedom await, but the gifts of sex, acceptance, material things, and ambition become good gifts rather than dream destroyers.^ Deep down, every woman longs for security, happiness, and love. Yet most women settle for weak substitutes like control, materialism, sex, and food. In Idol Lies, popular Bible teacher Dee Brestin explores the hidden idols that destroy a woman???s heart. Using biblical examples as well as her own personal experiences and those of other women, she helps readers move past their cravings to understand???and receive???what they???re really hungering for: an intimate, secure, life-changing intimacy with the True Lover of a woman???s soul. When Jesus is actively and practically fulfilling a woman???s deepest needs day after day, hour by hour, not only does freedom await, but the gifts of sex, acceptance, material things, and ambition become good gifts rather than dream destroyers.^ We often settle for cheap substitues for what we really crave. The million-selling author of The Friendships of Women helps readers move past their deceptive idols to discover true fulfillment and unimaginable freedom.^
Deep down, every woman longs for security, happiness, and love. Yet most women settle for weak substitutes like control, materialism, sex, and food. In Idol Lies, popular Bible teacher Dee Brestin explores the hidden idols that destroy a woman's heart. Using biblical examples as well as her own personal experiences and those of other women, she helps readers move past their cravings to understand?and receive?what they're really hungering for: an intimate, secure, life-changing intimacy with the True Lover of a woman's soul. When Jesus is actively and practically fulfilling a woman's deepest needs day after day, hour by hour, not only does freedom await, but the gifts of sex, acceptance, material things, and ambition become good gifts rather than dream destroyers.
-Publisher
Dee Brestin (www.deebrestin.com) is a writer, speaker, and teacher. Her book The Friendships of Women has sold over a million copies and was recently released in a 20th Anniversary Edition. Falling in Love with Jesus has sold over 400,000 copies. Dee has written twenty Bible studies, the first of which, Proverbs and Parables, has been in print for over thirty years. She is a frequent guest on Moody Radio (Mid-day Connection) and Focus on the Family; she also speaks to many large women's conferences yearly. A graduate of Northwestern University, Dee has studied with Covenant Seminary. She is th
Bestsellers in Spiritual Growth