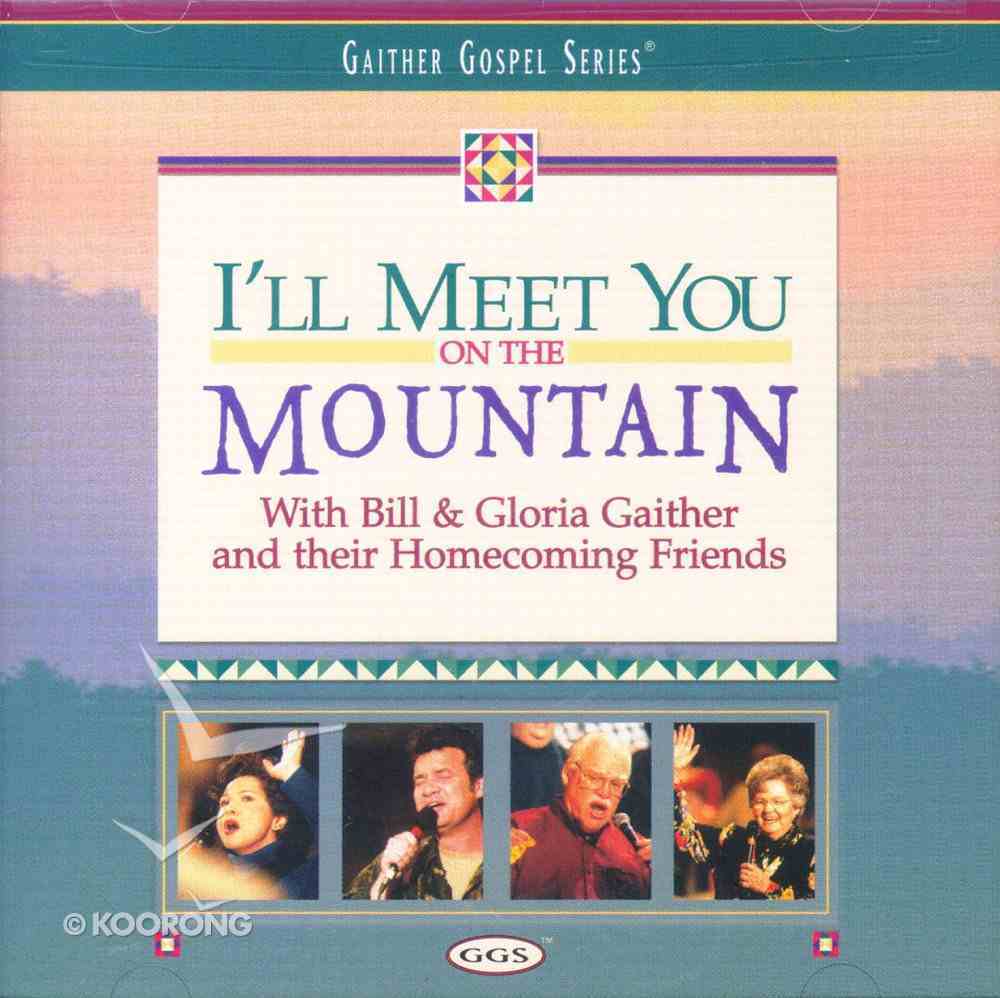 I'll Meet You on the Mountain
---
Free Shipping
for orders over $99.
I'll Meet You on the Mountain
I'Ll Meet You On The Mountain
There Is A Mountain
Jesus Is Coming Soon
It's All Right
How Big Is God
It All Belongs To My Father
I'm Free Again
Just A Closer Walk With Thee
I Will Glory In The Cross
Lift Me Up Above The Shadows
I Can Call Jesus Anytime
That's No Hill For A Climber
I Am Loved
Little Old Wooden Church On The Hill
I Came Here To Stay
He'Ll Be Holdin' His Own
In The Garden
Hold To God's Unchanging Hand
Heaven Will Surely Be Worth It All
While Ages Roll
God Leads Us Along
Gaither Homecoming is the name applied to a series of video/dvd, music recordings and concerts, which are organised, promoted and usually presented by Christian music songwriter and impresario Bill Gaither and team. Bill Gaither is the most successful and most honoured artist in the history of Christian music. In more than 30 years as a composer, songwriter, and producer he received three Grammys, 20 Dove Awards, and the first Gold Record ever awarded to an inspirational album. His "Homecoming Concert" music videos/dvds have sold over 7.5 million copies, and the annual concert tour draws more than half a million fans. Gaither was inducted into the Gospel Music Association Hall of Fame in 1982 and was recently honored as Christian Songwriter of the Century by ASCAP. He lives in Alexandria, Indiana.