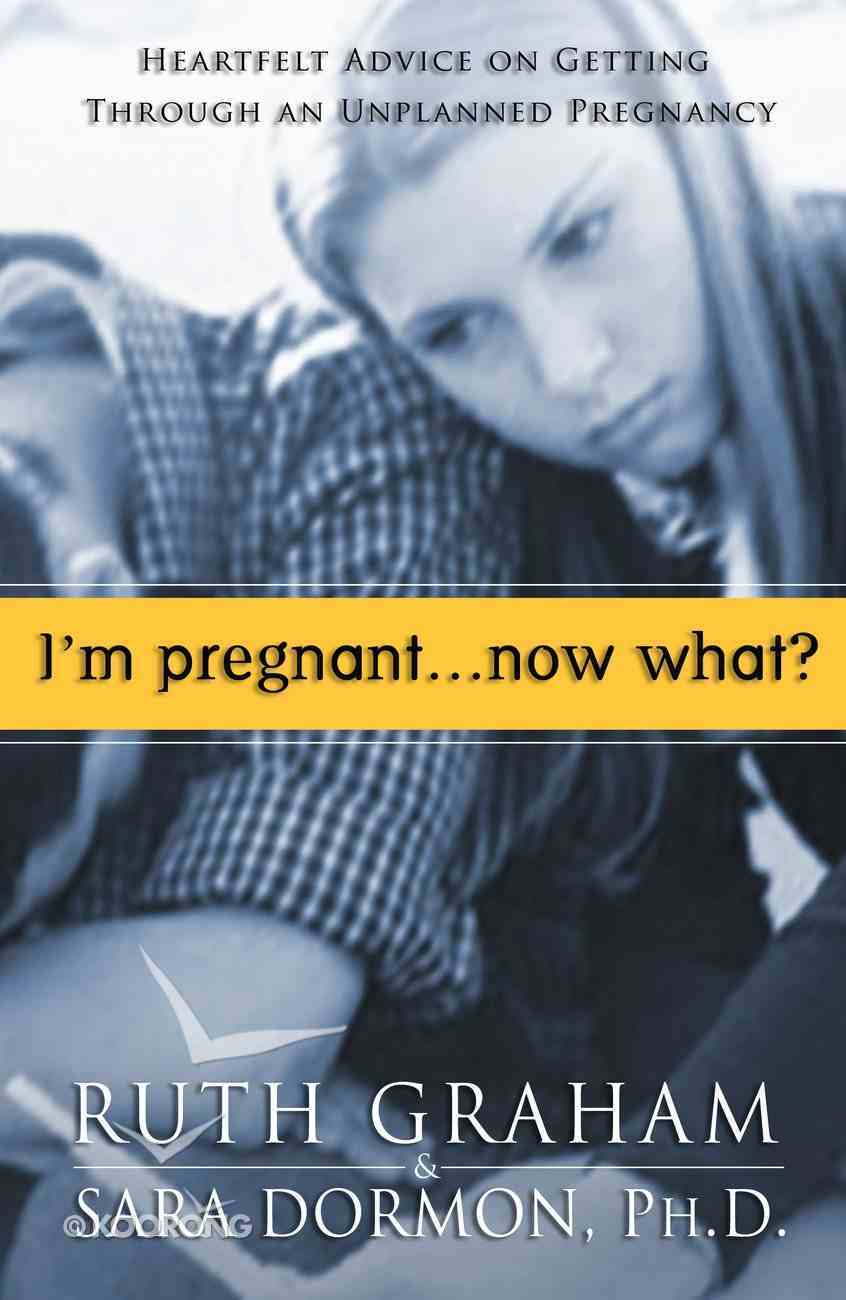 I'm Pregnant... Now What?
We have been where you are. Our book comes out of experience. This book has been written by people who know what you are confronting. If you are reading this, you are full of questions for which you have...
---
Free Shipping
for orders over $99.
We have been where you are. Our book comes out of experience. This book has been written by people who know what you are confronting.

If you are reading this, you are full of questions for which you have few, if any, answers. People may be giving you answers, but they don't really know your questions and don't seem to be listening to you. You are under a great amount of stress and pressure. You may be alone in your dilemma with no support from those who had made you promises. You feel rejected and betrayed. You are hurt and angry. We understand those feelings.

It is our desire to address your needs factually and to encourage you. We will examine the issues involved from all sides and give you the best information available so that you can make a decision with which you can live. An informed decision is the best decision. - Ruth Graham and Sara Dormon.

In this book you will find:

Testimonies from pregnant girls, their family members, adoptive couples and adoptees

An informed, workable plan to help you get through your unplanned pregnancy

Hope and solace from those who have been through an unplanned pregnancy and made it through

-Publisher
Telling the story of Ruth Graham and her daughter, Windsor, who became pregnant twice as a teenager, I'm Pregnant...Now What? features testimonies from pregnant girls, their family members, adoptive couples and a grown adoptee. Sara Dormon, the clinical psychologist who helped Ruth and Windsor through their crisis, provides an informed, workable plan for women faced with an unplanned pregnancy. While I'm Pregnant...Now What? advocates a loving adoption, it recognizes that women who make a different decision still need love and emotional support. Even in the crisis of an unplanned pregnancy, readers can find hope and solace from those who have been there before-and made it through.
-Publisher
Ruth Graham has written six books including bestselling, In Every Pew Sits a Broken Heart (Zondervan 2004) and award-winning, Step into the Bible (Zonderkidz 2007). Ruth is an experienced conference speaker and Bible teacher known for her honesty and authenticity. As founder and President of Ruth Graham and Friends, Ruth seeks to minister God's grace and comfort to those who are hurting and feel alone as well as to equip those who desire to help those who are hurting. Ruth is the third child of Ruth and Billy Graham. She worked in publishing for 13 years as an acquisitions editor and for five
"SARA DORMON, PH.D .", is a clinical psychologist special "SARA DORMON, PH.D .", is a clinical psychologist special "SARA DORMON, PH.D .", is a clinical psychologist specializing in women's issues and crisis pregnancies. For the pastizing in women's issues and crisis pregnancies. For the pastizing in women's issues and crisis pregnancies. For the past 25 years, she has worked with young women and their familie 25 years, she has worked with young women and their familie 25 years, she has worked with young women and their families as they deal with unplanned pregnancies. Sara has been ints as th
Bestsellers in Relationships