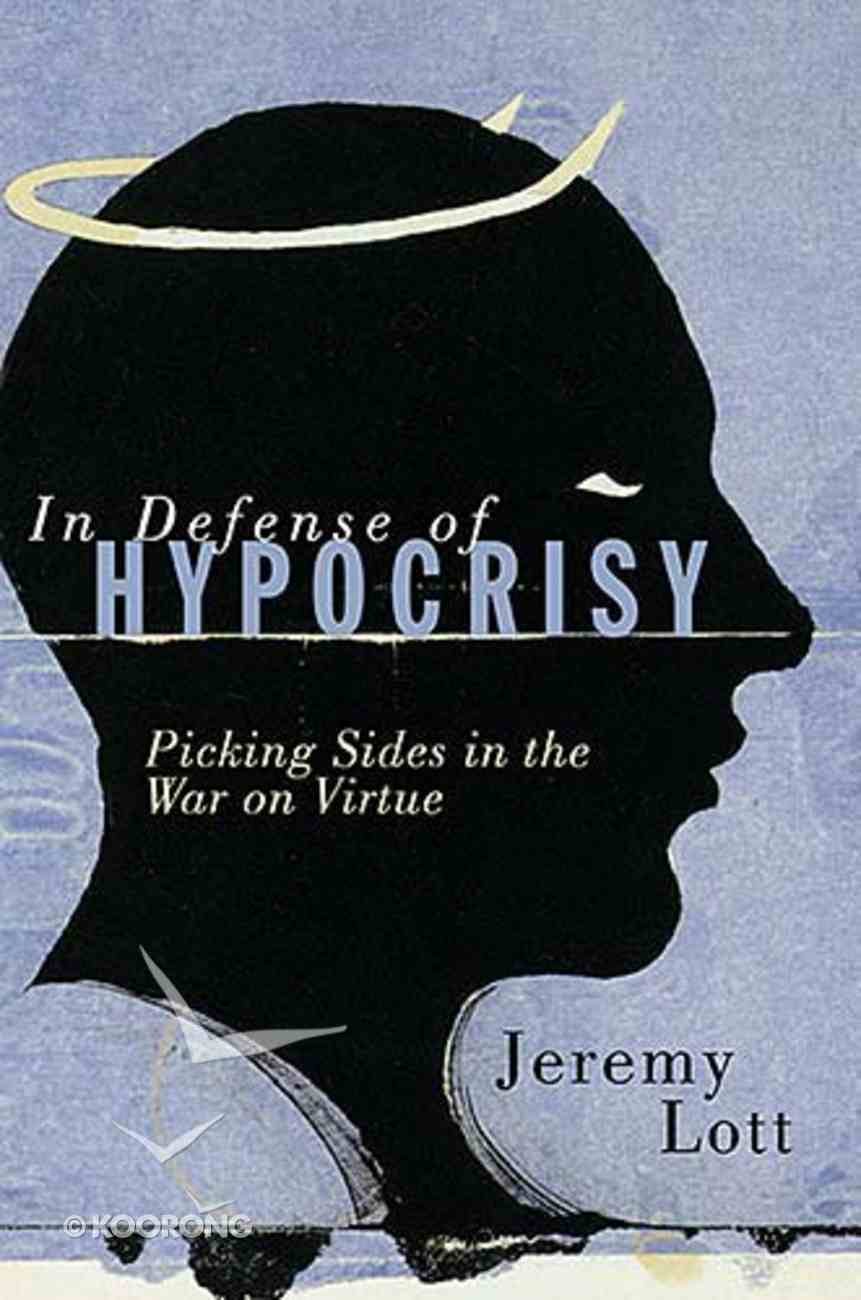 Rush Limbaugh. Tom DeLay. Bill Bennett. Newt Gingrich. All basically good people whose behavior sometimes seems abrasive or downright bad? Lott's thought-provoking, witty, and morally charged book takes aim at the corrosive use of accusations and hypocrisy, and what some...
Supplier is out of stock indefinitely
Unavailable
---
Free Shipping
for orders over $99.
Rush Limbaugh. Tom DeLay. Bill Bennett. Newt Gingrich. All basically good people whose behavior sometimes seems abrasive or downright bad? Lott's thought-provoking, witty, and morally charged book takes aim at the corrosive use of accusations and hypocrisy, and what some consider virtue-impoverished agendas. Brace yourself for a gutsy and provocative read! 224 pages, hardcover from Nelson.
-Publisher
"With verve, gusto, and just the right amount of humility, Jeremy Lott argues that hypocrisy isn't as bad as advertised, and that the critics of hypocrisy are often hypocritical themselves. A perfect read and a necessary corrective for this political season." --Glenn Reynolds, Instapundit.com ^"Lott argues convincingly that acts of hypocrisy can be embraced, not dismissed. In this highly-readable book, he makes the counterintuitive suggestion that hypocrisy is a natural element of the human condition." --David Mark, author, Going Dirty: The Art of Negative Campaigning ^"" ^""The popular usage of the term 'hypocrite' is expansive like a shotgun blast, and is often brought in to describe someone we don't like, doing something that we disagree with, involving some sort of perceived contradiction."" ^It's an old familiar routine. Dick accuses Jane of rank hypocrisy, while ignoring his own moral inconsistencies. Jane is outraged by the charge, and fires right back. And author Jerem
-Publisher
Jeremy Lott has been published in nearly 100 magazines and newspapers, including the Washington Post, the Los Angeles Times, the Chicago Sun-Times, the New York Post, and National Review. Stateside, his work has appeared in outlets from Christianity Today to Seattle's alternative weekly the Stranger. Internationally, the Lott byline has appeared in publications in Canada, Australia, and the Netherlands. A contributing editor to Books & Culture, Lott's work has sparked debate from commentators of every stripe. Conservative Charles Colson has featured his articles in his BreakPoint radio commentA
Bestsellers in Christian Worldview