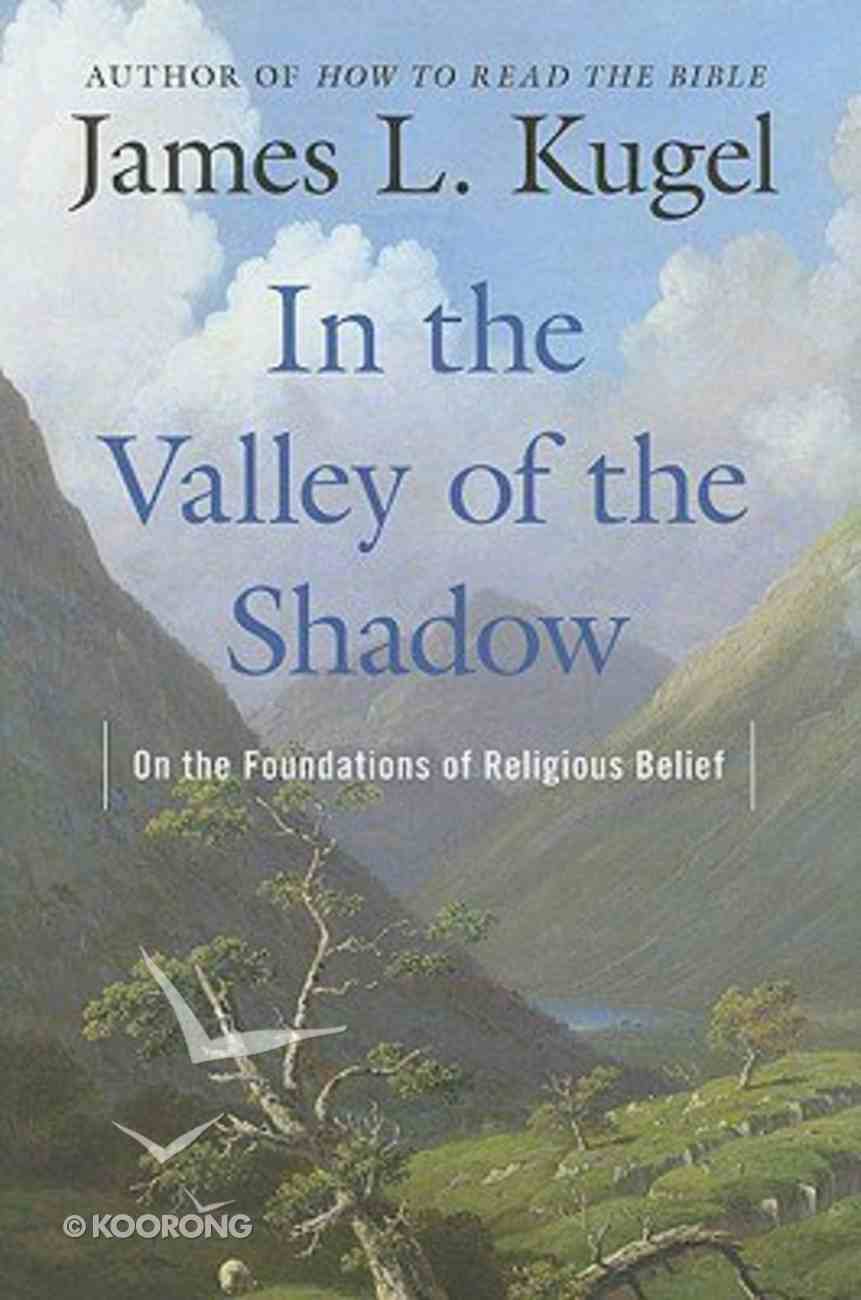 In the Valley of the Shadow
TEN YEARS AGO, Harvard professor James Kugel was diagnosed with an aggressive, likely fatal, form of cancer. "I was, of course, disturbed and worried. But the main change in my state of mind was that the background music had suddenly...
Out of Stock
Available to Order
---
Expected to ship in 4 to 5 weeks from Australia.
---
Free Shipping
for orders over $99.
TEN YEARS AGO, Harvard professor James Kugel was diagnosed with an aggressive, likely fatal, form of cancer. "I was, of course, disturbed and worried. But the main change in my state of mind was that the background music had suddenly stopped-the music of daily life that's constantly going, the music of infinite time and possibilities. Now suddenly it was gone, replaced by nothing, just silence. There you are, one little person, sitting in the late summer sun, with only a few things left to do."
Despite his illness, Kugel was intrigued by this new state of mind and especially the uncanny feeling of human smallness that came with it. There seemed to be something overwhelmingly true about it-and its starkness reminded him of certain themes and motifs he had encountered in his years of studying ancient religions. "This, I remember thinking, was something I should really look into further-if ever I got the chance."


In the Valley of the Shadow is the result of that search. In this wide-ranging exploration of different aspects of religion-interspersed with his personal reflections on the course of his own illness-Kugel seeks to uncover what he calls "the starting point of religious consciousness," an ancient "sense of self" and a way of fitting into the world that is quite at odds with the usual one. He tracks these down in accounts written long ago of human meetings with gods and angels, anthropologists' descriptions of the lives of hunter-gatherers, the role of witchcraft in African societies, first-person narratives of religious conversions, as well as the experimental data assembled by contemporary neuroscientists and evolutionary biologists.


Though this different sense of how we fit into the world has largely disappeared from our own societies, it can still come back to us as a fleeting state of mind, "when you are just sitting on some park bench somewhere; or at a wedding, while everyone else is dancing and jumping around; or else one day standing in your backyard, as the sun streams down through the trees . . . " Experienced in its fullness, this different way of seeing opens onto a stark, new landscape ordinarily hidden from human eyes.


Kugel's look at the whole phenomenon of religious beliefs is a rigorously honest, sometimes skeptical, but ultimately deeply moving affirmation of faith in God. One of our generation's leading biblical scholars has created a powerful meditation on humanity's place in the world and all that matters most in our lives. Believers and doubters alike will be struck by its combination of objective scholarship and poetic insight, which makes for a single, beautifully crafted consideration of life's greatest mystery.


-Publisher
James L. Kugel is Starr Professor of Hebrew Literature at Harvard University, and a regular visiting Professor of Biblical Studies at Bar-Ilan University in Israel. He is the author of a number of books of biblical scholarship, including "How to Read the Bible "(2007), for which he won the National Jewish Book Award for best book", ""The Great Poems of the Bible "(1999), and "The Bible As It Was "(1997). In 2001, Kugel was awarded the prestigious Grawemeyer Prize in Religion. He lives in Jerusalem, Israel, and in Cambridge, Massachusetts. C
Bestsellers in Christian Living