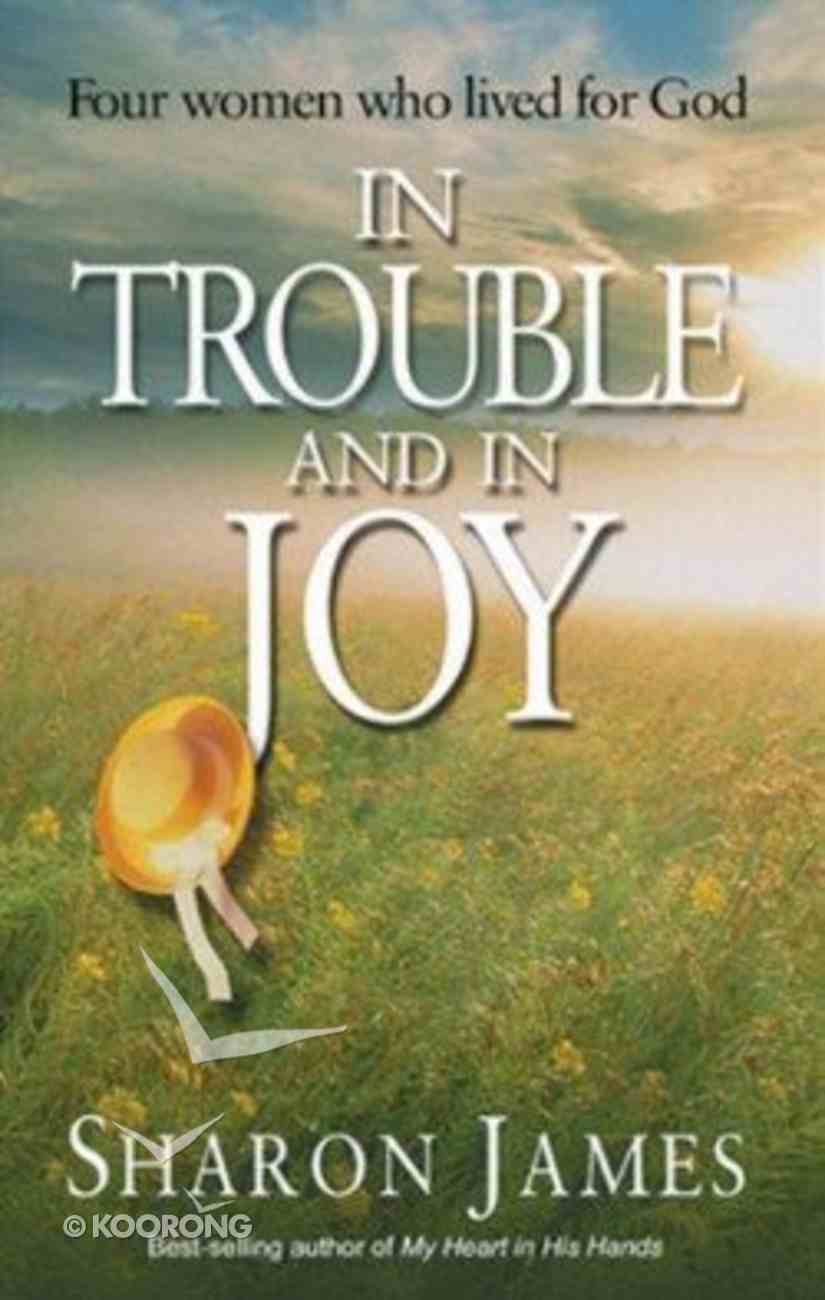 The story of four remarkable women who lived for God.
---
Free Shipping
for orders over $99.
The story of four remarkable women who lived for God.
-Publisher
In this book you will meet four remarkable women: Margaret Baxter (1639-1681), a rebellious, glamorous teenager who ended up falling in love with and marrying a Puritan minister twice her age. Sarah Edwards (1710-1758) whose spiritual experience during a time of revival has gone down as one of the most profound in church history. Anne Steele (1717-1778) who refused several offers of marriage, preferring to maintain her independence, and who had a significant ministry writing hymns. Frances Ridley Havergal (1836-1879) who was one of the most well known Christians in Victorian England because of her prolific writing of books, hymns, tracts and devotionals. Her hymn 'Take my life and let it be' is one of the most popular of all time. Sharon James has written biographies that hold some surprises and a great deal of inspiration. These four women knew that contentment and happiness did not depend on good health, a fulfilling job, or a happy family life. Through a selection of extracts from their writings (journal entries, resolutions, letters, poems, hymns) you too can discover first-hand the heart for God that captivated these women and enabled them to live for his glory, whatever the cost. Sharon James draws beautiful spiritual portraits of four women who were true Christians in the real world. I commend her book to all who love biography or history, to women's groups, and to anyone wanting to see what godliness looks like "in trouble and in joy".' Don Whitney Associate Professor of Spiritual Formation at Midwestern Baptist Theological Seminary, Kansas City, Missouri, USA Many of today's women struggle for position and recognition in a highly competitive society, but In trouble and in joy illustrates beyond doubt from the lives of four Christian women of the past that the secret of lasting influence lies in godliness. Anyone who has read Sharon James' two earlier books, My heart in his hands and God's design for women, will enjoy this third title.' Faith Cook is the author of numerous titles, most recently Lives turned upside down
-Publisher
- A Proven Bestseller - hard back edition sold out in 12 months- A fascinating insight into the lives of four individual Christian women by a respected best-selling author
-Publisher
James has degrees in history and theology.