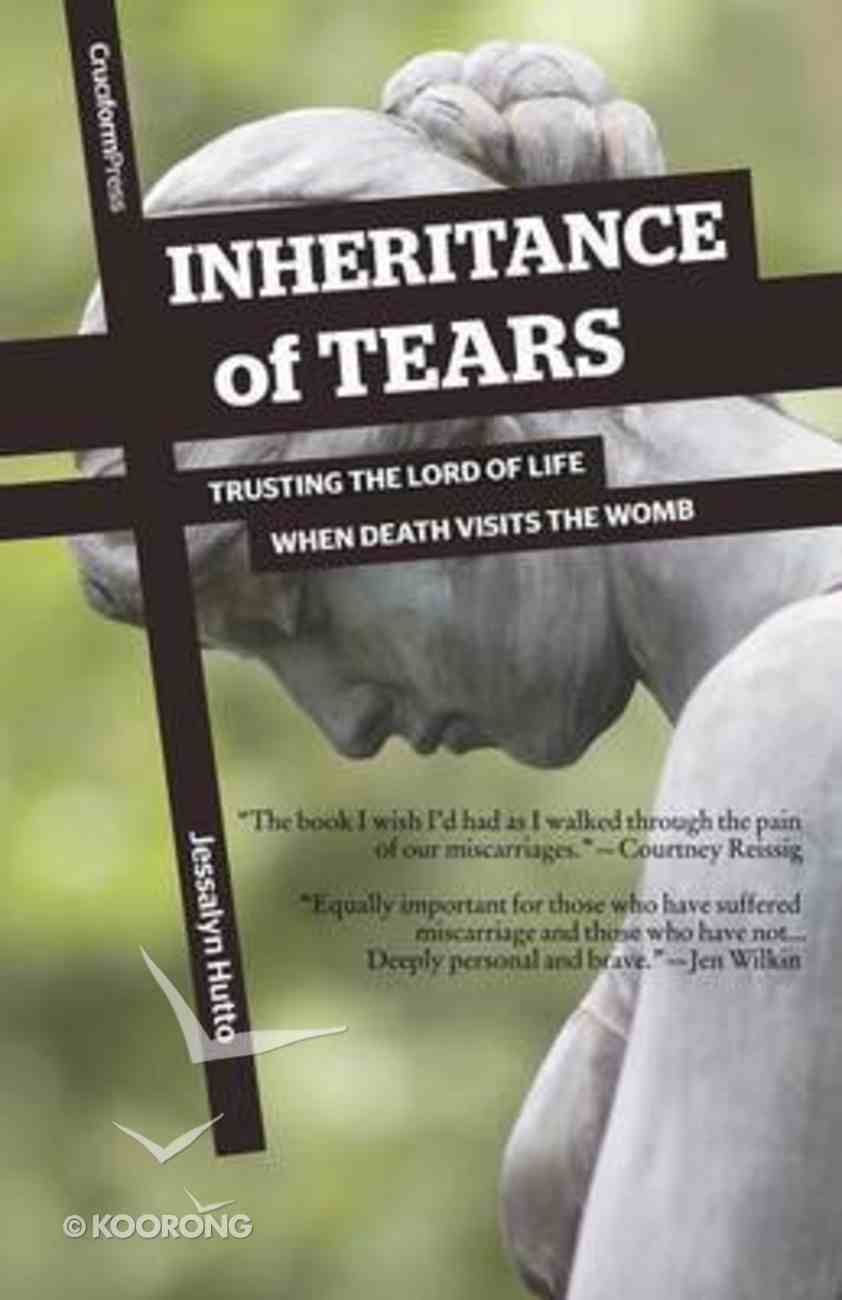 Inheritance of Tears: Trusting the Lord of Life When Death Visits the Womb
When a woman becomes pregnant, miscarriage is usually the furthest thing from her mind. Her time is spent dreaming of the day she will finally cradle her newborn baby in her arms. Such was the case for Jessalyn Hutto when...
Available Now.
25+ Available
---
Expected to ship within 4 hours from Australia.
---
Free Shipping
for orders over $99.
When a woman becomes pregnant, miscarriage is usually the furthest thing from her mind. Her time is spent dreaming of the day she will finally cradle her newborn baby in her arms. Such was the case for Jessalyn Hutto when she became pregnant with her first baby. But as is all too common in our post-fall world, the precious life she carried came to an abrupt end before those dreams ever became a reality. Death had visited her womb and the horrors of miscarriage had become a part of her life's story. Ultimately, she would lose two precious children in the womb, one at 6 weeks gestation and another at 15 weeks. Through these painful losses, a whole new world of suffering opened up to her. It seemed as though no matter where she looked there were women quietly mourning the loss of their unborn children. What she had once assumed to be a rare occurrence was now revealed to be an extremely common experience among women. Yet, this particular type of loss is one that has been grossly overlooked by the church. Jessalyn found that as couples seek to navigate the unique difficulties inherent in losing a child, they are often left with little biblical counsel to draw upon. More often than not, well-meaning friends and family seek to alleviate their sorrow by offering encouragement in the form of empty platitudes and Christian cliches. But what these couples truly need is the hope of the gospel. This is what led Jessalyn Hutto to write Inheritance of Tears. In this short book, Hutto seeks to deal honestly and sensitively with the issue of miscarriage and reveal how it relates to the Word of God. She does so by answering questions like: * Why do babies have to die in the womb? * Do miscarriages take God by surprise? * Does God care about your pain? * How can any good come from something so terrible? * How can I find joy in the midst of such intense sorrow? By providing a biblical context for miscarriage, she beckons mourning mothers and fathers to walk triumphantly through the valley of the shadow of death by fixing their eyes upon their loving Savior, who will one day do away with death and sorrow forever. Short, sensitive, and theologically robust, Inheritance of Tears is a book that every pastor and church member can confidently share with those who are called to walk through the painful trial of miscarriage, and in reading the book themselves, they will gain greater insight into how to effectively minister to these parents in their time of need.
-Publisher
Bestsellers in Grief, Comfort & Consolation