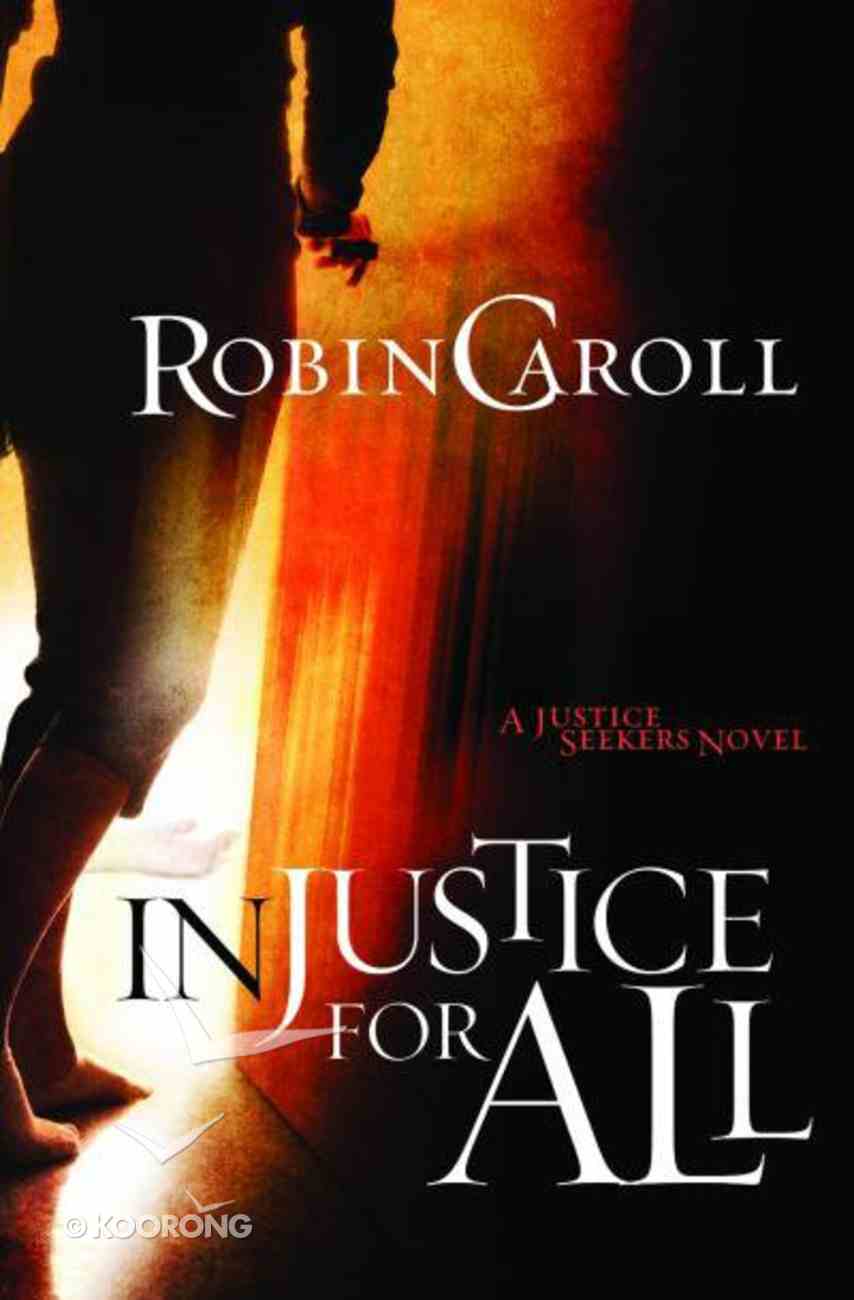 Injustice For All (Justice Seekers Series)
A federal judge lies bleeding on his office floor, betrayed by a most unlikely source—people who helped him bring criminals to justice. Now, why would someone working for the FBI need to disappear after witnessing this crime? When Remington...
---
Free Shipping
for orders over $99.

A federal judge lies bleeding on his office floor, betrayed by a most unlikely source—people who helped him bring criminals to justice. Now, why would someone working for the FBI need to disappear after witnessing this crime?

When Remington Wyatt sees her godfather's murder, she recognizes the killers and knows it's only a matter of time before they come to silence her. She must do the only thing possible to stay alive . . . run.

FBI agent Rafe Baxter is serious about his career, and solving a cold case involving a federal judge's death puts him in line for the promotion he so desires. But the case leads him to the small town of Hopewell, Louisiana, where some secrets seem inextricably hidden deep within the bayou.

Injustice for All explores what happens when everything a person believes in is utterly destroyed. Who can you trust?

Praise for Injustice for All:

"A journey into the heart of suspense and the heart of faith. Robin Caroll scores again with Injustice for All."

James Scott Bell, best-selling author

"Themes of personal sacrifice, betrayal and guilt, trust and temptations, fear and forgiveness permeate Injustice. Readers will be hooed from the first page. Caroll has combined murder and suspense with vivid descriptions and excellent character development."

CBA Retailers + Resources

-Publisher
Robin Caroll has authored twelve previous books including the Holt Medallion Award of Merit winner, "Deliver Us From Evil". She gives back to the writing community by serving as Conference Director for American Christian Fiction Writers. A proud southerner, Robin lives with her husband, three daughters, and two precious grandsons in Arkansas.ý