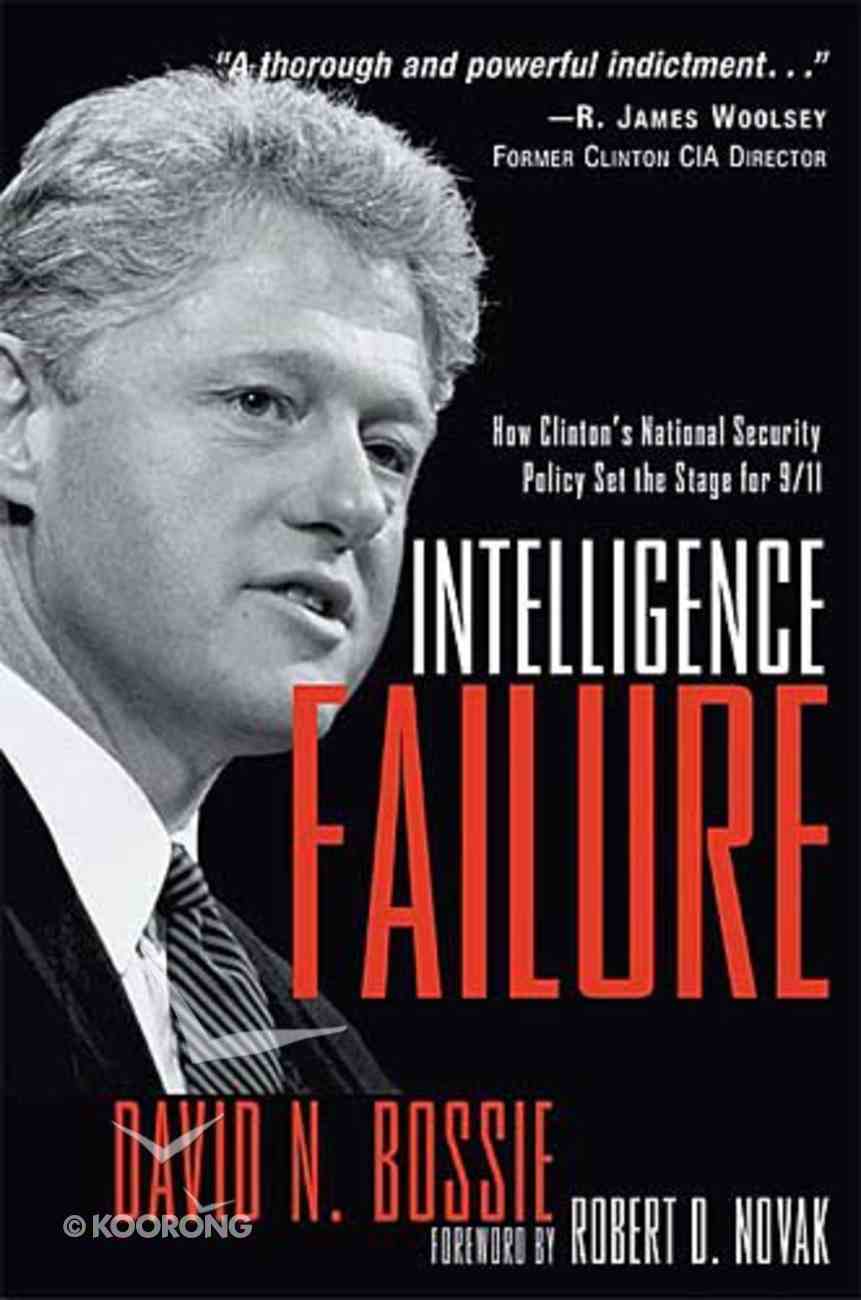 Unavailable. We are unsure when this item will be available to ship.
0 Available.
---
Free Shipping
for orders over $99.
272 Pages
-Publisher
Eight years before 9/11, on February 26, 1993, Osama bin Laden and his Al Qaeda terrorist network declared war against the United States with a deadly attack on the World Trade Center. Al Qaeda continued to wage war on the U.S. throughout the Clinton Administration, attacking Khobar Towers in 1996, two U.S. embassies in East Africa in 1998, and the U.S.S. Cole in 2000. How could these attacks happen? How could Al Qaeda wage these assaults against the strongest, best-defended nation in the world? Intelligence Failure is the definitive account of Bill Clinton's greatest failure as president. Using exclusive research and previously unreported findings from congressional investigations and other sources, David Bossie details how Clinton's poor leadership and denigration of both the U.S. military and intelligence services exposed America to terrorist assault. ?September 11, 2001, may have happened under Bush's watch, ? Bossie declares, ?but it will always remain Clinton's legacy.?
-Publisher
Clinton is often praised for his intelligence, but the truth is that ever since the first World Trade Center bombing in 1993, Clinton was continually outsmarted by top terrorist Osama bin Laden. In fact, during his two terms, Clinton missed a number of prime opportunities to kill bin Laden or simply arrest him when foreign governments offered to hand him over. Written by the man who investigated Clinton's culpability in the Whitewater scandal and using exclusive research and previously unreported details from congressional investigations and other sources, this book will document Clinton's frequent and oftentimes shocking mishandling of the secret war with bin Laden. As Bossie clearly shows, Clinton was not ignorant of the threats posed by Al Qaeda; he just ignored them and kept them from the public to keep his approval ratings high. This book proves once and for all that the failed intelligence that led to 9/11 had little to do with the FBI or the CIA; the real intelligence failure was Bill Clinton himself.
-Publisher
Bossie is President of center for Governmental Integrity, a government watchdog group.
Bestsellers in Christian Worldview