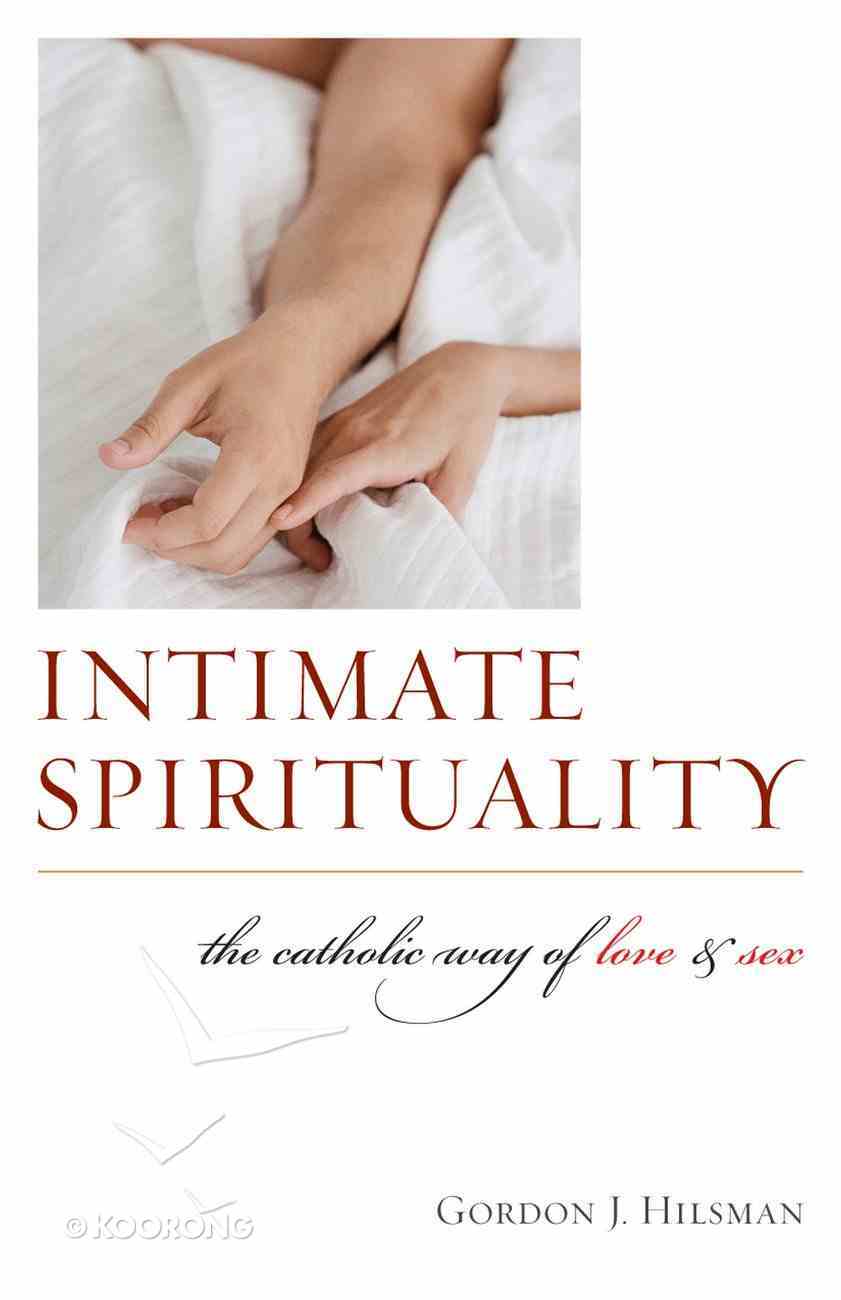 In Intimate Spirituality: The Catholic Way of Love and Sex , Gordon J. Hilsman presents sexual loving as integral to rather than separate from most people's spiritual lives. His coalescing of intimate love with traditional Catholic concepts-virtues, capital sins,...
Available for immediate download.
---
Free Shipping
for orders over $99.
In Intimate Spirituality: The Catholic Way of Love and Sex, Gordon J. Hilsman presents sexual loving as integral to rather than separate from most people's spiritual lives. His coalescing of intimate love with traditional Catholic concepts-virtues, capital sins, fruits of the Spirit, sacraments-augments the pervasively moral view of sex with a spiritual perspective that highlights its beauty and power to shape the virtue of peoples lives. Seeing sexual attraction as built into humanity by the Creator to feed and challenge virtually all persons worldwide, he illustrates how intimate loving is actually a neglected aspect of Christian spirituality that has never been developed as fully as the individual and the communal. Hilsman calls upon theologians and spiritual leaders to further develop the understanding of intimate loving as a genuinely beautiful spiritual aspect of life.

Many Christians (Catholics and Protestants alike) who take both their love lives and their Christian faith seriously, will find the positive, healthy view of sexuality presented in this book illuminating and helpful. So will those who counsel them.
-Publisher
<span><span><span>in</span> <span Style= "font-style:italic;">intimate Spirituality: The Catholic Way Of Love And Sex</span><span>, Gordon J. Hilsman Presents Sexual Loving As Integral To Rather Than Separate From Most People's Spiritual Lives. His Coalescing Of Intimate Love With Traditional Catholic Concepts-virtues, Capital Sins, Fruits Of The Spirit, Sacraments-augments The Pervasively Moral View Of Sex With A Spiritual Perspective That Highlights Its Beauty And Power To Shape The Virtue Of Peoples Lives. Seeing Sexual Attraction As Built Into Humanity By The Creator To Feed And Challenge Virtually All Persons Worldwide, He Illustrates How Intimate Loving Is Actually A Neglected Aspect Of Christian Spirituality That Has Never Been Developed As Fully As The Individual And The Communal. Hilsman Calls Upon Theologians And Spiritual Leaders To Further Develop The Understanding Of Intimate Loving As A Genuinely Beautiful Spiritual Aspect Of Life.<br> <br> Many Christians (catholics And Protestants Alike) Who Take Both Their Love Lives And Their Christian Faith Seriously, Will Find The Positive, Healthy View Of Sexuality Presented In This Book Illuminating And Helpful. So Will Those Who Counsel Them.</span></span></span>