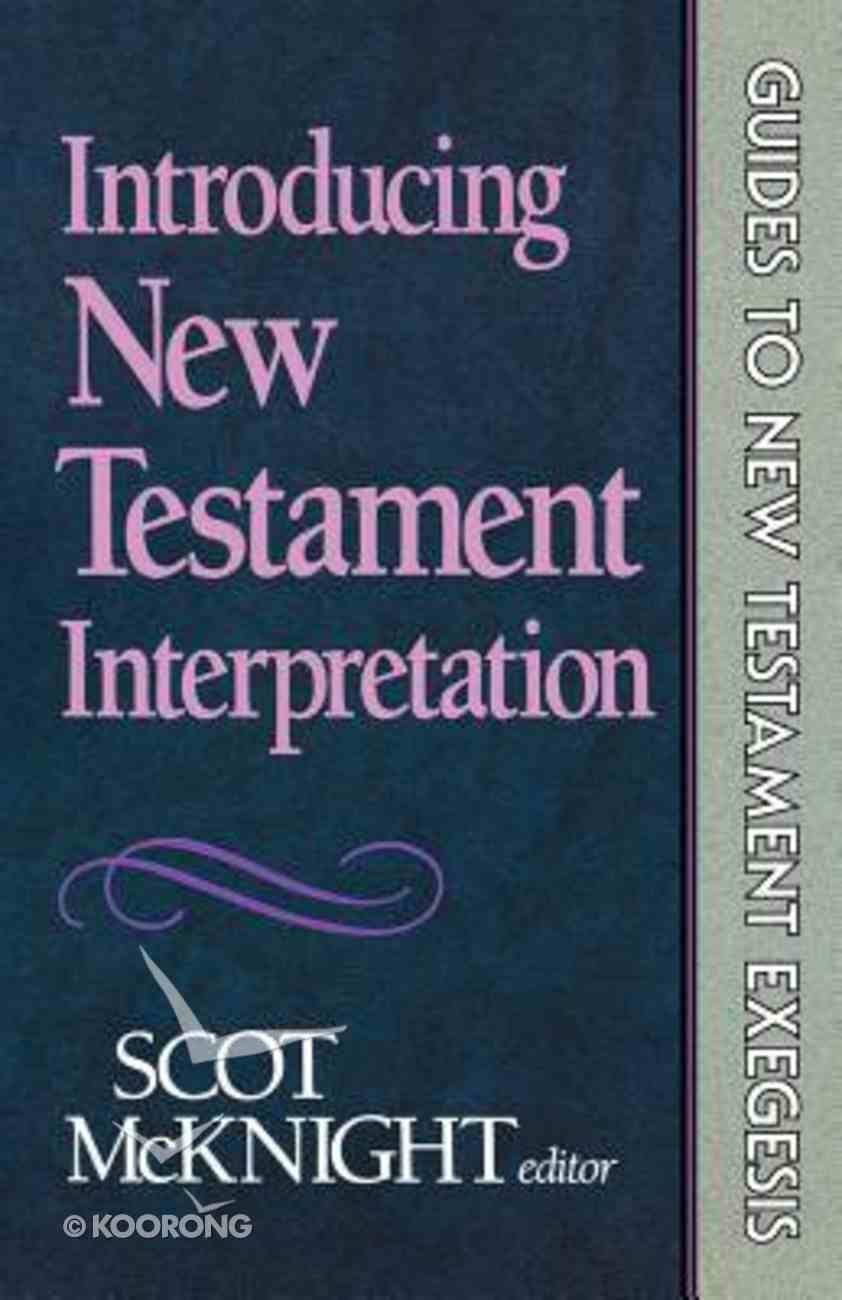 Introducing New Testament Interpretation (Guides To New Testament Exegesis Series)
Available
0 Available. Expected to ship in 2 weeks from Australia.
---
Expected to ship in 2 weeks from Australia.
---
Free Shipping
for orders over $99.
200 Pages
-Publisher
This initial volume of the Guides to New Testament Exegesis series teaches basic skills for Bible students, offering clear explanations, diagrams, and examples.
-Publisher
This manual constitutes the introductory volume in the Guides to New Testament Exegesis series. Each volume in this series adapts different methods of exegesis to different types of genre in the New Testament.

This initial volume, however, delineates those aspects that are applicable to all genres: word studies, grammatical analysis, New Testament background, theological synthesis, use of the Old Testament in the New, textual criticism, and the social setting of the New Testament.
-Publisher
Scot McKnight (Ph.D., University of Nottingham) is the Karl A. Olsson Professor in Religious Studies at North Park University. Prior to joining the NPU faculty in 1994, he was a professor at Trinity Evangelical Divinity School. He has written widely on the historical Jesus, Christian spirituality, and the Emerging Church. One of McKnight's more popular books, The Jesus Creed, won the Christianity Today's book award for 2004 in the area of Christian living. McKnight's blog, JesusCreed.org, has been a popular site for Emerging Church discussion.
His other publications include: The Real Mary: Why Evangelical Christians Can Embrace the Mother of Jesus; Praying with the Church: Following Jesus Daily, Hourly, Today; Jesus and His Death: Historiography, the Historical Jesus, and Atonement Theory; Embracing Grace: A Gospel for All of Us; Turning to Jesus: The Sociology of Conversion in the Gospels; The Story of the Christ, with Philip Law; and 1 Peter and Galatians in NIV Application Commentary.


His most recent publications include The Blue Parakeet: Rethinking How You Read the Bible and James (New International Commentary on the New Testament).


New Testament Background / Warren Heard -- New Testament Textual Criticism / Michael W. Holmes -- New Testament Greek Grammatical Analysis / Scot Mcknight -- New Testament Word Analysis / Darrell L. Bock -- Sociology And New Testament Exegesis / Thomas E. Schmidt -- New Testament Theological Analysis / L.d. Hurst -- The Function Of The Old Testament In The New / Craig E. Evans.