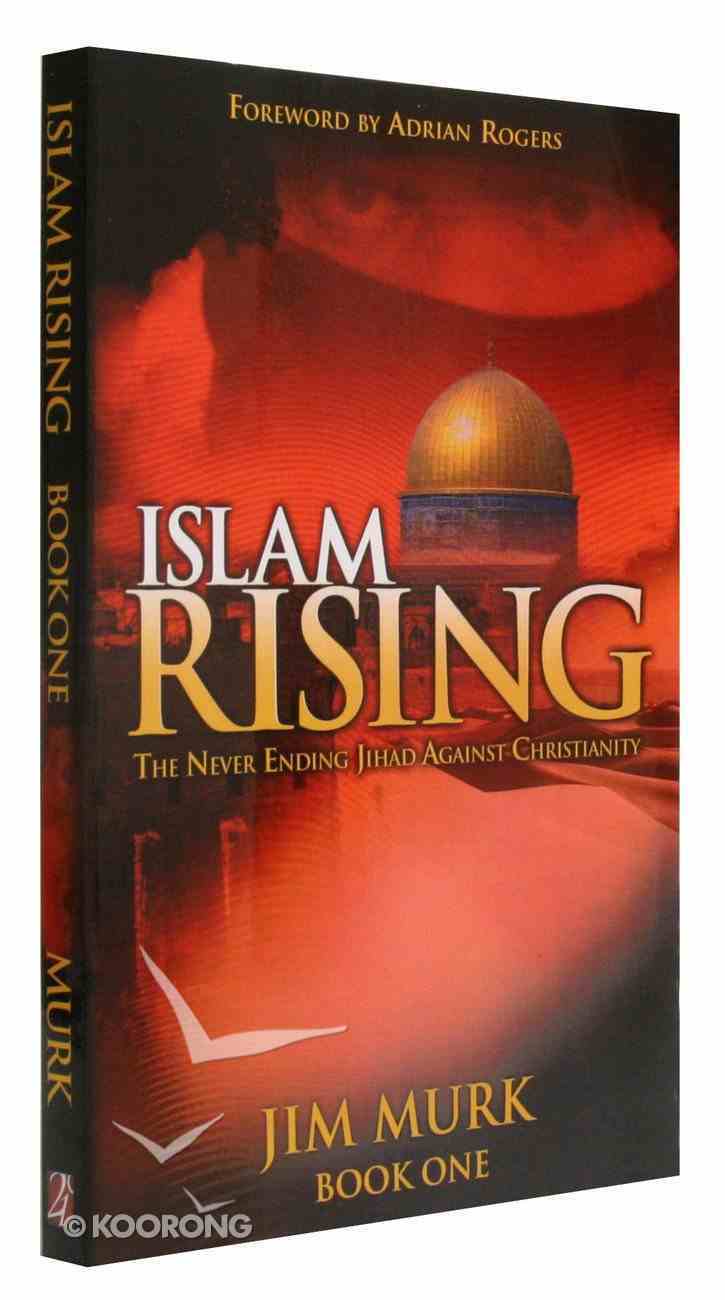 Suicide bombers, terrorism, and Holy Jihad are all tactics of radical Islam. In Islam Rising, Dr. Murk gives a Biblical evaluation of Islamism and shows how, just like Nazism and Communism, Islams goal for the last 1300 years has been...
Unavailable. Out of Print. Only available while stock lasts.
Out of Print
---
Free Shipping
for orders over $99.
Suicide bombers, terrorism, and Holy Jihad are all tactics of radical Islam. In Islam Rising, Dr. Murk gives a Biblical evaluation of Islamism and shows how, just like Nazism and Communism, Islams goal for the last 1300 years has been to control the world. Discover why Islam is the great antichrist system predicted to appear in the last hour of the last days, and why all the physical and spiritual descendants of AbrahamJew, Arab, and Christian are poised on center stage at the end of the age. Radical Islam may be Satans final effort to take over the whole world and subject it to his will. Every concerned Christian should read Dr. Murks Islam Risingthe result of many years of research and teaching. Adrian Rogers Pastor Emeritus, Bellevue Baptist Church, Memphis, Tennessee The knowledge that Jim Murk has amassed over fifty years will give the reader evidence to reach his own conclusions about the nature and goals of Islam in todays world. Dr. Gary Chapman Best selling author of The Five Love Languages A highly informative and thought provoking read. . . An excellent exposition of every facet of Islam. Gary Kah Author of Enroute to Global Occupation and The New World Religion
-Publisher
America and other western nations are in the midst of a worldwide conflict with this militant form of Islam. The first book, in a two part series, covers many topics.
-Publisher
Dr. Jim Murk was trained as an academician. He was a senior in high school at age 15, and by the age of 19 he entered graduate school at the University of Chicago by examination where he earned a Master's degree in the history of the Middle Ages, Renaissance, and Reformation. After two years in Bible College and Seminary, he earned another Master's degree from the University of Minnesota in Cultural Anthropology as a missions project, and another Master's in Theology from Bob Jones University.</br>
Bestsellers in World Religions