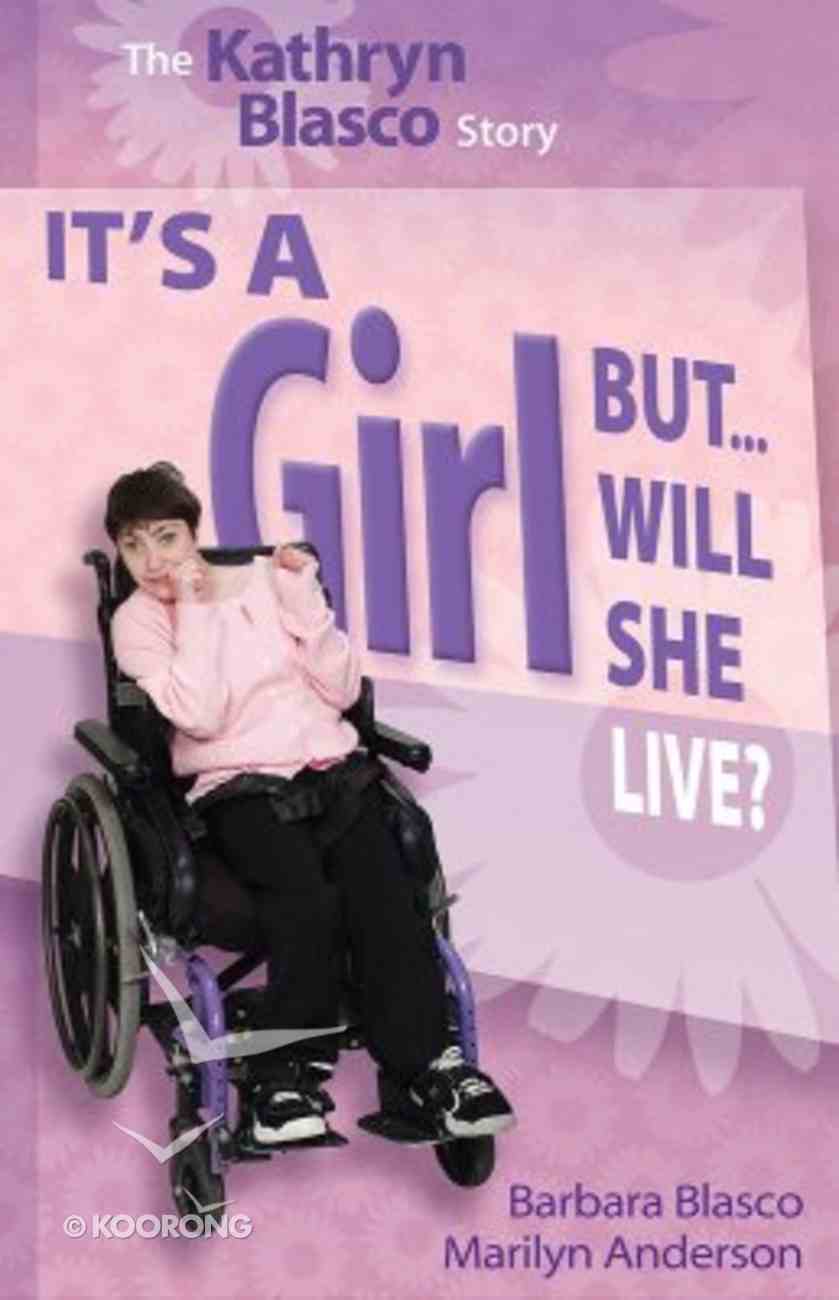 It's a Girl...But Will She Live?
Kathryn Blasco was born April 3, 1979, with an occipital encephalocele (a cyst on top of her head which held a part of her brain) and severe microcephaly. Because it was infected, the doctors insisted she would not live more...
---
Free Shipping
for orders over $99.
Kathryn Blasco was born April 3, 1979, with an occipital encephalocele (a cyst on top of her head which held a part of her brain) and severe microcephaly. Because it was infected, the doctors insisted she would not live more than a week. Her parents Barbara and Richard were devastated but determined to nurture and love their daughter until she was no longer with them. They expected, from what healthcare workers said, it would not be long. After five operations, intense therapy, high fevers, serious rectal bleeding and the collapse of the encephalocele, Kathryn had completely baffled the medical community. Although multi-handicapped, she was still alive When Barbara and Richard became born again believers, God showed them His plan for them and Kathryn. They began a ministry, HIM (Hearts in Motion) with direction from Joni and Friends (Joni Eareckson Tadas organization) in their community. Their ministry now reaches out to countless disabled people. In Its a girl but will she live? The
-Publisher
Barbara Blasco started the H.I.M. (Hearts in Motion) Support Group Ministry for the disabled with direction from Joni Eareckson TadaAs Organization, AJoni and Friends.A