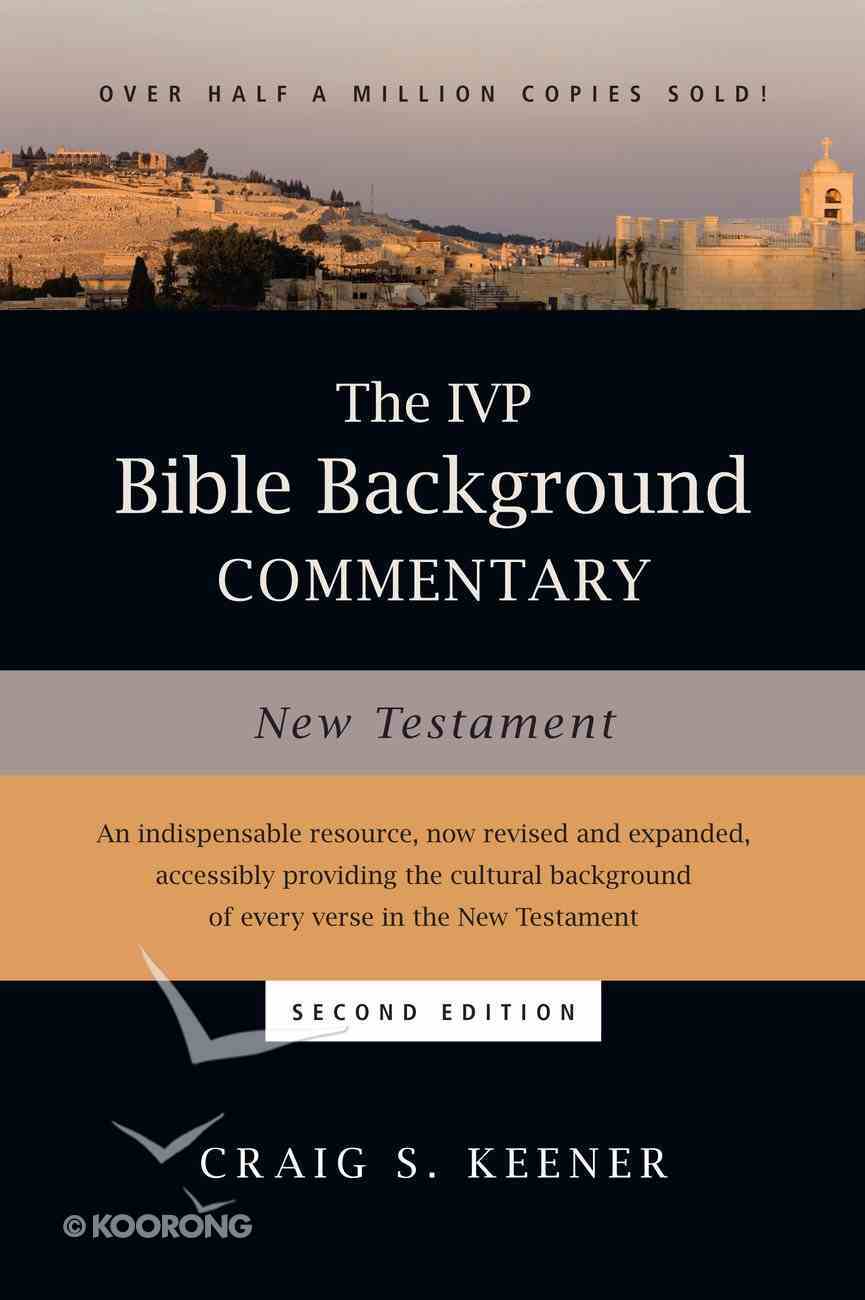 Ivp Bible Background Commentary: The New Testament
Voted one of Christianity Today's 1995 Books of the Year!Preaching's Preacher's Guide to the Best Bible Reference for 2014 (New Testament General)To understand and apply the Bible well, you need two crucial sources of information. One is the Bible...
Available for immediate download.
---
Read using our free app on your tablet or mobile!
---
Free Shipping
for orders over $99.
Voted one of Christianity Today's 1995 Books of the Year!Preaching's Preacher's Guide to the Best Bible Reference for 2014 (New Testament General)To understand and apply the Bible well, you need two crucial sources of information. One is the Bible itself. The other is an understanding of the cultural background of the passage you're reading.Only with the background can you grasp the author's original concerns and purposes. This unique commentary provides, in verse-by-verse format, the crucial cultural background you need for responsible--and richer--Bible study. It includes a glossary of cultural terms and important historical figures, maps and charts, up-to-date bibliographies, and introductory essays about cultural background information for each book of the New Testament.Based on ten years of in-depth study, this accessible and bestselling commentary is valuable for pastors in sermon preparation, for Sunday-school and other church teachers as they build lessons, for missionaries concerned not to import their own cultural biases into the Bible, for college and seminary students in classroom assignments, and for everyday Bible readers seeking to deepen and enhance their study of Scripture.
-Publisher
Voted One Of <em>christianity Today's</em> 1995 Books Of The Year!<em>preaching's</em> Preacher's Guide To The Best Bible Reference For 2014 (new Testament General)to Understand And Apply The Bible Well, You Need Two Crucial Sources Of Information. One Is The Bible Itself. The Other Is An Understanding Of The Cultural Background Of The Passage You're Reading.only With The Background Can You Grasp The Author's Original Concerns And Purposes. This Unique Commentary Provides, In Verse-by-verse Format, The Crucial Cultural Background You Need For Responsible--and Richer--bible Study. It Includes A Glossary Of Cultural Terms And Important Historical Figures, Maps And Charts, Up-to-date Bibliographies, And Introductory Essays About Cultural Background Information For Each Book Of The New Testament.based On Ten Years Of In-depth Study, This Accessible And Bestselling Commentary Is Valuable For Pastors In Sermon Preparation, For Sunday-school And Other Church Teachers As They Build Lessons, For Missionaries Concerned Not To Import Their Own Cultural Biases Into The Bible, For College And Seminary Students In Classroom Assignments, And For Everyday Bible Readers Seeking To Deepen And Enhance Their Study Of Scripture.
How To Use This Commentary
The Need For A Cultural-historical Commentary
<em>gospels</em>
Matthew
Mark
Luke
John
Acts
<em>new Testament Letters</em>
Romans
1 Corinthians
2 Corinthians
Galations
Ephesians
Philippians
Colossians
1 Thessalonians
2 Thessalonians
1 Timothy
2 Timothy
Titus
Philemon
Hebrews
James
1 Peter
2 Peter
1 John
2 John
3 John
Jude
Revelation
Glossary
Maps &amp; Charts
Bestsellers in Single Volume Commentaries