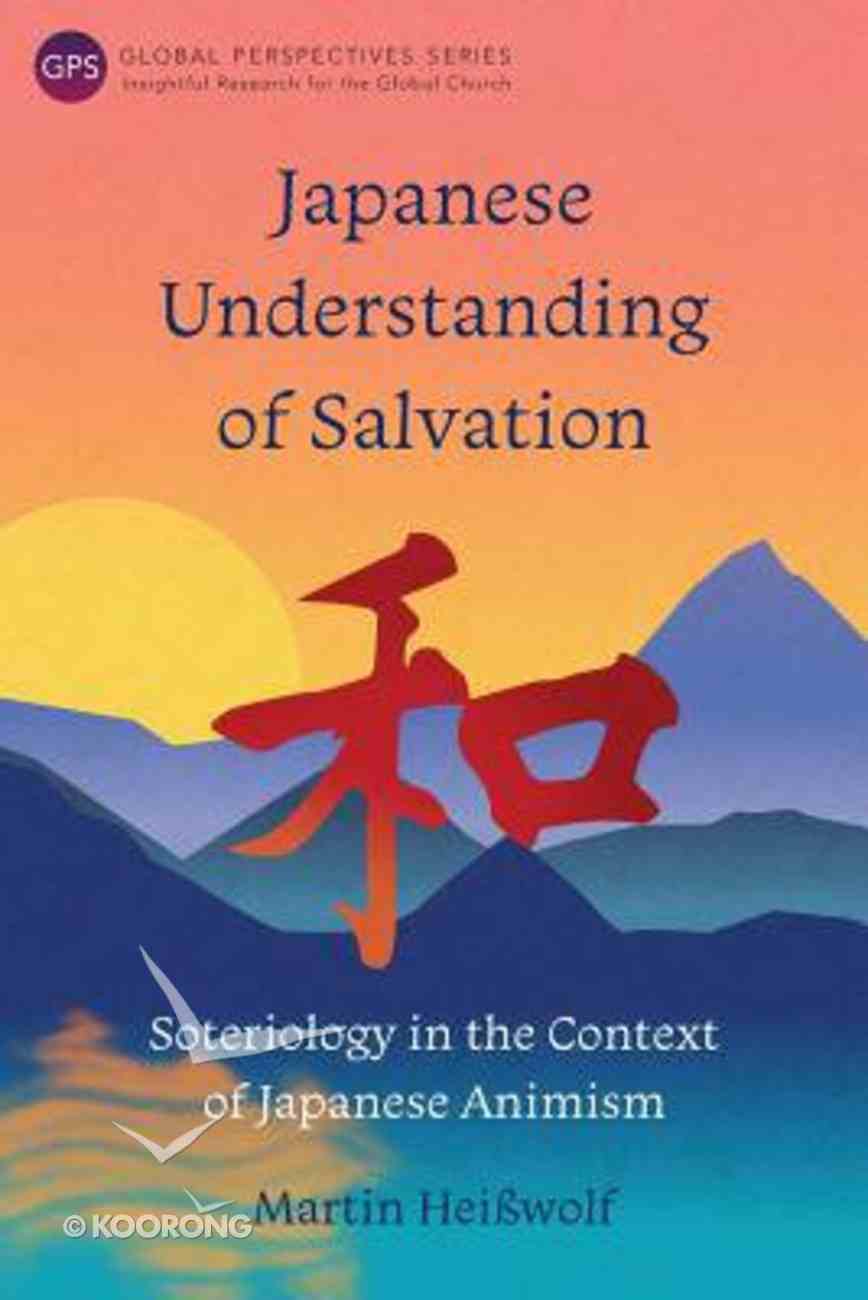 Japanese Understanding of Salvation: Soteriology in the Context of Japanese Animism (Global Perspectives Series)
It is no secret that Christianity has been widely rejected in Japan with less than two percent of the population identifying as Christian. The dominant worldview in Japan is deeply animistic, with beliefs such as the Japanese mana-concept, ki (...
Out of Stock
Available to Order
---
Expected to ship in 6 to 7 weeks from Australia.
---
Free Shipping
for orders over $99.
It is no secret that Christianity has been widely rejected in Japan with less than two percent of the population identifying as Christian. The dominant worldview in Japan is deeply animistic, with beliefs such as the Japanese mana-concept, ki ( ), the Japanese soul-concept, and the concept of God/god(s), kami ( ), being deeply rooted in the culture and fundamentally influencing society. Dr Martin Hei wolf, with his years of experience in Japan, critically examines Japanese animism in light of core Christian beliefs, such as the concepts of "peace" and "salvation."Central to Japanese people's rejection of Christian truth is the diametric opposition of its supernatural message to the natural focus of Japanese animistic folk religion. Hei wolf's meticulous study is framed squarely within missiological thought and praxis so Christians serving in Japanese contexts are better able to communicate the message of the gospel by more fully understanding Japanese people, people by whom God wants to be known.
-Publisher
<p>contents</p><p>list Of Tables And Figures</p><p>abstract</p><p>transcription And Pronunciation Of Japanese Words</p><p>list Of Abbreviations</p><p>introduction</p><p>part 1 &amp;ndash; The Context Of Salvation</p><p>1. What Is Animism?</p><p>1.1 What Is A Worldview?</p><p>1.2 Working-definition: Animism</p><p>1.3 Christian Faith And Animism</p><p>2. Japanese Animism</p><p>2.1 Japan And Animism?</p><p>2.2 The Japanese Mana-concept Ki (&#x6c17;)</p><p>2.3 The Japanese God Concept Kami (&#x795e;)</p><p>2.4 The Japanese Soul-concept</p><p>2.5 Sociology In The Context Of Japanese Animism</p><p>part 2 &amp;ndash; Peace As A Central Concept Of Soteriology</p><p>1. The Japanese Peace-concept Wa (&#x548c;)</p><p>1.1 Word-field Study Of Wa (&#x548c;)</p><p>2. The Biblical Peace-concept</p><p>2.1 The Hebrew Shalom-concept</p><p>2.2 The Christian Peace-concept</p><p>part 3 &amp;ndash; Four Aspects Of Aspects Of Salvation In The Context Of Japanese Animism</p><p>1. The Theological Aspect Of Salvation</p><p>1.1 Preliminaries</p><p>1.2 The Experience Of Unheil Under The Theological Aspect</p><p>1.3 The Experience Of Heil Under The Theological Aspect</p><p>2. The Cosmological Aspect Of Salvation</p><p>2.1 The Cosmological Aspect Of Salvation In Japanese Animism</p><p>2.2 Discussion With Biblical Concepts</p><p>3. The Sociological Aspect Of Salvation</p><p>3.1 The Sociological Aspect Of Salvation In The Context Of Japanese Animism</p><p>3.2 Discussion With Christian Approaches</p><p>4. The Anthropological Aspect Of Salvation</p><p>4.1 The Anthropological Aspect Of Salvation In The Context Of Japanese Animism</p><p>4.2 Discussion With Christian Concepts</p><p>5. The Animistic Focus On Salvation In This World</p><p>5.1 An Outline Of Gense Riyaku (&#x73fe;&#x4e16;&#x5229;&#x76ca;), &amp;ldquo;this-worldly Benefits&amp;rdquo;</p><p>5.2 The &amp;ldquo;seven Auspicious Deities&amp;rdquo; Shichifukujin (&#x4e03;&#x798f;&#x795e;)</p><p>6. Discussion With Christian Concepts</p><p>6.1 Salvation And Suffering</p><p>6.2 Between &amp;ldquo;this&amp;rdquo; World And &amp;ldquo;yonder&amp;rdquo; World</p><p>6.3 Between &amp;ldquo;this&amp;rdquo; World And The &amp;ldquo;coming&amp;rdquo; World</p><p>6.4 Between Redemption And Emancipation</p><p>7. Epilogue</p><p>7.1 Summary</p><p>7.2 Critique</p><p>7.3 Horizon</p><p>appendices</p><p>1. Incantations For Reiki Initiation-rites</p><p>2. Japanese Bible Translations And Key-references Of Wolff&amp;rsquo;s Anthropologie Des Alten Testaments</p><p>3. The Incantation Of The &amp;ldquo;great Purification&amp;rdquo;</p><p>4. The &amp;ldquo;blessings&amp;rdquo; Of The Shichifukujin (&#x4e03;&#x798f;&#x795e;)</p><p>bibliography</p><p>indices</p>
Bestsellers in World Religions