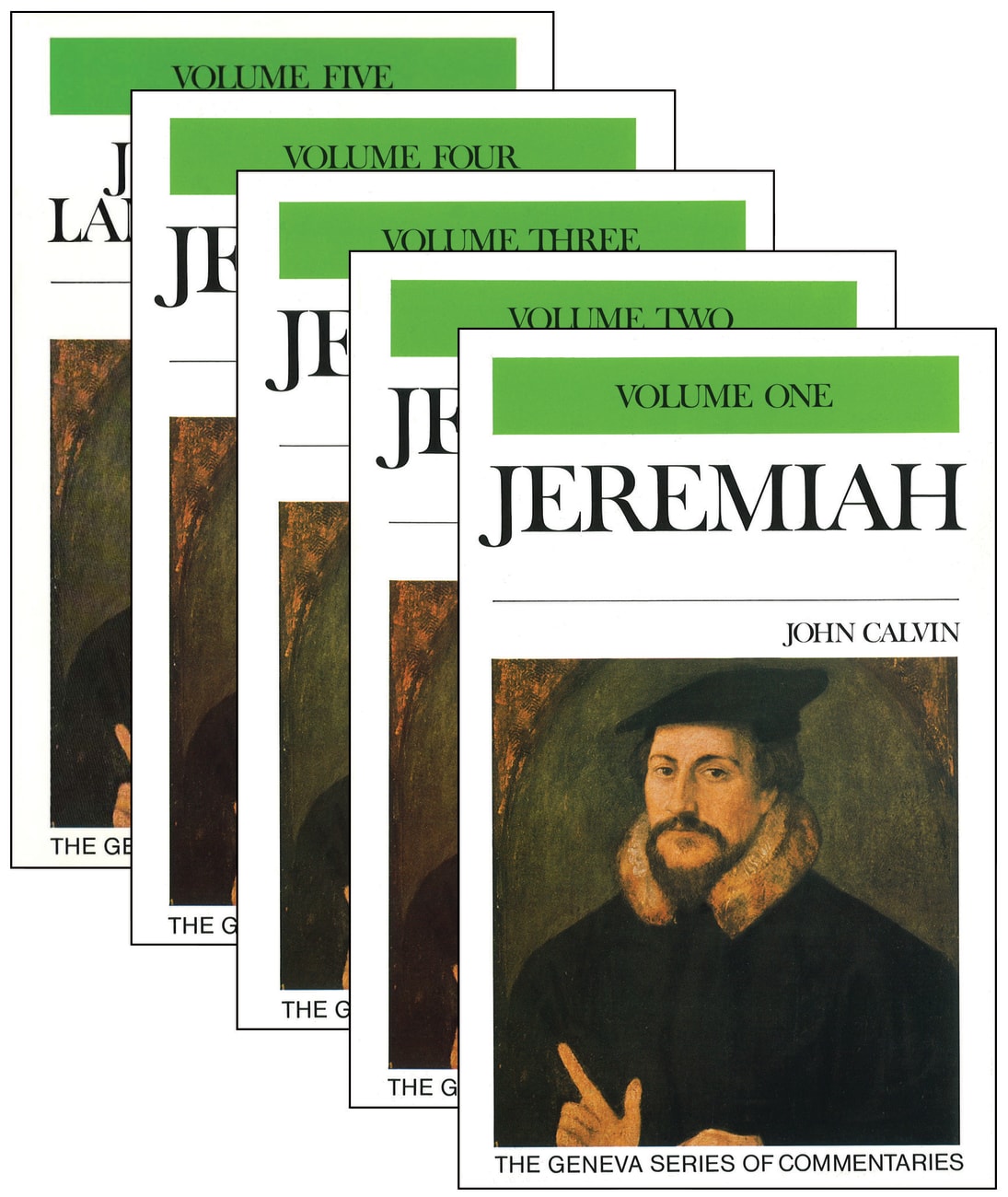 Jeremiah & Lamentations (5 Volume Set) (Geneva Series Of Commentaries)
'I confess that at the outset I was put off by the fear of being thought rash and arrogant if I should attempt such an undertaking after so many excellent works. 'So wrote John Calvin (1509-1564) in the dedicatory
...
Special Order
Payment is by credit card only. Orders for this item cannot be cancelled or returned.
---
Free Shipping
for orders over $99.

Publisher Description


'I confess that at the outset I was put off by the fear of being thought rash and arrogant if I should attempt such an undertaking after so many excellent works. 'So wrote John Calvin (1509-1564) in the dedicatory letter of his commentary on Romans, his first printed exposition. The initital hesitation overcome, Calvin went on to produce a commentary series covering much of Scripture, one which is, in words of William Cunnignham, 'not only superior to any that preceded it, but it has continued ever since, and continues to this day, to be regarded by all competent judges, as a work of highest value.' C.H. Spurgeon concurred: 'Everything that Calvin wrote by way of exposition is priceless. His expositions are more equal in excellence than those of other men; other men rise and fall, but he is almost uniformly good.'



John Calvin, born in 1509 and designated for the Catholic priesthood by his father, became the great French Protestant reformer famous for his doctrine of predestination and his theocratic view of the state. In Geneva, he rejected Papal authority, established a new scheme of civic and ecclesiastical governance, and created a central hub from which Reformed theology was propagated. He engaged in long bitter struggles over the independence of the Church from the State and the rules he tried to impose on Geneva as a whole. The Institutes of the Christian Religion, one of the most famous theological books ever published established Calvin's system of doctrine and Church which has shaped more minds and entered into more nations than that of any other reformer. When he died in Geneva in 1564, he left both a city and a world transformed by the impact of his ideas and beliefs. - Publisher.



Bestsellers in Old Testament Commentaries