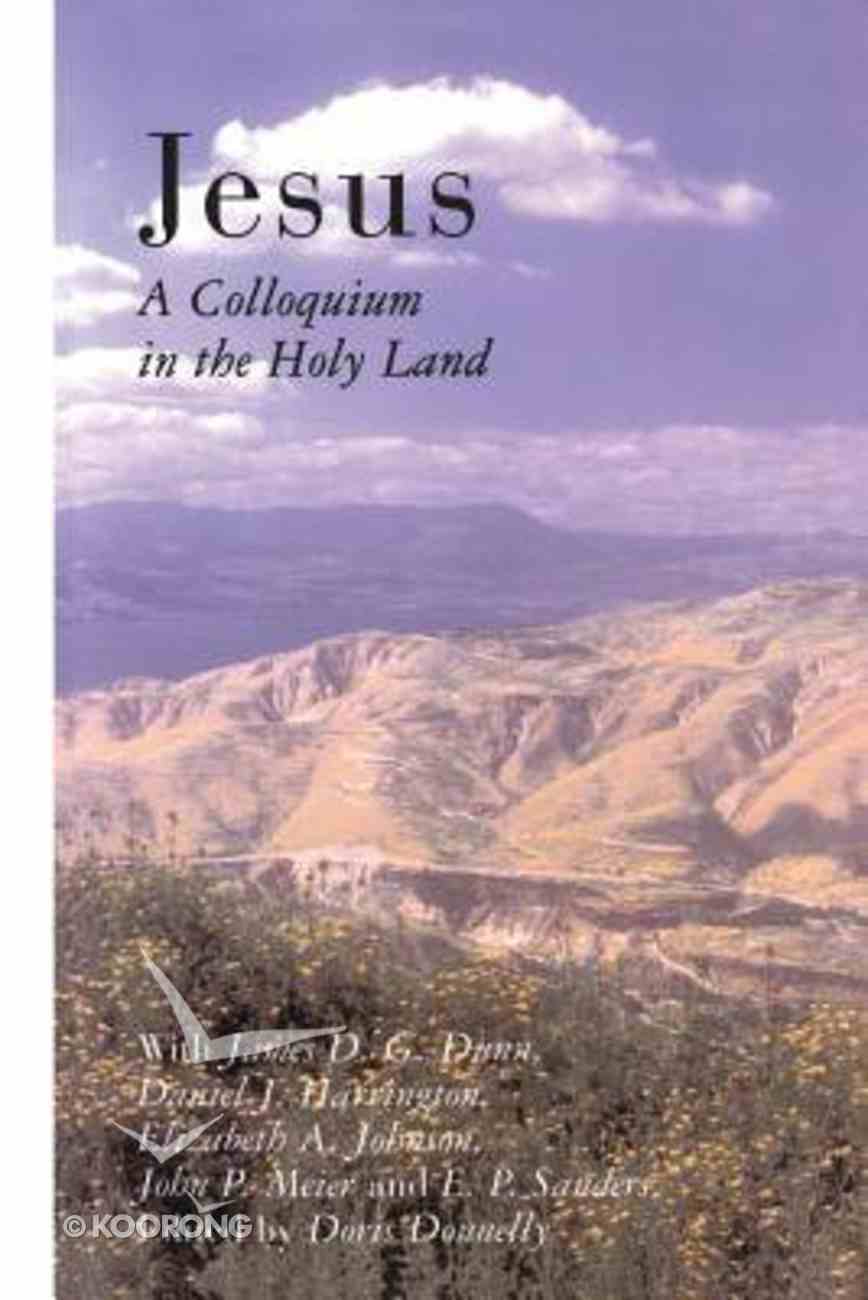 Jesus: A Colloquium in the Holy Land
In June 2000 five scholars, one theologian and 60 non-academic pilgrims travelled to Israel to share their insights on the Jesus of history and the meaning of the historians' Jesus for Christian faith. The results are provided in this work....
This item is a special order. Payment is by credit card only. Orders for this item cannot be cancelled or returned.
0 Available.
---
Free Shipping
for orders over $99.
In June 2000 five scholars, one theologian and 60 non-academic pilgrims travelled to Israel to share their insights on the Jesus of history and the meaning of the historians' Jesus for Christian faith. The results are provided in this work. The text provides a summary of what is known about Jesus and his times - Galilee, his relationship to the Qumran community, his sense of mission as an eschatological prophet and miracle worker, and finally the mechanics of how the memories of Jesus's words and deeds circulated amongst his followers and were passed on in oral performance to be enshrined in the written synoptic tradition. The book concludes with reflections by Elizabeth Johnson on the relavance of such scholarship for contemporary Christian faith; rather than a challenge, she sees it as a gift.
-Publisher
In June 2000, five internationally renowned biblical scholars and one equally well known systematic theologian traveled to Israel with 60 non-academic pilgrims to share their insights on the Jesus of history and the meaning of the "historians' Jesus" for Christian faith. The result is a book that provides a succinct summary of what is currently known about Jesus and his times-his setting in Galilee, his relationship to the Qumran community, his sense of mission as an eschatological prophet and miracle worker, and, finally, the mechanics of how the memories of Jesus's words and deeds circulated among his followers and were passed on in oral performance to be enshrined eventually in the written Synoptic tradition. The book concludes with reflections by Elizabeth Johnson on the relevance of such scholarship for contemporary Christian faith. Rather than a challenge to faith, she sees it as a gift.
-Publisher
Bestsellers in Biblical Studies