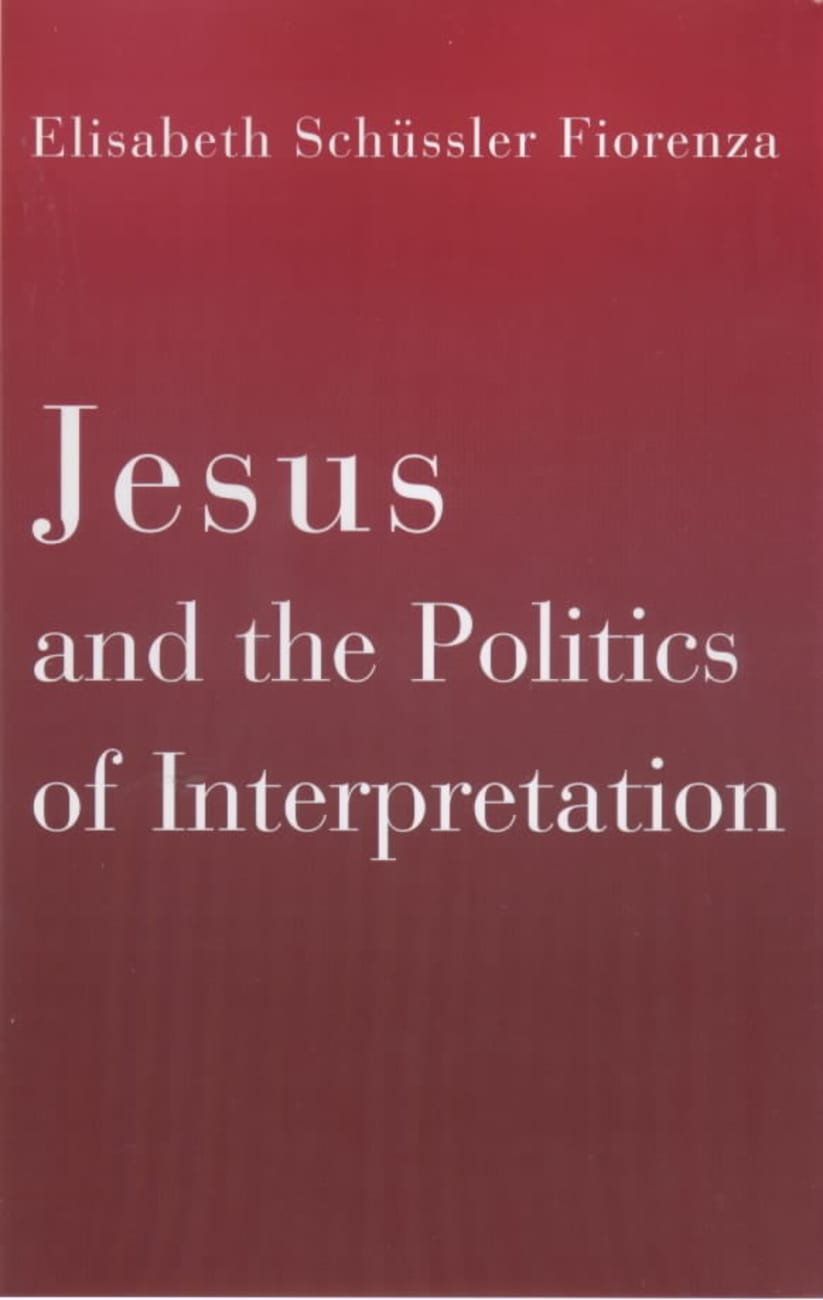 Jesus and the Politics of Interpretation
Jesus and the Politics of Interpretation seeks to interrupt the rhetorics and politics of meaning which in the past decade have compelled the proliferation of popular and scholarly books and articles about the historical Jesus, and which have turned
...
Out of Stock
Available to Order
---
Expected to ship in 7 to 8 weeks from Australia.
---
Free Shipping
for orders over $99.

Publisher Description


Jesus and the Politics of Interpretation seeks to interrupt the rhetorics and politics of meaning which in the past decade have compelled the proliferation of popular and scholarly books and articles about the historical Jesus, and which have turned Jesus into a commodity of neo-capitalist western culture. In this spirited book, Elisabeth Schussler Fiorenza continues her argument begun in Jesus: Miram's Child, Sophia's Prophet (Continuum, 1995), now with a focus on the politics of Jesus scholarship. It is no accident, she maintains, that scholars in the U.S. and Europe have rediscovered the historical Jesus at a time when feminist scholarship, critical theory, interreligious dialogue, postcolonial criticism, and liberation theologies have pointed to the interconnections between knowledge and power at work in positivistic scientific circles. It is also no accident that such an explosion of Jesus books has taken place at a time when the media have discovered the "angry white male syndrome" that fuels neo-fascist movements in Europe and the U.S.


The answer to this commodification of "Jesus" is not a rejection of critical scholarship and Jesus research but a call for their investigation in terms of ideology critique and ethics. By claiming to produce knowledge about the "real" Jesus, Schussler Fiorenza points out, malestream as well as feminist scholars deny the rhetoricity of their research and refuse to stand accountable for their reconstructive cultural models and theological interests. Hence, she calls for an ethics of interpretation that can explore such a scholarly politics of meaning, rather than continue its ideological discourses on "Jesus and Women" that are fraught with bothanti-Judaism and anti-feminism.



Elisabeth Schussler Fiorenza (Dr. Theol., University of Munster) is Krister Stendalh Professor of Scripture and Interpretation at Harvard Divinity School, she has done pioneering work in biblical interpretation and feminist theology. She is a co-founder and co-editor of the Journal of Feminist Studies in Religion and has been a founding co-editor of the feminist issues of Concilium. She was elected the first woman president of the Society of Biblical Literature Some of her many books include Democratizing Biblical Studies: Toward an emancipatory educational Space; In Memory of Her (translated into 14 languages); Revelation: Vision of a Just World; Introducing Feminist Biblical Interpretation and The Power of the Word: Scripture and the Rhetoric of Empire.