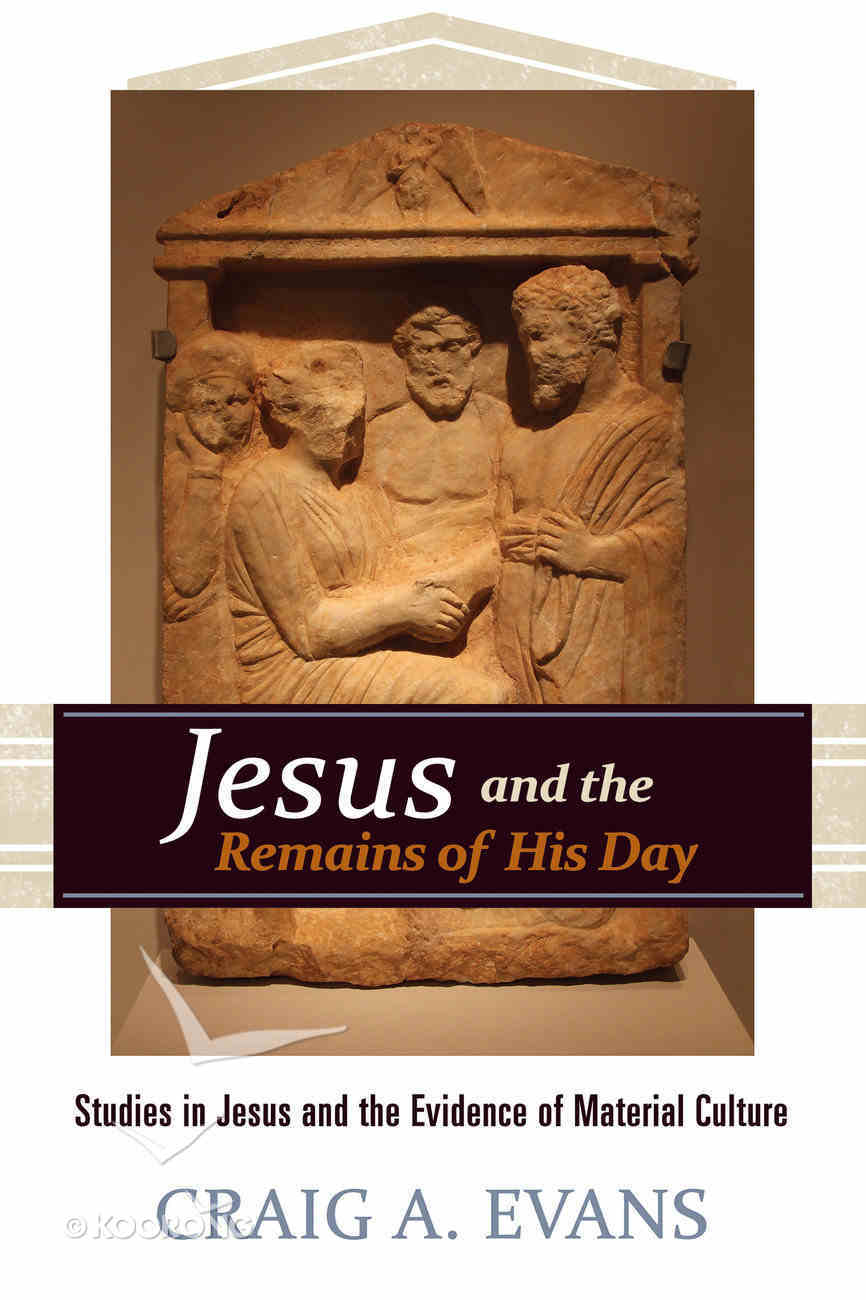 Jesus and the Remains of His Day
: <p>This book is a collection of thirteen articles on various aspects of how archaeological evidence enlightens our understanding of the life and death of Jesus and the culture in which he lived. Nine of the book's thirteen essays were...
---
Expected to ship tomorrow from Australia.
---
Free Shipping
for orders over $99.
:
<p>This book is a collection of thirteen articles on various aspects of how archaeological evidence enlightens our understanding of the life and death of Jesus and the culture in which he lived. Nine of the book's thirteen essays were published previously, though several of these have been revised or augmented for inclusion in the present book; four of the book's essays are new. Several of the essays deal with the death of Jesus and the burial practices of his day.</p>

<p>Articles in the book include:<br>
- A Fishing Boat, a House, and an Ossuary: What Can We Learn from the Artifacts<br>
- A Tale of Two Cities: What We Have Learned from Bethsaida and Magdala<br>
- Jewish Scripture and the Literacy of Jesus<br>
- Jesus, Healer and Exorcist<br>
- Hanging and Crucifixion in Second Temple Israel<br>
- Excavating Caiaphas, Pilate, and Simon of Cyrene: Assessing the Literary and Archaeological Evidence<br>
- The Family Buried Together Stays Together<br>
- Post-Mortem Beliefs in Jewish and Pagan Epitaphs<br>
</p>

<p>The book's introduction explains the value of material culture (i.e., archaeological evidence) for interpreting Jesus and the Gospels and discusses the limits of such evidence. Also, the author is including several of his own photos in this book. </p>


-Publisher
Craig A. Evans (Ph.D., Claremont) is Payzant Distinguished Professor of New Testament and director of the graduate program at Acadia Divinity College in Wolfville, Nova Scotia. He has written extensively on the historical Jesus and the Jewish background of the New Testament era. His books include Jesus and His Contemporaries: Comparative Studies, Luke (New International Bible Commentary), Mark (Word Biblical Commentary), Jesus and the Ossuaries, Fabricating Jesus and Ancient Texts for New Testament Studies. His edited volumes include (with Bruce Chilton) Studying the Historical Jesus: Evaluations of the State of Current Research, Dictionary of New Testament Background, From Prophecy To Testament and (with John Collins) Christian Beginnings and the Dead Sea Scrolls.
He has recently served on the advisory board on The Gospel of Judas for National Geographic Society and has appeared frequently as an expert commentator on network television programs, such as Dateline, and in various documentaries on the BBC, the Discovery Channel and the History Channel. He most recent work is Matthew (New Cambridge Bible Commentary.)


Bestsellers in Biblical Studies