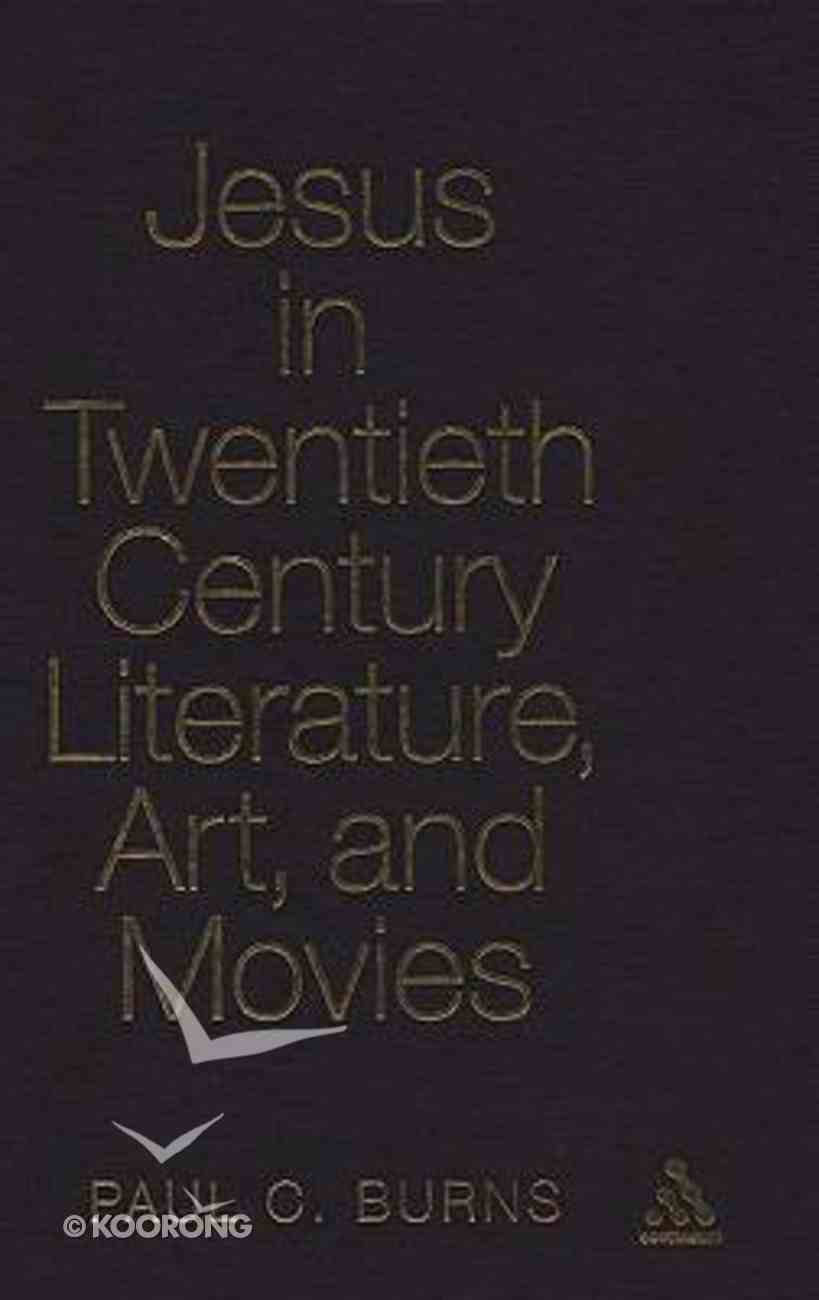 Jesus in Twentieth Century Art and Film
Jesus in Twentieth Century Literature, Art, and Movies presents a context for discussing the continuing treatments of Jesus by creative writers and artists in our culture. This wide-ranging edited collection provides not only an opportunity to explore competing versions of...
Special Order
0 Available.
---
Free Shipping
for orders over $99.
Jesus in Twentieth Century Literature, Art, and Movies presents a context for discussing the continuing treatments of Jesus by creative writers and artists in our culture. This wide-ranging edited collection provides not only an opportunity to explore competing versions of humanity, but also to engage in a responsible discourse that crosses conventional cultural boundaries. It is evident that a wide variety of sometimes competing models of Jesus have emerged-and with many of these, perspectives of religious faith, biblical scholarship, and critical theology can be effectively engaged.
-Publisher

In the twentieth century a number of novelists, artists, and filmmakers, resurrected the life of Jesus genre made so popular in the eighteenth and nineteenth centuries by Renan, Strauss, and others. In addition, novelists Norman Mailer, Jose Saramago, and Ricci have written their own "gospels." Burns' collection--taken from a conference at a 2004 regional SBL meeting--explores the ways in which these portraits of Jesus continue to fulfill the familiar observation that people tend to depict Jesus in their own image. In several of the portraits of Jesus, the artists offer a creative response to the realities of the human condition of our time.

-Publisher
PAUL BURNS is Professor of Entrepreneurship and Dean of the University of Luton Business School, UK. He has previously held posts as Professor of Small Business Development at Cranfield School of Management, UK, having joined it from Warwick University Business School, UK. He also formerly served as Director of the 3i European Enterprise Research Centre, researching small firms across Europe. He has been a Visiting Fellow at Harvard Business School, USA, and a Visiting Professor at the Open University Business School, UK, where he developed the multi-media Small Business Programme which was sc
Bestsellers in Christian Living