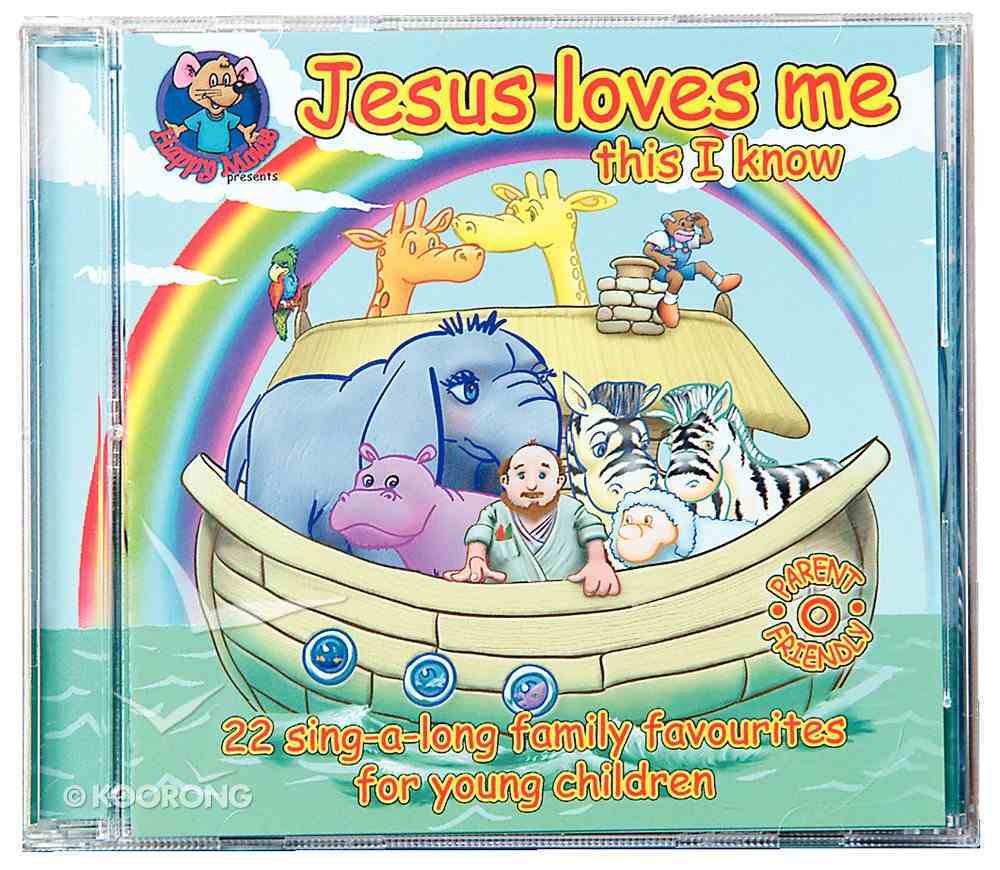 Jesus Loves Me This I Know (Happy Mouse Presents Series)
22 singalong favourites 1. God Told Noah To Build Him An Arky 2. Jesus Love Is Very Wonderful 3.Peter And John Went To Pray 4. My God Is So Big 5. My God Is So Big You Join In ...
---
Expected to ship tomorrow from Australia.
---
Free Shipping
for orders over $99.
22 singalong favourites

1. God Told Noah To Build Him An Arky
2. Jesus Love Is Very Wonderful
3.Peter And John Went To Pray
4. My God Is So Big
5. My God Is So Big You Join In
6. If I Were A Butterfly 7. Jesus Loves Me This I Know
8. I Am So Glad That Our Father In Heaven
9.Have You Heard The Raindrops
10. Joy Is The Flag Flown High
11. Than You Lord For This Fine Day
12. Thank You Lord For
13. Jesus Loves The Little Children
14. The Wise Man Built His House Upon A Rock
15. Jesus Bids Us Shine
16. Jesus Hands Were Kind Hands
17. Have You Seen The Pussy Cat
18. Father Lead Me Day By Day
19. Zacchaeus Was A Wee Little Man
20. Wide Wide As The Ocean
21. Jesus Friend Of Little Children
22. Jesus Tender Shepherd Hear Me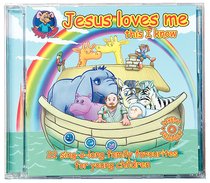 1. God Told Noah To Build Him An Arky
Jesus Loves Me This I Know (Happy Mouse Presents Series) - DISC 1
1. God Told Noah To Build Him An Arky

0:59

2. Jesus Love Is Very Wonderful

0:59

3. Peter And John Went To Pray (silver And God)

0:59

4. My God Is So Big

0:59

5. My God Is So Big You Join In

0:59

6. If I Were A Butterfly

0:59

7. Jesus Loves Me This I Know

0:59

8. I Am So Glad That Our Father In Heaven

0:59

9. Have You Heard The Raindrops

0:59

10. Joy Is The Flag Flown High

0:59

11. Thank You For This Fine Day

0:59

12. Thank You Lord For

0:59

13. Jesus Loves The Little Children

0:59

14. The Wise Man Built His House Upon The Rock

0:59

15. Jesus Bids Us Shine

0:59

16. Jesus` Hands Were Kind Hands

0:59

17. Have You Seen The Pussy Cat

0:59

18. Father Lead Me Day By Day

0:59

19. Zacchaeus Was A Wee Little Man

0:59

20. Wide Wide As The Ocean

0:59

21. Jesus Friend Of Little Children

0:59

22. Jesus Tender Shepherd Help Me

0:59
Bestsellers in Childrens Music