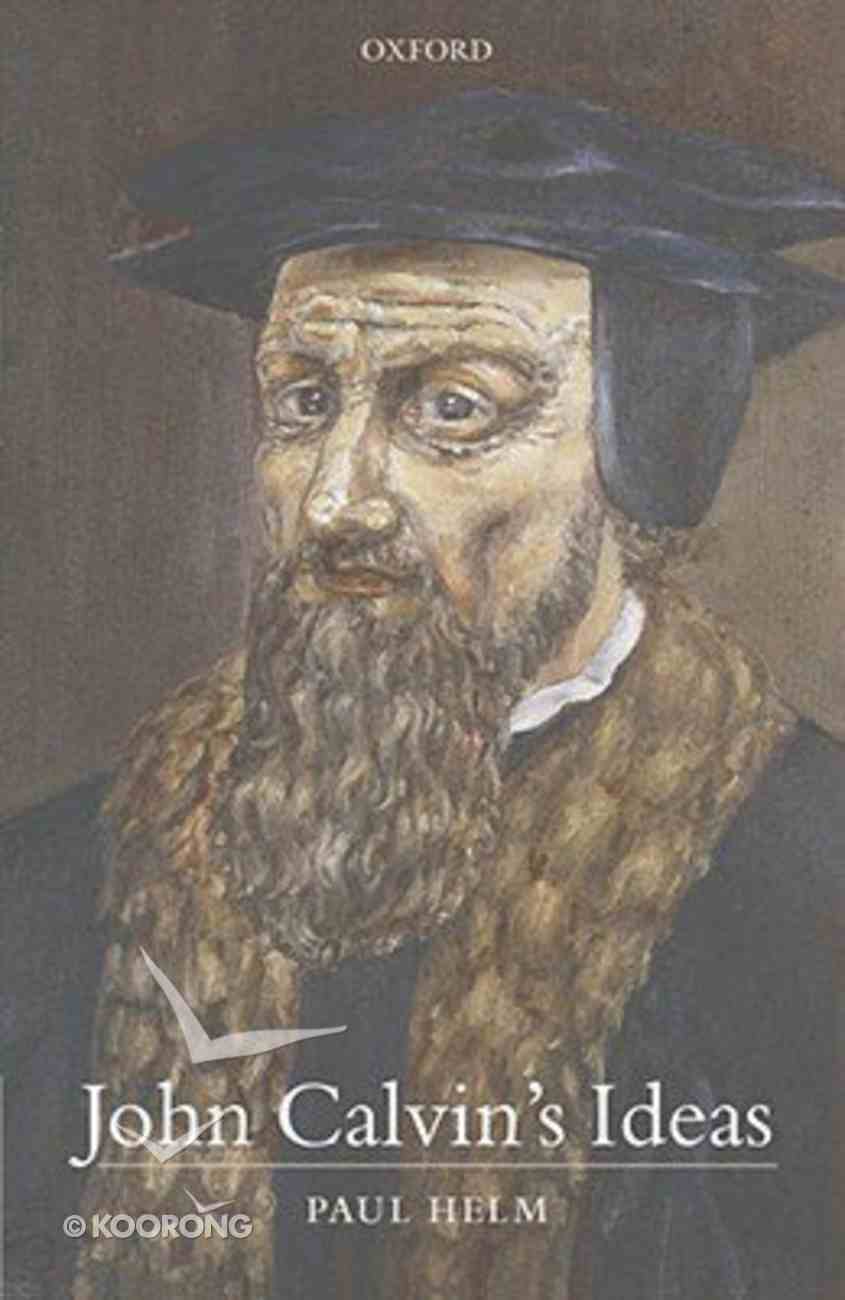 The author looks at how John Calvin worked at the interface of technology and philosophy and in particular how he employed medieval ideas to do so. Connections are made between his ideas and contemporary philosophical theology, and there is a...
Out of Stock
Available to Order
---
Expected to ship in 7 to 8 weeks from Australia.
---
Free Shipping
for orders over $99.
The author looks at how John Calvin worked at the interface of technology and philosophy and in particular how he employed medieval ideas to do so. Connections are made between his ideas and contemporary philosophical theology, and there is a careful examination of the appeal that current epistemologists make to Calvin.
-Publisher
This is a major study of the theological thought of John Calvin, which examines his central theological ideas through a philosophical lens, looking at issues in Metaphysics, Epistemology, and Ethics. The study, the first of its kind, is concerned with how Calvin actually uses philosophical^ideas in his work as a theologian and biblical commentator. The book also includes a careful examination of those ideas of Calvin to which the Reformed Epistemologists appeal, to find grounds and precedent for their development of Reformed Epistemology', notably the sensus divinitatis and the^internal testimony of the Holy Spirit.
-Publisher
John Calvin is universally acknowledged as one of the formative Christian theologians, one of the great doctors of the Church. This book is the first substantial treatment of some of his key ideas which have a philosophical aspect to them. In the past Calvin has frequently been thought of as a anti-philosophical in his bent, and attention has been drawn to his intense dislike of speculation. His role as a theologian of 'the Word' has been emphasized, together with his Renaissance background. Paul Helm does not deny that Calvin was first and foremost a theologian, and not a philosopher, and the influence of the Renaissance upon him, particularly upon his style, must be recognized. However, through a careful analysis of Calvin's theology, Helm reveals both Calvin's thorough familiarity with a range of philosophical ideas, and a willingness to use these, putting them to work in elucidation of his own theological positions, and even on occasion indulging in a little speculation on his own account. In order to emphasize Calvin's often positive relationship to philosophical ideas, the chapters of the book are arranged in philosophical rather than theological order. Thus there are chapters on metaphysics, epistemology, and ethics. As well as examining Calvin's theology in its late medieval context. Helm also explores the way in which Calvin has been appealed to in contemporary philosophy by 'reformed' epistemology. This study should lead to a reappraisal of Calvin's theological method, and of the way in which his work relates not only to late miedieval theology but also to later developments in Reformed theology, Puritanism and Reformed Scholasticism. Book jacket.
-Publisher
Paul Helm is a teaching fellow in theology and philosophy atPaul Helm is a teaching fellow in theology and philosophy at Regent College in Vancouver, British Columbia. From 1993 to Regent College in Vancouver, British Columbia. From 1993 to 2000 he taught as professor of the history and philosophy o 2000 he taught as professor of the history and philosophy of religion at King's College, University of London. He has pf religion at King's College, University of London. He has published numerous books and articles, including Eternal God:ublished numerous books and articles, including Eternal God:
Introduction; 1. God 'in Se' And 'quoad Nos'; 2. The Trinity; 3. The Extra; 4. Providence And Evil; 5. The Soul; 6. Free Will; 7. Divine Accommodation; 8. Natural Theology And The Sensus Divinitatis; 9. Revelation; 10. The Angels; 11. The Power Dialectic; 12. Equity, Natural Law, And Common Grace; 13. Faith, Atonement, And Time