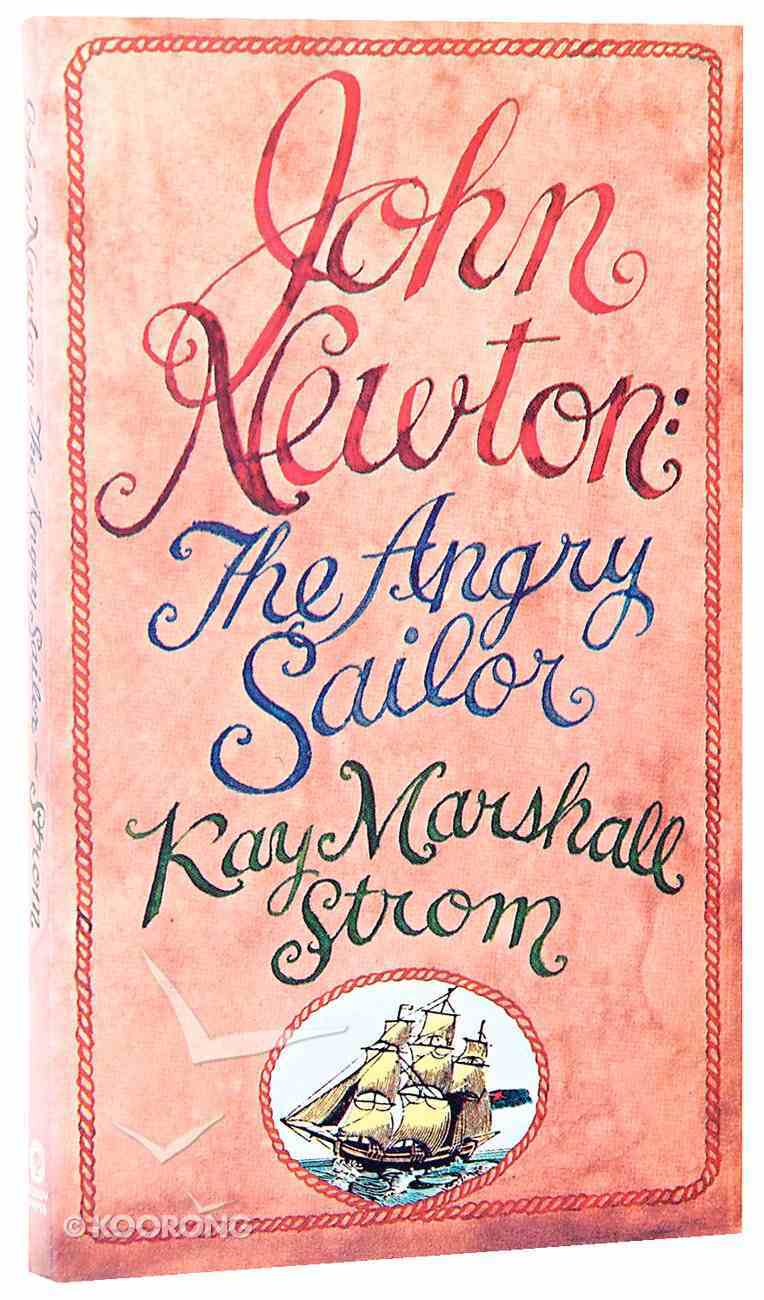 John Newton: The Angry Sailor
Older children and adults alike will love this fast-paced, adventure-filled biography. John Newton was the eighteenth-century English slave ship captain turned clergyman who penned 'Amazing Grace.'
---
Free Shipping
for orders over $99.
Older children and adults alike will love this fast-paced, adventure-filled biography. John Newton was the eighteenth-century English slave ship captain turned clergyman who penned 'Amazing Grace.'
A biography of an eighteenth-century English clergyman whose early life was spent as an adventurous seafarer.
-Publisher

John Newton hated being a sailor. The ship's officers gave him all the worst jobs, whipped him if the tasks were not done perfectly, and practically starved him while they ate huge meals. John wondered how God could have let this happen to him. Everyday he got angrier and angrier with the other sailors and with God. He fought with everyone and stole whenever he got the chance. By the time he was seventeen, he had one of the worst reputations in the whole navy!John prayed that God would get him off the horrible warship where he worked, but he never stopped to think that God might have other plans. Read about John's dangers and exciting life at sea and find out what God did have planned for the angry sailor.

-Publisher
Of Kay's 34 published books, four have been book club selections, nine have been translated into foreign languages, and one has been optioned for a movie. Her writing credits also include numerous magazine articles, short stories, two prize-winning screenplays, books and stories for children, and booklets for writers. Her writing has appeared in several volumes including More Than Conquerors; Amazing Love; The NIV Couple's Devotional Bible; and The NIV Women's Devotional Bible, and The Bible for Today's Christian Woman. Her work also is included in a number of compilations, including various books from the Stories for the Heart series.
Kay speaks at seminars, retreats, writer's conferences, and special events throughout the country. In addition, more and more her writing and speaking are drawing her to countries and cultures around the world. Most recently she trekked through India, China, Indonesia, Sudan, Morocco, and Senegal - tape recorder and camera in hand - preparing to tell the rest of the story of our donor dollars at work in the lives of individuals and villages around the world.


Kay is a partner in Kline, Strom International, Inc., leaders in communication training.


Bestsellers in Confident Readers (Age 8-12)