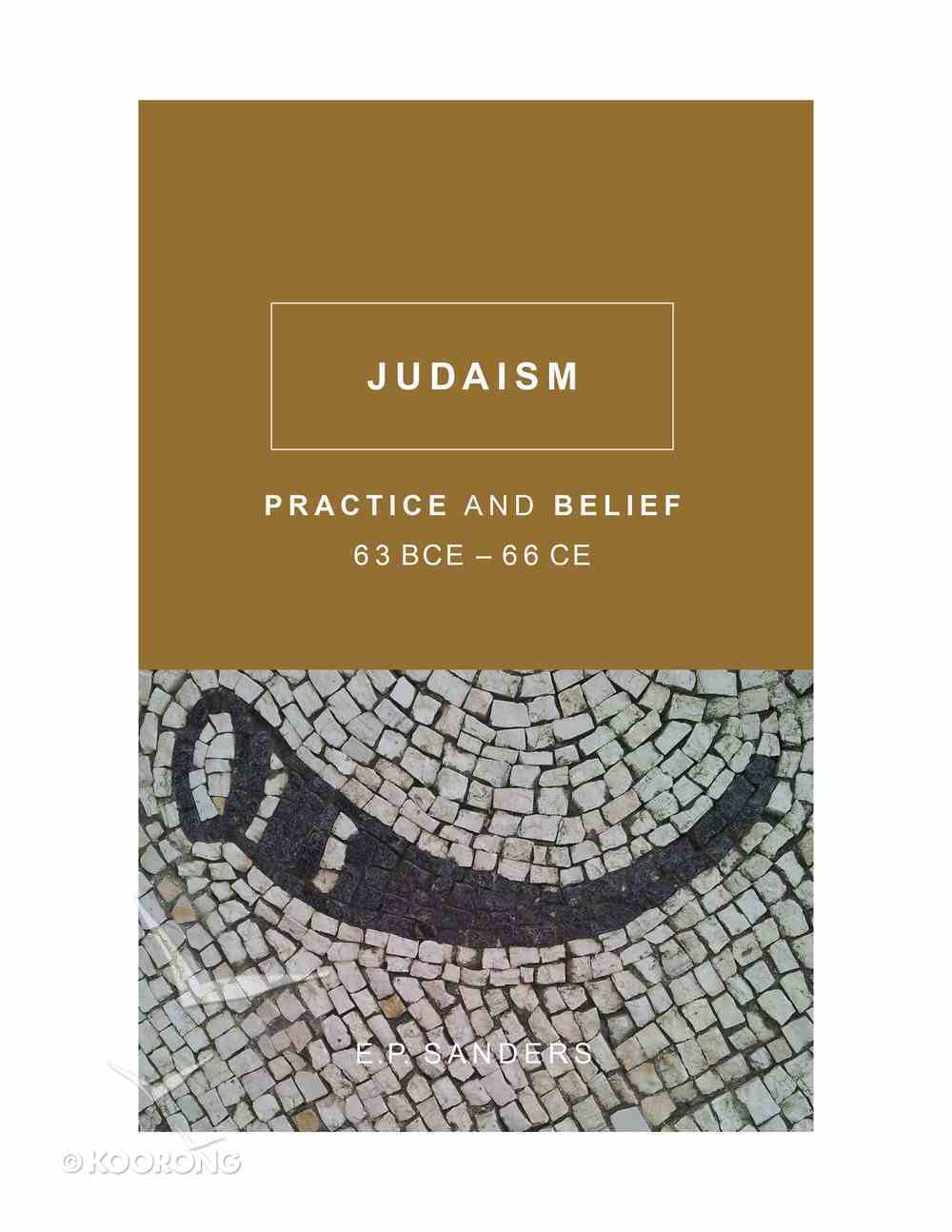 In this now-classic work, E. P. Sanders argued against prevailing views regarding the Judaism of the Second Temple period, for example, that the Pharisees dominated Jewish Palestine or that the Mishnah offers a description of general practice. In contrast, Sanders...
Instant download
---
Read using our free app on your tablet or mobile!
---
Free Shipping
for orders over $99.
In this now-classic work, E. P. Sanders argued against prevailing views regarding the Judaism of the Second Temple period, for example, that the Pharisees dominated Jewish Palestine or that the Mishnah offers a description of general practice. In contrast, Sanders carefully shows that what was important was the "common Judaism" of the people with their observances of regular practices and the beliefs that informed them. Sanders discusses early rabbinic legal material not as rules, but as debates within the context of real life. He sets Pharisees, Sadducees, and Essenes in relation to the Judaism of ordinary priests and people. Here then is a remarkably comprehensive presentation of Judaism as a functioning religion: the temple and its routine and festivals; questions of purity, sacrifices, tithes, and taxes; common theology and hopes for the future; and descriptions of the various parties and groups culminating in an examination of the question "who ran what?" Sanders offers a detailed, clear, and well-argued account of all aspects of Jewish religion of the time.
-Publisher
E. P. Sanders (b. 1937) was Arts and Sciences Professor of Religion at Duke University from 1990 until he retired in 2005. His field of special interest is Judaism and Christianity in the Graeco-Roman world. He wrote a ground-breaking book called Paul and Palestinian Judaism (1977) that has changed the face of modern Pauline Scholarship. He is also a main proponent of the 'New Perspective on Paul'. - theopedia.com accessed 22/09/2015


<span><span>in This Now-classic Work, E. P. Sanders Argued Against Prevailing Views Regarding The Judaism Of The Second Temple Period, For Example, That The Pharisees Dominated Jewish Palestine Or That The Mishnah Offers A Description Of General Practice. In Contrast, Sanders Carefully Shows That What Was Important Was The "common Judaism" Of The People With Their Observances Of Regular Practices And The Beliefs That Informed Them. Sanders Discusses Early Rabbinic Legal Material Not As Rules, But As Debates Within The Context Of Real Life. He Sets Pharisees, Sadducees, And Essenes In Relation To The Judaism Of Ordinary Priests And People. Here Then Is A Remarkably Comprehensive Presentation Of Judaism As A Functioning Religion: The Temple And Its Routine And Festivals; Questions Of Purity, Sacrifices, Tithes, And Taxes; Common Theology And Hopes For The Future; And Descriptions Of The Various Parties And Groups Culminating In An Examination Of The Question "who Ran What?" Sanders Offers A Detailed, Clear, And Well-argued Account Of All Aspects Of Jewish Religion Of The Time.</span></span>
Bestsellers in Biblical Studies