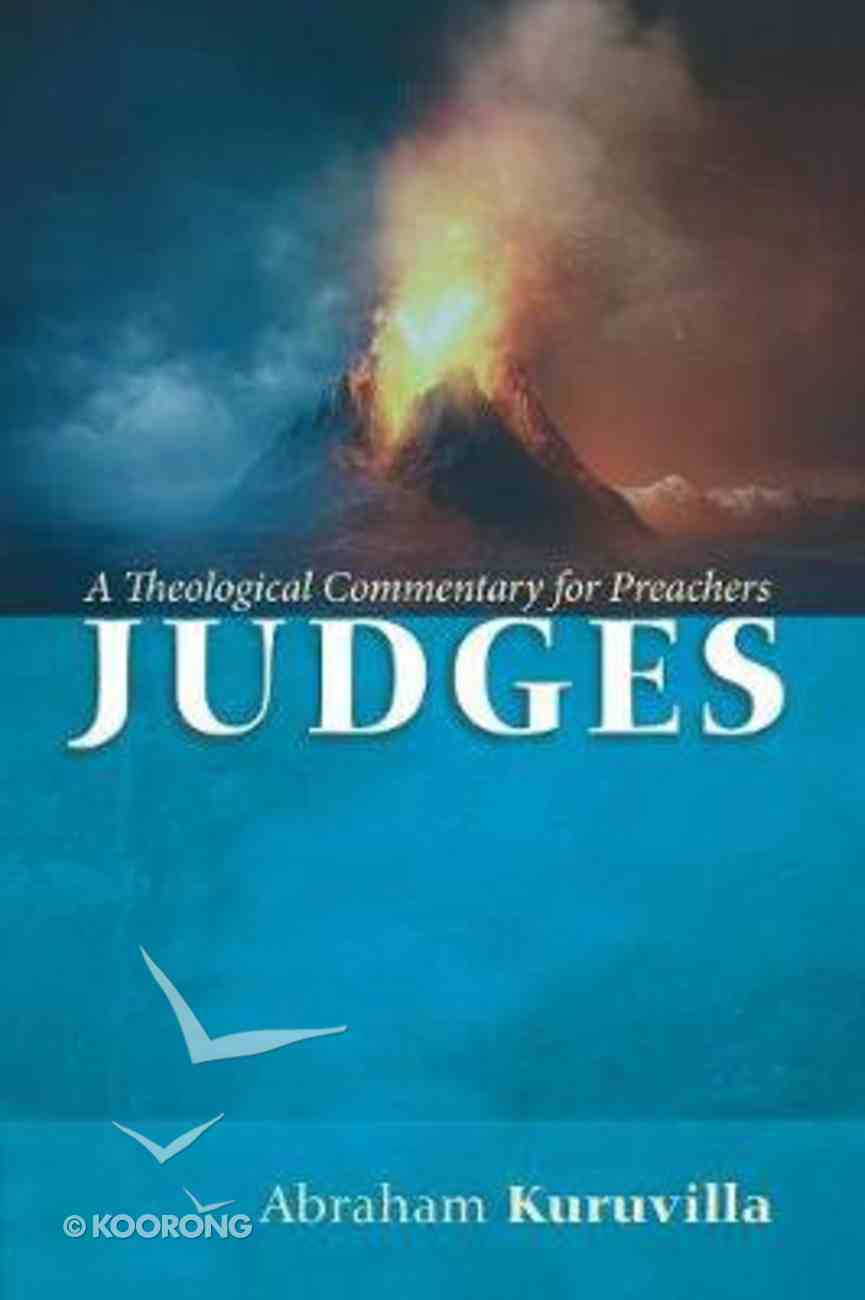 Judges: A Theological Commentary For Preachers
Judges: A Theological Commentary for Preachers engages hermeneutics for preaching, employing theological exegesis that enables the preacher to utilize all the units of the letter to craft effective sermons. This commentary unpacks the crucial link between Scripture and application: the...
Print on Demand
Available to order. Your order will be printed by our Melbourne Supplier. Not available In-Store
---
Expected to ship in 3 to 4 weeks from Australia.
---
Free Shipping
for orders over $99.
Judges: A Theological Commentary for Preachers engages hermeneutics for preaching, employing theological exegesis that enables the preacher to utilize all the units of the letter to craft effective sermons. This commentary unpacks the crucial link between Scripture and application: the theology of each preaching text (i.e., what the author is doing with what he is saying). Judges is divided into fourteen preaching units and the theological focus of each is delineated. The overall theological trajectory or theme of the book deals with the failure of leadership in the community of God's people. Since God's people are all called to be leaders in some arena, to some degree, in some fashion, the lessons of Judges are applicable to all Christians. The specific theological thrust of each unit is captured in this commentary, making possible a sequential homiletical movement through each pericope of Judges. While the primary goal of the commentary is to take the preacher from text to theology, it also provides two sermon outlines for each of the twelve preaching units of Judges. The unique approach of this work results in a theology-for-preaching commentary that promises to be useful for anyone teaching through Judges with an emphasis on application. ""Preachers shy away from the book of Judges. After all, it is smeared with blood and littered with dead bodies, making one wonder: What relevance does this book have for modern readers? Abraham Kuruvilla takes on the challenge of answering that question ... I heartily recommend this commentary."" --Robert B. Chisholm Jr., Dallas Theological Seminary ""With astute observations about the text that readily lend themselves to homiletical applications, and broad suggested preaching outlines that closely reflect the theology of the text, Kuruvilla's commentary will prove to be a valuable resource for the expository teacher/preacher."" --Gregory T. K. Wong, Evangel Seminary, Hong Kong ""With Abraham Kuruvilla's sensitive literary and theological reading of Judges ... he shows preachers how to relate its message to the world in which we live and the alternative world Christians are called to represent. Given his clear focus on helping preachers, this is probably the first book anyone expounding the book of Judges for a class or a congregation should get."" --Dan Block, Wheaton College, Wheaton, Illinois ""Based on solid exegesis of the original text, this commentary makes the literary form and message of the book of Judges accessible, and demonstrates in clear fashion how to preach the different sections of the book faithfully and effectively."" --K. Lawson Younger Jr., Trinity Evangelical Divinity School, Deerfield, Illinois Abraham Kuruvilla is Research Professor of Pastoral Ministries at Dallas Theological Seminary, and a dermatologist in private practice. He is the author of Text to Praxis: Hermeneutics and Homiletics in Dialogue (2009), Privilege the Text! A Theological Hermeneutic for Preaching (2013), and A Vision for Preaching: Understanding the Heart of Pastoral Ministry (2015), in addition to theological commentaries for preachers on Mark (2012), Genesis (2014), and Ephesians (2015). He blogs regularly at www.homiletix.com.
-Publisher
Abraham Kuruvilla is Assistant Professor of Pastoral Ministries at Dallas Theological Seminary, TX, USA. A
Bestsellers in Old Testament Commentaries