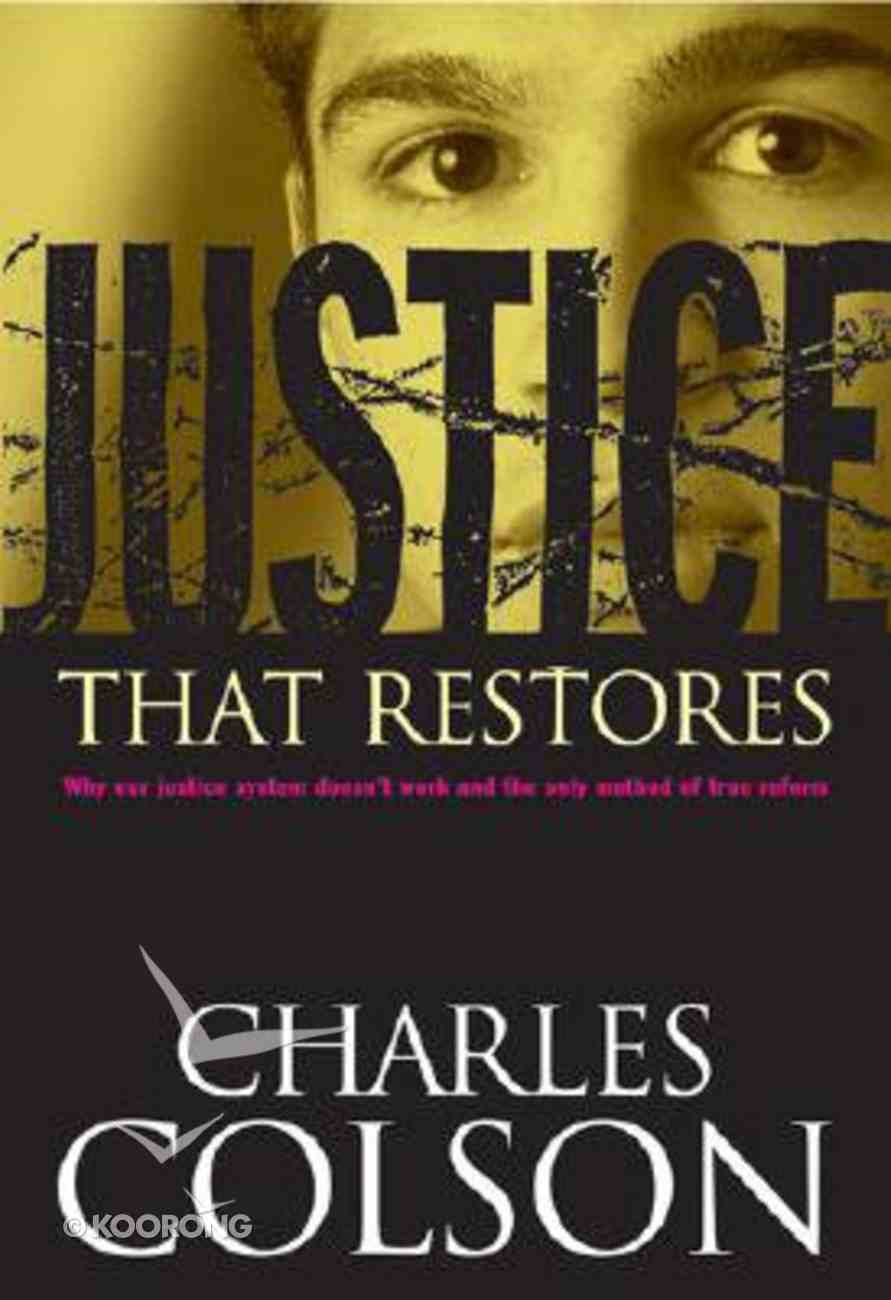 ---
Free Shipping
for orders over $99.
13 Chapters
-Publisher
In his legacy statement about criminal justice, Chuck Colson-ex-offender and founder of the international Prison Fellowship Ministries-proposes a radical new paradigm for looking at the crisis in our criminal justice system.His remedy goes far beyond building more prisons, hiring more police, or writing tougher penalties into the law. Such measures, he says, will have no effect on consciences or on the culture that trains consciences.Colson contends that a system of true justice can be built only if it is based on the foundation of a sound worldview. What we believe as individuals about the value of life, the essence of human nature, and the possibility of redemption if the critical issue that determines an effective approach to justice and reform.The key is changing the human heart, opening the way for forgiveness, reconciliation, and a new view of life. Not justice that rehabilitates, but justice that restores the soul..
-Publisher
Something clearly is wrong with the current justice system in which repeat incarceration is high, injustice is rampant, and 25 percent of African-American males can expect to spend time behind bars. Colson's biblical ideas for reform have the potential to turn the system around, keep innocent people out of prison, and give victims some relief.
-Publisher
The well-known story of Charles Colson's transformation from President Richard Nixon's "hatchet man" who was "incapable of humanitarian thoughts" to founder of the Prison Fellowship Ministries and internationally recognized Christian author and speaker is a triumph of God finding a man and a man finding God. His 1973 conversion to Christianity was followed by a guilty plea to obstruction of justice and a seven-month prison sentence in 1974. He founded Prison Fellowship Ministries in 1976, fulfilling a promise made to fellow inmates that he would "never forget those behind bars."
Charles Colson's first book, Born Again, was released in 1976 and instantly became an international bestseller. He has authored many books that have collectively sold more than five million copies worldwide, including Justice That Restores; How Now Shall We Live?; Burden of Truth, Answers to Your Kids; Gideon's Torch; Why America Doesn't Work; Kingdoms in Conflict; and Loving God.


He is also a columnist, international speaker, and commentator on a national radio broadcast. He received the prestigious Templeton Prize for Progress in Religion in 1993 and donated the $1 million prize to the Prison Fellowship's Endowment Fund.


Bestsellers in Christian Living