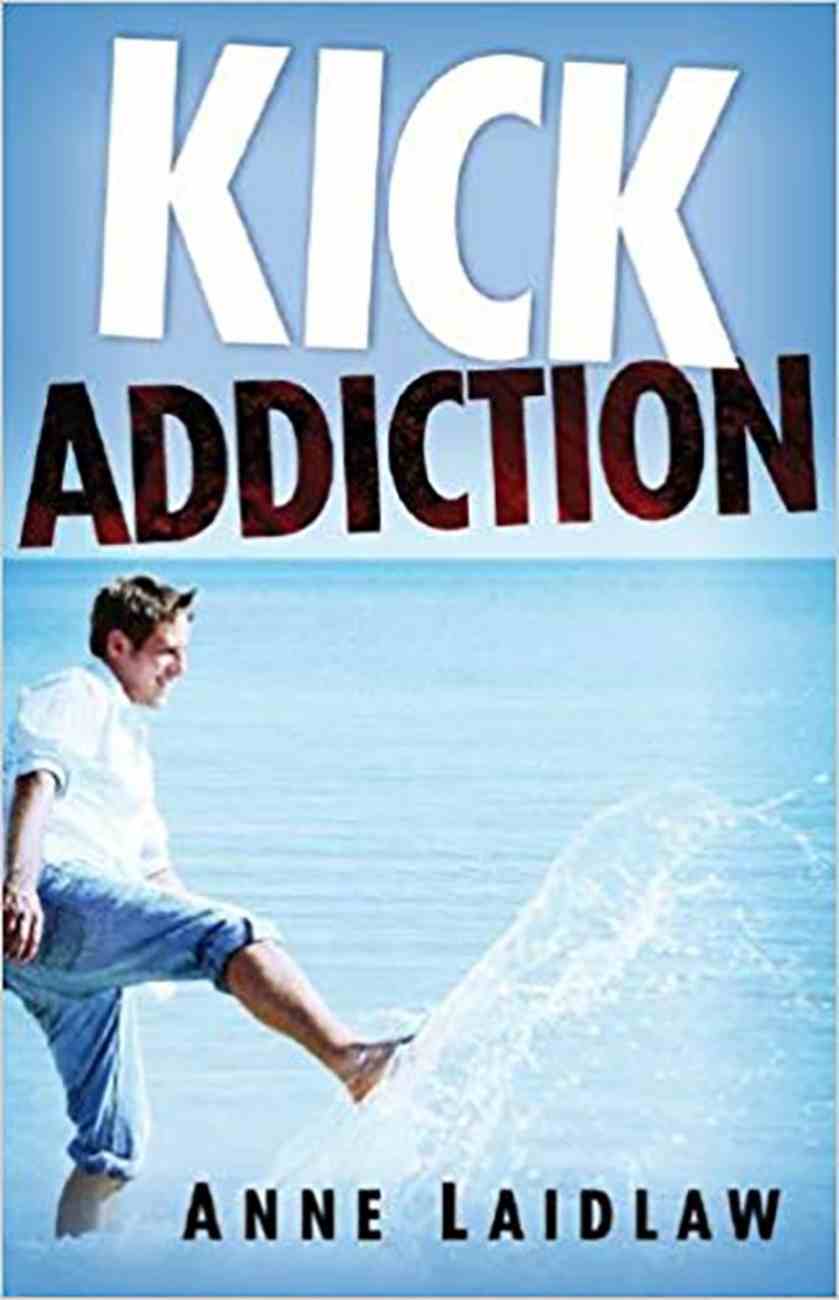 With food, drug, alcohol, and pornography addictions increasing, this timely book stresses that breaking free from addiction is not something one can do alone. Readers will learn that addiction is really an attempt to provide immediate control of real needs...
Out of Stock
Available to Order
---
Expected to ship in 5 to 6 weeks from Australia.
---
Free Shipping
for orders over $99.
With food, drug, alcohol, and pornography addictions increasing, this timely book stresses that breaking free from addiction is not something one can do alone. Readers will learn that addiction is really an attempt to provide immediate control of real needs (purpose, unconditional love, security), and to avoid the reality of feelings and life. This in-depth look at addiction addresses the cause and effects, while offering encouragement and practical guidelines for those who want to truly break free.
-Publisher
It just happens. The addiction begins with a seemingly innocent and misplaced thought or action. Hundreds, sometimes thousands, of repetitions later, Satan has you bound up in captivity with chains that are too weak to be felt until they are too strong to be broken. What you need now are the tools to break free. Anne Laidlaw lays out easy-to-understand steps including: Acknowledge how you have broken God's heart with your behavior and rejection of Him and His ways, and enter deeply into repentance. Clean up your thinking. Face reality. Pray and develop self-control. Receive deliverance from temptation.
-Publisher
Anne Laidlaw has a B.A. in psychology from Auckland University, diplomas in teaching and counseling, as well as certificates in supervision and journalism. She is a professional counselor at a private practice in Auckland, New Zealand, where she lives. She is also on the pastoral care team of her church, Greenlane Christian Centre, one of the largest churches in Auckland. Anne Laidlaw runs emotional healing and "Kick Addiction" groups. She has just launched her ministry Web site, www.annelaidlawministries.com. ý Anne has three children and spends her spare time writing, snow skiing, painting

Introduction: An Overview Of The Problem Of Addiction. No One Wants To Be An Addict! Identifying Your Legitimate Basic Needs; How You May Have Tried To Meet These Unsuccessfully To Reduce Emotional Pain; How They Can Be Met; What Goes Wrong And What To Do About It. There Is Hope! -- Chapter One: The Truth: The Fall Of Man. God's Plan To Reveal Truth And Set You Free. The Importance Of Knowing Who God Really Is And Who You Are In Relationship To Him. Owning Up To Your Brokenness Leads To Self Acceptance And The Possibility Of Positive Change. -- Chapter Two: The Kingdom Of God:what Does He Offer?: Life Changes As You Learn To Walk In God's Kingdom. Facts Change. All True Freedom Requires Responsibility. We Have Freedom From Some Things (e.g. The Control Of Others, Your Past, From Fear And Want) And For Other Things (e.g. To Control Yourself, To Know Truth, To Experience True Love And Joy). The Importance Of Acknowledging Addictive Behavior As Sin. -- Chapter Three: Repentance: The Need To Restore Relationship With God To Enter Into All He Offers. What Repentance Means And What It Looks Like. Real Repentance Bears Fruit. The Way To Genuine Repentance. -- Chapter Four: Putting Off The Old And Putting On The New: The Difference Experienced When You Put Off The Old And Put On The New. God's Two-fold Purpose In Dying On The Cross ' ' To Forgive Your Sins And Deal With Your Sinful Disposition Inherited From Adam. The Purpose Behind This And How It Works In Practice. Walking In The Spirit. -- Chapter Five: Renewing The Mind - Addictive Thinking: A Practical Chapter Summarizing Nineteen Different Forms Of Addictive Thinking (e.g. Denial, Rationalization, Projection, Hypersensitivity, Building Walls, Manipulation Etc) And How To Replace Them With The Truth. -- Chapter Six: Through The Valley Of The Shadow Of Death: This Is Not Real Death (i.e. Separation From God) It Is Only The 'shadow' Of Death Where The Sinful Disposition Is Crucified And Cleansed Through God's Guidance And Discipline. The Wonderful Results From Going With The Process. -- Chapter Seven: Discover Your Feelings: Examples Of How Your Emotional Life May Be Stunted By Addiction. Getting In Touch With Repressed Emotions. Six Practical Steps To Assist In This Process. The Importance Of Owning, Understanding And Taking Responsibility For Your Emotions. -- Chapter Eight: Grieving Your Losses: When Facing Truth In Your Life And Uncovering Repressed Feelings, Past Losses Break Through To The Surface And Need To Be Acknowledged And Grieved For Emotional Healing To Occur. God Has Provided The Grief Process To Help You Walk Through This Successfully. What To Expect On The Way. -- Chapter Nine: Timing: The Desire For Instant Gratification And To Avoid Emotional Pain, And The Difficulty And Mystery Of Trusting God's Timing Even When It Hurts, Are Explored. This Is Especially Hard For Those Suffering Under The Bondage Of Addictive Behavior. -- Chapter Ten: God's Grace: God's Grace Is Your Only Hope For Overcoming Addiction And Restoring Your Self Esteem Which Has Been Seriously Eroded Through Addictive Behavior. Becoming Available To Receive His Grace And Understanding The Part You Need To Play. The Interplay Between Obedience And Grace. -- Chapter Eleven: Temptation: Addicts Are Not Tempted More Than Others; However They Make Less Healthy Choices. God Promises To Give You The Way Of Escape. Finding And Taking This Escape Route. How To Resist Temptation And Satan. The Temptation May Not Disappear But It Will Loose Its Power If You Resist. Wearing The Armor Of God And Standing. What Happens When You Relapse? -- Chapter Twelve: Sitting In The Space: After Resistance Instead Of Experiencing Relief, Joy Or Even Encouragement You Find Yourself In A Huge Space. In The Past This Space May Have Triggered Another Bout Of Addictive Behavior But In Fact It Is A Place For Growth. How To Sit Here And Let Grace Do Its Perfect Work. The Place Of Contemplation. The Necessity Of Trust. God Will Speak. -- Chapter Thirteen: Change Your Heart: The Willingness To Receive A New Heart Enables You To Sit In The Space. If You Are A Christian You Already Have This New Heart. Have You Received It? The Willingness To Change. Who Are You Without Your Addiction? You Need To Know Who You Are In Christ. -- Chapter Fourteen: Forgiveness And God's Vengence: The Importance Of Repentance Before Forgiveness. Old And New Testament Biblical Evidence. How To Avoid Bitterness. Keeping Your Heart Soft And Remaining Willing To Forgive In The Face Of Unrepentance. Jesus' Willingness Displayed On The Cross. What Happens When You Refuse To Forgive Someone Who Has Repented. -- Chapter Fifteen: Getting Support: You Are Only As Sick As Your Secrets! Getting Free Is Not An Isolated Task. God's Plan Of Fellowship And Accountability. To Be Real You Need To Humble Yourself. Confession. Overcoming Pride. -- Chapter Sixteen: Making Healthy Choices: The Ability To Use Your 'will' Effectively Has Been Seriously Damaged Through Addictive Behavior. How To Restore Your 'will' By Lining It Up With God's Will. How God Changes Your 'wil' To Become In Line With His. The Importance Of Submission. The Importance Of Understanding The Effect Beliefs Have On Producing Your Emotional Responses. Healthy Choices Produce Positive Change. -- Chapter Seventeen: Finding God's Vision For The Future: God Has Good Long Term And Daily Plans For Each Individual. How To Find Them. Taking The First Step. Being Sure Not To Miss Your Calling. -- Chapter Eighteen: Set Free: An Overview Of The Process To Becoming Free. 'what The Caterpillar Calls The End, The World Calls A Butterfly.' The Joy You Will Experience As The Truth Of Your Freedom Becomes Real.
Bestsellers in Christian Living