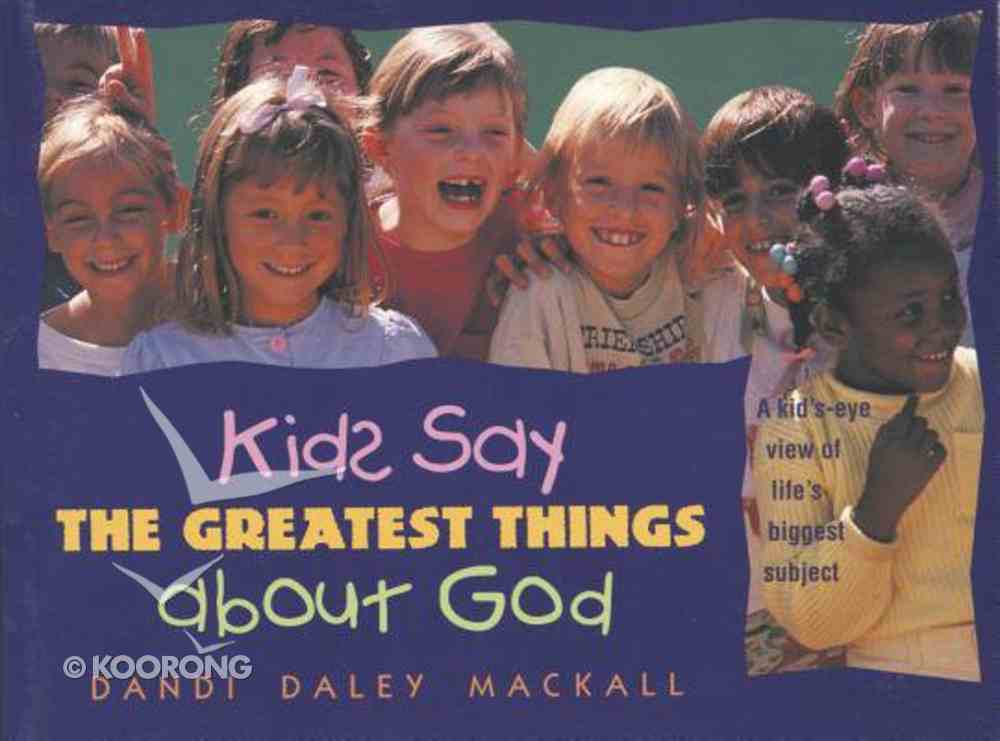 Kids Say the Greatest Things About God
---
Free Shipping
for orders over $99.
9780842320092
-Publisher
Anyone who appreciates a child's perspective on life will enjoy this collection of answers children gave when asked about God, the Bible, and Christian life. In this book, kids share their insights to questions such as, < I> How do you talk to God? What's heaven like?< /I> And, < I> What does God do all day?< /I> Humorous and easy to read, this book gives the reader a refreshing look at God through the minds of children.
-Publisher
Dandi Daley Mackall has published about 300 books for children and adults.She has authored the I'm Not Afraid Series and served as creative director for the TodaysGirls.com series. She also wrote the seasonal favorites, Off to Plymouth Rock, Merry Creature Christmas, and Journey Easter Journey.She's written a humorist column and served as freelance editor. She conducts writing assemblies, workshops, and Young Author programs across the U.S. Dandi writes from rural Ohio, where she lives with her husband, Joe, and three children, Jen, Katy, and Dan.- Publisher.
Bestsellers in Humour/quizzes/puzzles